Overview
Developed initially in California, recreational users and patients alike are big fans of this strain thanks to its strong body stone and pain relieving effects. THC is very high +20%. Purple Kush seeds are Indica and are a potent cross of Hindu Kush and purple Afghani.
Strain Effects
As this is an almost pure indica strain it's definitely best used for relaxation and relief. The stone is heavy without being intense, more of a slow melt rather than a straight couch lock. The cerebral effect are calming and soothing without being too full on so it is less likely to bring on paranoia than some heavy hitting Indicas.
Growing info
The plant stays fairly short and gets very bushy producing very dense rock hard buds with hues of purple and covered in crystals. Leaves are a deep green and grow wide as you would expect from an indica. In later stages of vegetation and early flower, you may want to consider some light defoliation to allow maximum light penetration. Purple Kush is very easy to grow and will work well indoors or out in a Sea of Green, flowering in as little as 55 days and producing a bumper yield of up to 500g/m2
Appearance and Aroma
The taste and smell are very strong offering rich and sweet flavours with a hint of grape. The smoke is equally enjoyable; it offers a distinctive sweet grape taste with hints of pine and earth. Purple Kush is very popular with connoisseurs and novices alike.
MSNL Editors Verdict
If you are looking to add a splash of colour into your grow and ease away your troubles Purple Kush is definitely a great strain to try. Its fast and powerful, and with only a little bit of care, you will reap a very satisfying harvest of beautiful purple buds.
| | | |
| --- | --- | --- |
| | THC CONTENT | 20%+ |
| | FLOWERING TIME | 8-10 WEEKS |
| | TYPE / OUTDOOR | INDOOR/OUTDOOR |
| | OUTDOOR HARVEST | LATE SEPTEMBER |
| | PLANT HEIGHT | MEDIUM 100cm-180cm |
| | YIELD | 400-500 g/m2 |
Tasting Notes
The sweet fruity aroma of Purple kush will hit your nose first, as you take your first draw the more earthy undertones will come through complementing the overall flavour perfectly. On the exhale the slight skunk tastes increase but they don't overtake the sweet blueberry fruit which prevail on the aftertaste.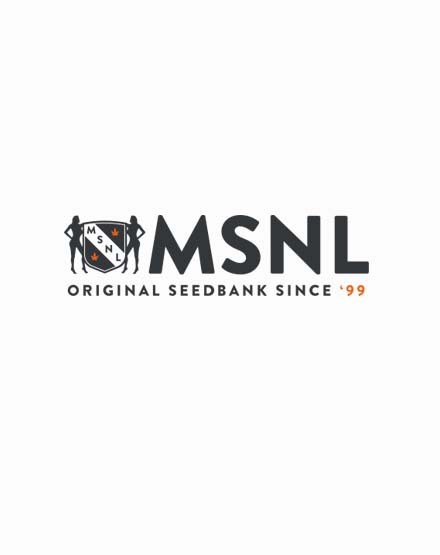 Reviews