The short intermodal distance and dense bud structure makes this one of our strongest yielding Auto flowering strains. Buds become extremely sticky and frosty towards the end of flowering, shimmering with THC. With a seed to harvest time of 65 days, it's also incredibly quick. A definite highlight is the smoke; intensely sweet and fruity, reminiscent of fruit loops. The stone is classic indica; heavy hitting and intense so be ready to spend a while on the couch. If you like a fast, super sweet and good yielding strain then Auto Bluetooth is a must try.
| | | |
| --- | --- | --- |
| | THC CONTENT | 15%-18% |
| | FLOWERING TIME | 8-10 WEEKS |
| | TYPE / OUTDOOR | INDOOR/OUTDOOR |
| | OUTDOOR HARVEST | JULY+SEPTEMBER |
| | PLANT HEIGHT | SHORT 60cm-100cm |
| | YIELD | 200-300 g/m2 |
Tasting Notes
Packed with flavours from the very first smell to the last exhale. Auto Bluetooth looks and tastes great. A perfect cross of sweet tooth blueberry and a ruderalis make for a sweet and fruity taste sensation that has a calming and restful body stone that is perfect to chill out with.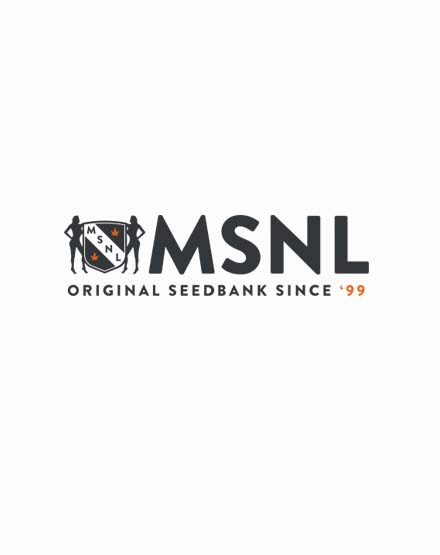 Reviews
"Very nice"


Review by Adam

Wonderful taste and excellent stone. Can't say enough good things about this strange

(Posted on 15/08/2019)

"My fave auto"


Review by HerbNinja

This little thing packs a punch. Definitely a favorite. Fast turn around time with awesome smell/taste. I will be getting more.

(Posted on 01/07/2019)

"Monster yield with DWC"


Review by Jimmy

I just finished up my auto Bluetooth grow. Total yield was 428 grams and has taken second place in an auto grow competition. My setup... 4x4, 360 watts quantum boards, 5 gallon DWC. She went 99 days. My first grow. This strain is tremendously undersold.
The buds aren't as dense as I had hoped but the buzz more than exceeds my expectations. Super stoned almost narcotic high with a head and body numbing sensation later on. I can't recommend this strain enough.

(Posted on 16/03/2019)

"King of the Hill"


Review by Stonedghost

Ordered 10 beans and 9 days later they were at my door with a nice memento. put all 10 in coco and perlite under a 1000w hps 70 days later got a room full of dank skittle smelling nugz. Average yeild was 80g per plant. Smoke was knockout stuff very nice. Wont buy anywhere else promise you that!

(Posted on 06/08/2018)

"Keeps going "


Review by Paul

First auto strain just keeps going flowers are covered in crystals going on week 10-1/2 and no slowing down straight tap water for flush. Did have a little sample very tasty couch lock impressed with this strain go easy on the nuts will start my other 1 when I start mango auto. Looking for a tangerine auto msnl

(Posted on 15/07/2018)

"Fast Grower and well crossed genetics "


Review by Playboy mac

This is my first auto strain from msnl by msnl and i have to say its very fun to watch i have 2 of them in greenhouse its only day 4 and they already are 3x the highth of the others including other autos, i will continue my review on the strain as its only day 4 and i can only speak on the rápidness of there genetics and the quality of fresh seeds

(Posted on 24/04/2017)

"Sweet and plentiful"


Review by Robert

My first time growing autos, and I'm convinced. Fast to grow with a better yeild than some non autos. Sweet and fruity, but relatively low odour, this strain is a winner for a quick, stealth grow. Will be growing again.

(Posted on 28/02/2017)

"My fav"


Review by Travis

Love the blueberry taste to this strain a very fruity smell and taste great yeilder

(Posted on 15/11/2016)

"Awesome producer!"


Review by wesley

A little longer to flower than other autos I have received. Needed a bit of a trim before flowering. Loves nutrients, but not really needed. Even in a stealth outdoor grow, had well over four ounces per plant. Buzz is in the body. Mind stays clear. Great smell and taste! See next year!

(Posted on 01/10/2016)

"Nice breed"


Review by Hugo

short plant, very frosty and smelly, recommend.

(Posted on 16/07/2016)

"Awesome"


Review by Smokeytad

Beautiful structure,smell,and quality!!!!

(Posted on 14/07/2016)

"Why?"


Review by Newbie

I started two Bluetooth and they seem to be two different strains was wondering why?one is nice tight nugs the other is growing long and skinny..have two weeks left before ready.

(Posted on 01/01/2016)

"nice and sweet"


Review by SD

Stayed short with compact nugs.Nice sweet taste

(Posted on 29/12/2015)

"Blue Tooth!"


Review by jeff the chef

Nice flavours and scent .Stayed short , good weight . lots of lovely twirly red hairs when matured.
Just like the photo above, Will do this one again!

(Posted on 03/12/2015)

"Very very sweet"


Review by Boogz

Smell and taste unbelievable more of a body chill high... Something different decent producer

(Posted on 23/11/2015)

"Taste makes this one worth a try"


Review by Jeff

The Sweet smooth flavor is fantastic. Has a very strong lazy high. Not a big producer but, the taste makes it worth growing.

(Posted on 21/11/2015)

"Taste makes this one worth a try"


Review by Jeff

The Sweet smooth flavor is fantastic. Has a very strong lazy high. Not a big producer but, the taste makes it worth growing.

(Posted on 21/11/2015)

"blue tooth"


Review by KURT

i was very suprized with this plant,awsom sweet taste,all thru the joint,or bowl,i will be purchasing this strain again an its a good yielder an has a really good buzz,luv it...also jus putting 3 carmilicous in dirt.:)

(Posted on 21/11/2015)

"Wow!!"


Review by KRaeT

I'm in week 6 with 2 auto bluetooth's growing. These plants are growing tall and budding quickly. I left town for a week my plants were 18 and 13 inches came back and they were 36 and 24 inches!! I'm thinking they may be done growing now however both have grown a half inch since last week. My smaller plant is now 3'ft6"inches and my taller plant is 4'ft9"inches currently!! Excited to see the final results!! Just wanted to share my experience so far super easy grow. I never expected them to grow so tall, but definitely not complaining. Soil grow around 1000 watts 20/4 light cycle for now occasional nutes (MG). I have pictures and videos I may upload later. Can't wait to see the yield on these lovely ladies. Definitely a easy strain to grow!

(Posted on 15/11/2015)

"Gr8 HI, Gr8 Taste, Easy to grow, A winner!"


Review by JimiJam

Yields differ with this strain. Some plants produced only 1 ounce and some 3 ounce. A few grew as tall as 2-1/2ft = 76cm and some were as small as 1-1/2ft = 46cm Taste is fantastic! A lot of Berry and Fruit. The HI is Great! It isn't overwhelming but it is powerful. Not a morning smoke. I will grow this strain again and again! I grew them indoors in 5 gallon buckets. I mix my own soil and I kept the lights on 24 hours. The last 10 days I turn the lights down to 12/12 then turn them back to 6 on and 18 off for the last 4 days. I use a regular feeding program, nothing special. I do give them a soaking of molasses the last 2 weeks every other day. My view is that this strain is a real winner! It has it all, taste, potency, yield and its quick

(Posted on 04/05/2015)
Show all reviews