×
COVID-19 Corona Virus - We are monitoring the situation as closely as possible but it is changing daily. We are currently still able to process orders and ship them as normal, however as different postal services around the world adopt different restrictions we are experiencing delays in items arriving outside the EU. Please be patient, your order will get to you.
The plants are medium height and produce excellent yields quite quickly. Extremely strong odour and smoke. Quality without compromise makes AK-47(BC) Feminized suitable for commercial grows or home use. AK-47 has a short flowering period for a sativa, producing compact, not too leafy buds that gleam with a coat of resin crystals. AK 47 (BC) Feminized seeds are an absolute must! Fast finishing like Lowryder with a much bigger yield and buzz.
| | | |
| --- | --- | --- |
| | THC CONTENT | 19%-22% |
| | FLOWERING TIME | 8-10 WEEKS |
| | TYPE / OUTDOOR | INDOOR/OUTDOOR |
| | OUTDOOR HARVEST | EARLY OCTOBER |
| | PLANT HEIGHT | MEDIUM 100cm-180cm |
| | YIELD | 400-500 g/m2 |
Tasting Notes
Strong is the best word to describe this strain; very strong smelling in both vegetation and and flowering stages. The taste is also powerful, a crisp citrus tang that is mixed with a more pungent aroma of sour cherries and berries. As for the effects, it was named after a powerful weapon and it delivers in one hit. The stone is an intense head feeling that instantly wraps your brain in a fog. Not one for the feint hearted this has outstanding potential as a medical strain.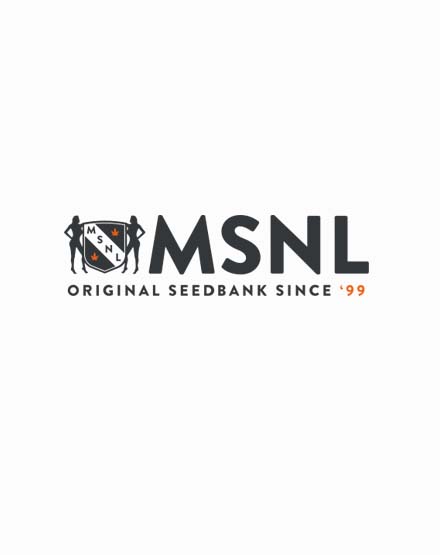 Reviews
"Great shipping"


Review by J

Got my packs in the mail. These guys arent messing around when they say stealth-shipping. They came fairly quickly (to the u.s.) as well.

(Posted on 30/11/2019)

"Awesome customer service."


Review by Robert

I ordered my AK 47 seeds And they arrive very fast but package was damaged. I reached out to Dave in customer service and he resent the order out the next day. The plants are growing great I will continue to do business with this company.

(Posted on 18/11/2019)

"Soon!"


Review by Gordon

Update to May 5th start it's now July 25th trichomes are gettin milky! Few more days this is a great breed of plant easy to grow and doesn't stand out like some of the big girls! Sticky and stinky! LOL!

(Posted on 25/07/2019)

"Fast and short"


Review by Gordon

Started seed May 5th it's july 19th she's bout 2 ft tall and full of thick dense nuggets! Can't wait to try! Started 2 more seeds about 2 weeks or so ago and already flowering at about foot tall!

(Posted on 19/07/2019)

"""IMPRESSIVE"""


Review by LARRY

A high that will knock you off the ladder you have to use to trim these big girls. Grew these outdoors and was surprised at large yeild , a kola as big as my arm in the center with very large sisters all around her. And a high just as impressive

(Posted on 22/03/2019)

"AWESOME N DENSE N STRONG"


Review by Levi

Dense as fuck. An awesome strain that delivers a big punch even to some of my older veteran friends.

(Posted on 23/08/2018)

"Boom goes the AK"


Review by AK Kay

Serious stuff right here. Yep, it'll kock yer socks off and then come back and do it again. Looking for strong stuff? You found it.

(Posted on 05/05/2017)

"Seriously dense buds"


Review by Rhonda

This AK-47 is gorgeously coated in golden trichomes. Nicely dense buds and broad leaved. Grinds out to become very puffy to reveal the density.

(Posted on 04/03/2017)

"Incredible Body High"


Review by Robert

I've been indulging for 45 years, and this was the strongest body high I have ever experienced. I smoked one bowl, and was literally bouncing off the hallway walls as I went to another room. Incredible!

(Posted on 20/01/2016)

"GREEN MARVEL"


Review by ALVARO

This is my first time with this strain, the result was incredible. What a kick ass smell and head stone, and the flavour is great. I prefer to smoke it in a glass bong. Definitely i will try this seed again, everything from the web site, delivery and customer service is absolutely recommended, thanks MSNL for this tasty fruit.

(Posted on 12/01/2016)

"1st time grower/awesome results"


Review by Mark

1st time grower so i wanted an easy strain to work with. I am located in the mid-atlantic region and felt this would be a good 1st pick. Results were decent quality and so so on quantity. Both of course affected by my lack of experience/knowledge. Will definitely buy this strain again plus i still have seeds left to tweak my grow this coming season. Shipping, delivery and service were nothing short of perfect. No need to try any other company/website at this point.

(Posted on 21/11/2015)

""Fire!""


Review by Gordon

Definitely a one hit wonder! This BC cut of the old AK-47 classic is everything they say it is. This is a fast finishing, sativa dominant, very strong strain that is absolutely worth trying out. Classic smell, taste, and powerhouse high.

(Posted on 17/05/2015)
Show all reviews
AK47 Feminized Seeds Video
Check out this video to learn more about AK47 strain