×
COVID-19 Corona Virus - We are monitoring the situation as closely as possible but it is changing daily. We are currently still able to process orders and ship them as normal, however as different postal services around the world adopt different restrictions we are experiencing delays in items arriving outside the EU. Please be patient, your order will get to you.
Auto AK47 seeds are a stable auto flowering cross of the original multi-award winning AK47 and Lowryder. The result is a powerful auto flowering variety which maintains many of the original qualities of AK47. Auto AK47 displays incredible potency, yield potential and resin production for an auto flowering strain. Buds are compact, extremely resinous and exude a delicious aroma which AK47 is known for. Auto AK47 seeds will be ready in as little as 70 days from seed and can be grown indoors, outdoors or anywhere where space is limited. Auto AK47 is undoubtedly one of the most powerful auto flowering seed varieties on the market.
| | | |
| --- | --- | --- |
| | THC CONTENT | 15%-18% |
| | FLOWERING TIME | 8-10 WEEKS |
| | TYPE / OUTDOOR | INDOOR/OUTDOOR |
| | OUTDOOR HARVEST | JULY+SEPTEMBER |
| | PLANT HEIGHT | SHORT 60cm-100cm |
| | YIELD | 200-300 g/m2 |
Tasting Notes
Short and punchy describes this plant well. The heavy covering of trichomes on the plant mean that the effects are powerful , especially for an auto. They are a wide cross section of sensations from a head buzz to a more sedatory eye drooping stone which is especially apparent if taken repeatedly through a bong or pipe. The taste is sweet spices, like cinnamon and aniseed making it a very tasty way to take your medicine.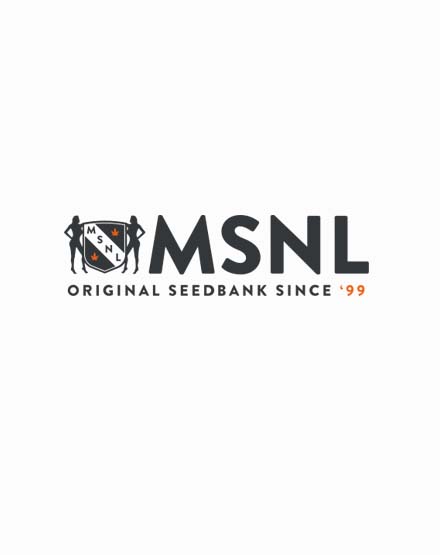 Reviews
"WOW"


Review by Burger

Best auto iv done yet. Accidentally topped a few bending over but donot regret it happening pulled a little over 3/4 just off 1 plant. Deff recommend this strain top notch.

(Posted on 09/04/2020)

"Seeds I purchased "


Review by Curtis

The A.K is easily grown and has bigger and fat colas dripping with goo. Awesome taste and killer hi in just 75 days

(Posted on 12/03/2020)

"Very Earthy"


Review by Dan

I didn't yield much off this one but it's got a legendary smell and taste. They are tough and sturfy, able to heal up quick before flowering.

(Posted on 18/10/2019)

"Great auto"


Review by Adam

This auto is the best growing plant I have ever grown and even got a clone off one great job msnl

(Posted on 28/08/2019)

"Cloning autos "


Review by Ricky

They say you can't clone auto varieties but let me tell you about my experience. I ordered 5 of the auto Ak and 4 out of 5 germinated. I grew them inside until about 6 inches high and transplanted them outside. A few days later I went to check on my girls and some animal had dug them up destroyed the roots but the actual plants were still intact. I cut the stems at an angle and dipped them into rooting hormone and brought them back inside. Three days later I had thick roots growing from the stems so I then replanted them. I think I'll keep them inside this time.

(Posted on 21/05/2019)

"All in the name"


Review by Tonks

This bud definitely shoots you in the face. Really good for my anxiety and a great sleepy time smoke. Fairly small plant but dense nugs at every node. Pulled 3 ounces as a first time grower from a 4L pot. Had to harvest a branch a week early due to a grow room accident and the difference is massive - definitely run this one for 11 weeks. Even after a short 2 week cure this is smoooooooth. The high is a creeper so watch out for it. ;)
Grown in coco with 600W hps and mh.

(Posted on 08/09/2017)

"Oh. My. God."


Review by Christy

I love a head stone, and if you do, as well, this is the perfect choice. Like the name implies, AK 47 will blow you away. Just a few tokes is enough to make the problem of worst day slide away. High THC, but with a higher CBD which is good for those of us who suffer from anxiety and insomnia. Great for evening use, but definitely would not recommend using early in the day, as you will be useless for hours after smoking.

Easy grow and finished in about 11 weeks seed to flower. Just ordered the AK 47 regular so that I can grow my own seeds. This is one I'm going to keep around at all times for whenever I need to chill out and let the world disappear.

(Posted on 08/12/2016)

"Completely Satisfied"


Review by Jimi

Order arrived in 8 days to Australia (NSW).

All seeds germinated and now I am just waiting to sample the results :)

(Posted on 16/10/2016)

"greatness.."


Review by lumberg

ive grown five autos from this site so far and ak47 is by far the best one. it stays short, its potent as hell, and the smell is incredible. highly recommended.. oh, and it was finished in less than 10 weeks, seed to harvest. ive grown it both in hydro and soil, flavor is better in soil but finished faster and the yield was bigger hydro.

(Posted on 25/06/2016)

"Awesome growth"


Review by Nicolas

Every node grew two stems as if I had FIMMed it. Just hit week 8 and there are 16 different stems with budsites. Plant is around 3 feet tall.

(Posted on 23/05/2016)

"surprise"


Review by Bruce

I was surprised when I got 110 grams from my first indoor Ak AUTO.... but they always give me 85-114 each!!!! ( 5 gallon soil)
I LOVE THIS STRAIN - for me , second only to Mango Auto

(Posted on 02/01/2016)

"TRUE QUALITY"


Review by Jeff

Great sweet fruity flavor, easy and fast growing. Produces well for an auto flowering. The high is hard hitting and makes any couch or chair more comfortable.

(Posted on 20/11/2015)

"stunning!"


Review by sonny

big fan of AK47 so thought I would give this a shot and was very pleased, large yield and resin production and a lovely sweet spice taste.

(Posted on 11/08/2015)
Show all reviews