Lemon Skunk has won many Cannabis Cups and has such an interesting taste and buzz that it made sense to create an autoflowering Lemon variety. The strain is known for its intense "up" high which comes on fast and lasts. Its fresh lemon flavour is followed by a musky peppery taste and hints of incense. Auto Lemon Haze will take slightly longer and will get slightly larger than standard autos. This is worth it for the amazing taste and high as well as a huge yield for an auto variety. Second only to Big Bud Automatic for yields. Lemon Haze Auto is one of our favourite autoflowering strains.
| | | |
| --- | --- | --- |
| | THC CONTENT | 15%-18% |
| | FLOWERING TIME | 8-10 WEEKS |
| | TYPE / OUTDOOR | INDOOR/OUTDOOR |
| | OUTDOOR HARVEST | JULY+SEPTEMBER |
| | PLANT HEIGHT | SHORT 60cm-100cm |
| | YIELD | 300-400 g/m2 |
Tasting Notes
All hazes will tend to produce a spiralling "up" high and maintaining this while crossing with a ruderalis line can be tricky. Auto Lemon haze succeeds magnificently, holding a very intense cerebral high for hours after smoking. The delicious lemon flavours also stay in the mouth and nose for quite some time heightening the enjoyment of this great strain.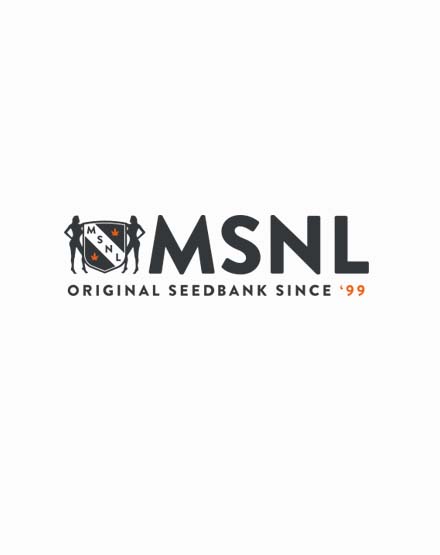 Reviews
"Nice looking "


Review by Kelly

Nice looking plant I'm feeling real excited about this. My first time growing hydroponic.

(Posted on 11/12/2019)

"Great"


Review by Adam

This auto is great the best yield I have ever got from an auto

(Posted on 29/08/2019)

"Lemon Power"


Review by Anthony

I am on my 3rd grow with Auto lemon haze, and it is awesome. First off, the Awesome, creative, and energetic high AND the lemon taste is real strong, and very long lasting (hours, not minutes), and the yields are around 70 - 90 grams per plant dry.
Stats.... Out of 15 seeds, 14 germinated, but 2 were dwarfs (9 grams, and 17 grams dry, the rest were 80+ grams dry each). I also took 6 clones, and 4 of them took root and produced an average of 45 grams per plant, dry from the clones...this is Second only to Auto white widow max.
And lastly, this is an easy grow. I've learned that with an even 50/50 split of Fox farms', Ocean Forest potting soil, and the Strawberry Fields potting soil, in 5 gallon fabric pots, from tap root to harvest you don't even need nuts, to get these results mentioned above, in less than 70 days.
How.... drop the seeds in 79 degree water for 2 days, by then the tap root will be sticking out the seed. Then drop the seed 1 inch deep in the wet soil mix, and water when pot is light/soil is dry. I run my led lights 24 hours a day, and keep the temps at 76 - 79 degrees. and maintain humidity around 55%. Also, they take well to training if space is an issue, but if not, my best yielding plants were the ones I did not train, or defoliate. With this Auto Lemon Haze, it seems to me that the less you touch it, the better it grows.

(Posted on 18/03/2019)

"love the buzz"


Review by shakydave

average a little over 15gr. p/p. easy to grow. great taste and smell. the haze comes through. buzz lasted me hour and half or more but seems to leave you with a slight lingering a lot longer which helps fight off the cbd effect that every auto seems to have. easy to grow, you get a much larger plant in some sort of hydro, but didn't seem to get much more weight. really enjoying what I harvested and being a mostly sativa 60 days or so isn't a long wait. I let one go longer and more weight but the buzz was more indicia like and under a microscope I could see why. although still producing trichromes a lot had turned brown/amber which is degraded. going to try some outside this summer just b/c I really love the speed and the buzz> fairly strong, all in the head, instantly took me from down in the dumps to a happy feeling. vape it and you'll get the most taste and effect.

(Posted on 06/04/2016)

"PERFECT INDICA/SATIVA MIX"


Review by Jimmie

Everyone loves this strain! Even the Indica ONLY lovers! Its citrusy for sure and can have you laughing for hours. I`ve grown it 4 times now and each time, 1 of 4 plants will remain small while the others reach 2ft to 3ft tall with multiple branches that all produce. Each plant yielding from 56g to 84g, and sometimes more. It doesn't lack in production, power or taste! I grow in soil only and use HPS on 24 hours from start to finish and it works on all my auto`s "bar none! I use just a normal nutrient program but really hit them hard with molasses the last 2 weeks, then its water only "for a good flush" from there on out. The crystal production on these girls is fantastic! This is a real winner. When you have 60 yr old stoners asking for a sativa, you know its a great one!

(Posted on 21/11/2015)

"melt your tongue with this lemony taste"


Review by deekshith

you will melt your tongue with this lemony taste ..good head buzz

(Posted on 06/11/2015)

"Chilled energetic happy high"


Review by Kristi :)

The Grow:
Top soil, perlite, FoxFarm nuts in MH light 20 hours

Plant 1:
Dead from seed :(

Plant 2:
Yield: 4.8 grams
Smell: very light citrus but mostly a musty smell
This plant tapped bottom and grew QUICK! Total grow time from seed to harvest was 61 days.

Plant 3:
Yield: 6.5 grams
Smell: very lemony citrus smell
This plant was more bushy and had to be harvested two different days. The extra day was to give the cannabis' stigmas another day to amber up just a bit. Total grow time from seed to harvest was 68 days.

The smoke:
Flavor is a bright lemony citrus, while my first plant is a light random citrus followed up by a mostly musty smell.

The High:
The high is amazing!! It's a very strong sativa, so give yourself a few mins to check how high you are before you continue to smoke. I'm sorta new to marijuana (hemp oil is my thing). I became way too stoned from A HALF OF ONE BUD! I was stoned for about 15 hours and also a touch of paranoia. No munchies for me! :) Great if you wanna smoke before work! Matter of fact my mother accidentally got high on the oatmeal cranberry cannabutter cookies I made. hehe :)

Medical:
Pain - inflammation, nerve, arthritis, sore muscles
Chill - helps calm social anxiety, makes you talkative
Happies - euphoric, uplifted, positive and enhanced laughter

THIS IS A MUST GROW! Happy high and thanks for reading. :)

(Shout out to Stitches who got me to try weed)


(Posted on 09/07/2015)

"Nice lemon taste"


Review by Jeff

The flavor starts out tasting just like lemon sherbert, then moves to a peppery spicy finish. Not bad production for an auto flowering. Quality buzz.

(Posted on 12/06/2015)
Show all reviews