×
COVID-19 Corona Virus - We are monitoring the situation as closely as possible but it is changing daily. We are currently still able to process orders and ship them as normal, however as different postal services around the world adopt different restrictions we are experiencing delays in items arriving outside the EU. Please be patient, your order will get to you.
The genetic parent of strains such as OG Kush and Sour Diesel, Chemdog offers the highest pedigree in marijuana genetics. A flowering time of 9-10 weeks and massive yield of around 700g/m2 makes this strain an excellent choice for cash croppers. The stretchy shape and multiple dense bud sites also mean it thrives in a SCROG setup, helping maximise yields. THC levels are seriously high, 21%+. Later in the flowering process buds can be seen glistening with THC crystals, making Chemdog excellent for hash or oil production.
The aroma and flavour are outstanding, grabbing your attention with a citrusy/sweet taste and the renowned diesel fuel smell. The high comes on strong yet is not over powering. The sativa dominance gives the classic head buzz with the indica genes balancing it with a calming body stone. An all round legendary strain with excellent strength, yield and medicinal properties.
| | | |
| --- | --- | --- |
| | THC CONTENT | 19%-22% |
| | FLOWERING TIME | 8-10 WEEKS |
| | TYPE / OUTDOOR | INDOOR/OUTDOOR |
| | OUTDOOR HARVEST | EARLY OCTOBER |
| | PLANT HEIGHT | MEDIUM 100cm-180cm |
| | YIELD | 400-500 g/m2 |
Tasting Notes
When you open a jar of Chemdog it will stink up the whole place very quickly. The characteristic astringent fuel smell that this strain has become famous for is instantly recognisable There is also a definite undertone of a more earthy kush flavour that goes very well with the chemical notes to even out the taste, meaning that that it has a more unique flavour than NYC Diesel. The smoke is quite uplifting without being trippy. A resonant body buzz comes on quite soon after the initial head hit meaning that you can feel quite fuzzy, yet still with enough clarity to be able to get some things done if you need to.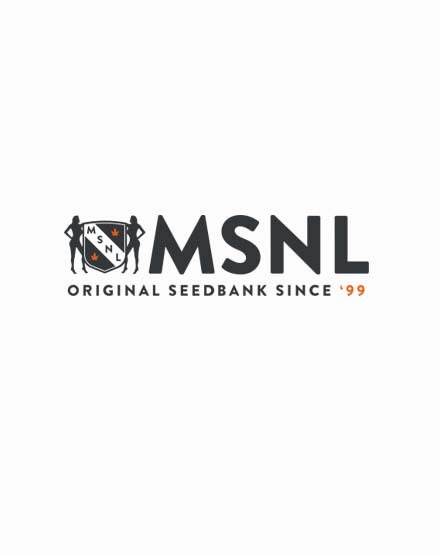 Reviews
"Top Shelf"


Review by vlad

Grew this along with Blue Dream and Girl Scout Cookies, both fine strains but Chemdog smoked em both. You'll know you got a keeper when it reeks as a seedling. A decent yielder with a strong all around buzz but it's the smell and taste that sometimes makes me wonder why I bother growing anything else. Funky Savoury Chemical Stank! Open a jar and gas the place up! One of the greatest strains of all time.

(Posted on 13/03/2020)

"first 5 popped"


Review by John M

got 10 chems with 10 regulars and 6 fem blueberry widows for 56. you cannot get better than that. first 5 have popped so 100% so far there. cant wait love chemdogs 1st time growing it though

(Posted on 31/10/2019)

"just ok "


Review by daniel

5 of 10 poped

(Posted on 23/03/2019)

"AMAZING!!"


Review by GreenThumbJim

One the best strains by MSNL, can't believe it's so cheap! The indica phenotype is better of the two that came through. I recommend 9 weeks flower in soil for maximum flavour. Super strong diesel smell and taste with a hint of lemony skunk and earthy spice undertones. Definitely a keeper!

(Posted on 05/07/2017)

"Chemdog is world-famous, for good reason"


Review by Dog Smoker

Chemdog is such a classic and iconic strain, and it's good to be able to find it on its own and not cross-strained with anything, like it usually is. Just pure Dog,with pure skunky smell.

(Posted on 14/10/2016)

"Wow"


Review by Travis

All I have to say is wow is a keeper for sure chemdog is awesome!!

(Posted on 05/09/2016)

"YESSSSSS!!!!"


Review by Chem Lover

I absolutely love ChemDog! Heavy with crystals, and the smell is very stinky. I like to know I'm smoking during a sesh and this def does that. ChemDog is still #1 for a reason!

(Posted on 11/08/2016)

"NICE HIGH, VERY TASTY"


Review by mastergrow54

Quick hitter. 2 tokes, and you'll know it's with you! Very easy to grow, and responds well to pruning. Decent THC presence. Grows about 4' under 400w. Good SOG candidate. Very good yield, especially when topped a couple times. On a scale of 1-10, I would give it an overall 8.5.

(Posted on 13/07/2016)

"Would recommend "


Review by Ziggy

Real pleased with this variety...stinky and sticky..great yield..

(Posted on 17/12/2015)

"GREAT YEILD"


Review by yt1057

I grew 2 of these Chemdog seeds outdoors this summer. I harvested on Sept 30th and got 3.3 lbs of killer smoke from these 2 plants. My friends all want to smoke my smoke.

(Posted on 15/12/2015)

"love the stinky aroma and taste"


Review by crazy smoker

GREAT STINKY SMOKE!!! this is one of my favourite strains and will definitely be ordering more from MSNL

(Posted on 10/08/2015)

"Surprisingling Good"


Review by Steven

Tried this a couple of months back and I was blown away by the high I got from it.
Smells great, looks great, makes you feel great

(Posted on 07/08/2015)

"Definitely one for the SCROGger!"


Review by Gordon

I took the recommendation of the folks at MS-NL, and set this up as a single plant SCROG, and I'm glad I did. This thing grew like a beast, and would certainly overgrow a 4x4 grow tent if not properly trained. I let it flower for a full ten weeks, and was definitely worth the wait. This Chemdog is a huge yielder! The only thing I've grown in the last year that comes close to this is Blue Dream (also available at MS-NL). I believe the Chemdog is much stronger, however. Since the buds are so huge, it makes trimming easier, but be prepared to clean your trimmers every 5 minutes, because the trichome production in this strain is most impressive. The high is the real "highlight", though. There's a reason this strain is so steeped in cannabis lore. It is a mad heavy hitter, and while not as crushing as some heavy indicas, it just keeps soaring. I don't recommend this strain for daytime medicating, simply because it's too strong. Unless you plan on watching TV all day, in which case it's perfect. Strains I like for the daytime include Blue Dream, and Chocolope, both of which are available feminized on this website. As for the Chemdog, two big gorilla thumbs up!

(Posted on 07/07/2015)
Show all reviews