×
COVID-19 Corona Virus - We are monitoring the situation as closely as possible but it is changing daily. We are currently still able to process orders and ship them as normal, however as different postal services around the world adopt different restrictions we are experiencing delays in items arriving outside the EU. Please be patient, your order will get to you.
Headband OG is the highly potent, sativa dominant cross of our very own Sour Diesel and the legendary OG Kush. One of the most desired genetics available, Headband OG is one of the best strains of recent years. Despite the Sativa dominance (60/40), it finishes like an indica and can be ready in just 9-10 weeks under optimal conditions. The yields are medium to high depending on setup, but are more than made up for by the strength and potency. Expect THC levels easily exceeding 20% and large amounts of resin production later in flowering.
Medicinally, it's hard to find a better strain and is regularly used in the treatment of anxiety, depression and pain relief. Headband OG's smoke and flavour is up there with the best. The strong citrus flavour hits you from the off, with a slight skunky background thanks to its Sour Diesel heritage. A powerful cerebral high allows you to toke all day long! A must try for all discerning connoisseurs.
| | | |
| --- | --- | --- |
| | THC CONTENT | 19%-22% |
| | FLOWERING TIME | 8-10 WEEKS |
| | TYPE / OUTDOOR | INDOOR/OUTDOOR |
| | OUTDOOR HARVEST | LATE SEPTEMBER |
| | PLANT HEIGHT | MEDIUM 100cm-180cm |
| | YIELD | 400-500 g/m2 |
Tasting Notes
The first thing you smell with this strain is an acrid mix of diesel fuel and pine scents, which although strong is really quite tasty. When you taste it the same flavours abound but in a very smooth warming way. The medical effects of Headband OG are quite strong as it is an excellent pain reliever but does not leave you with a a couch lock feeling that immobilises you. A solid head high will spread through your limbs with an active body buzz before the head felling intensifies once again giving the trademark "headband" Sensation.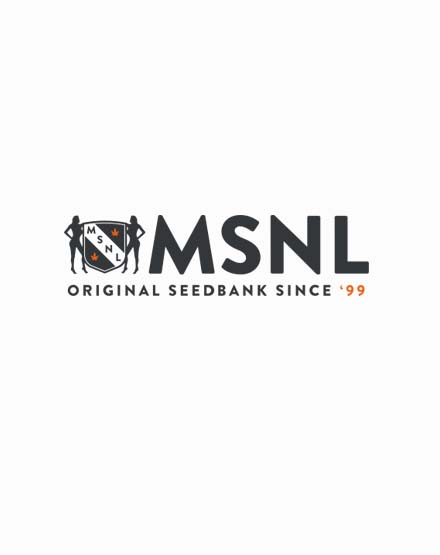 Reviews
"Take it easy."


Review by Oweeeeeee

What a strain!! Nice diesel smell with a hint of pine. Took a few days for the system to get used to it but now a couple tokes in the morning and I'm right until after lunch. My house is clean and I feel energetic. Thanks for this one MSNL. This is in my #1 strain.

(Posted on 06/02/2020)

"Exceptionally potent"


Review by Dirk

..and very long-lasting.

(Posted on 16/09/2019)

"OMG HB OG!"


Review by Monte

omg, this is such a crazy strain I just love love love it!

(Posted on 31/03/2017)

"Awesome awesome smoke!"


Review by MJ Marie

Headband OG is one of my favorites! Tastes really good, but damn it's nice. And I love that feeling of the headband - u just don't get that with anything else.

(Posted on 15/10/2016)

"Sweet, sweet treat"


Review by 1Smoke

This is a really nice strain. I found it didn't really help me with my anxiety, but I think the CBD content is a little lower. Still nice and sweet, and a really nice smoke.

(Posted on 03/10/2016)

"can't put my finger on that smell"


Review by Will

Headband OG has a smell like no other weed I've ever smoked before. I just can't put my finger on it, but it's damn good!

(Posted on 08/09/2016)

"Just wish I could get some"


Review by Mac

I've had headband og before, and I'd love to get it again, but I can never find it in my area! I don't wanna grow it, I just wanna smoke it!

(Posted on 08/09/2016)

"Def an honorable mention"


Review by Burnt Bernie

This probably isn't in my top three strains, but I'll still smoke it if given the chance. This definitely gets an honorable mention from me.

(Posted on 08/09/2016)

"only headband for a great wake n bake"


Review by Waker Baker

Such a sativa dominant strain, I find its best for wake n bakes. Gets me energized and refreshed, really ready for the day. Good for night too, cuz by then I've been smokin my headband all day and ready to hit the sack!

(Posted on 08/09/2016)

"Still hits me"


Review by Cheech

Maybe I've been tokin too long, but weed doesn't give me that exhilierating high it used to. Never have to worry about that with headband og though. Still gets me blazed

(Posted on 08/09/2016)

"Another good medical strain"


Review by Smokeytad

Great for my depression and anxiety makes me feel normal it's a deff lay you out kinda buzz but when the worried are gone it's all good!!!

(Posted on 30/08/2016)

"Take it easy, serious creeper weed"


Review by John

I find Headband OG to be very relaxing, but the high comes on super slow, so you've gotta be careful with this kind of creeper. Wait a bit before toking again, or you'll be useless the rest of the day.

(Posted on 06/07/2016)

"Helps with distress"


Review by Andy

I'm a very anxious guy and it's only recently I tried some headband OG. I immediately felt at ease. So I bought some seeds last week and within five days it came in the post.
Rapid delivery.

(Posted on 07/08/2015)
Show all reviews