Overview
Dating back to 2014 the original GG#4 was an instant hit thanks to its legendary "scissor sticking" nature. A hybrid of Sour Dubb and Chem Sister (a truly mindblowing chemdawg sibling) the original was actually a mistake. Fast forward 2 years and we got our hands on an original clone and we released it into our catalogue. At the same time we set to work taking this great feminized photo period strain and turning it into an auto. This was no mean feat as GG is known to not be the easiest strains to work with. The results however, speak for themselves. The autoflowering version more than lives up to the lineage, creating a short super-dense and wildly sticky plant that is just as powerful as its big sister! .
Strain Effects
As you would expect, the body stone is exceptional. Within minutes of enjoying this strain you will be struggling to get out of your chair! A deep tingling and intense feeling spreads throughout your body and mind as a wide pleasant grin spreads across your face. Be warned though this strain is not for the feint hearted. Its effects are particularly when in need of rest and relaxation, as you'll find it hard to do anything else.
Growing info
A fast grower considering her size, finishing in a little over 10 weeks from seed. Although Gorilla Glue Auto rarely tops above 100cm she will fill space with a lot of lateral growth, so some training and to allow for maximum yields and deeper light penetration may be required. This is a definite must if you want to really to get the most out of this lady, more lights = more buds, and never is this more true than with this potent strain
Appearance and Aroma
The leaves have the characteristic Indica width and the internodal space of low so you will get a fair amount of crowding on the branches as giant buds take over every inch of stem. Initially tending towards darker shades of green, but very soon covered in crystal thrichomes, this plant is a real beauty. The aroma that rises from the plant from the very start of preflower is potent, a sharp citrus smell with distinct undertones of diesel fuel. You will need to consider some serious prevention measures if you want to grow this strain and keeping smell to a minimum is a factor.
MSNL Editors Verdict
Gorilla Glue Auto had some pretty heafty shoes to fill but this variety is more than up to the challenge! Potency is there in spades, it is easy to grow and the taste matches the power every step of the way. If you need a heavy hitting sleep inducing strain to help you unwind, this is the one for you.
| | | |
| --- | --- | --- |
| | THC CONTENT | 23%+ |
| | FLOWERING TIME | 8-10 WEEKS |
| | TYPE / OUTDOOR | INDOOR/OUTDOOR |
| | OUTDOOR HARVEST | JULY/OCTOBER |
| | PLANT HEIGHT | SHORT 60cm - 100cm |
| | YIELD | 500g - 600g/m2 |
Tasting Notes
Breaking open a bud (tough because they are VERY sticky) you will get an instant sharpness hit your senses but it's not unpleasant. When you fire up a bowl the initial flavour is a slightly herbal piney one, but this is soon overtaken by a much more pronounced diesel tang. All in all it is a very smooth smoke and a very tasty experience.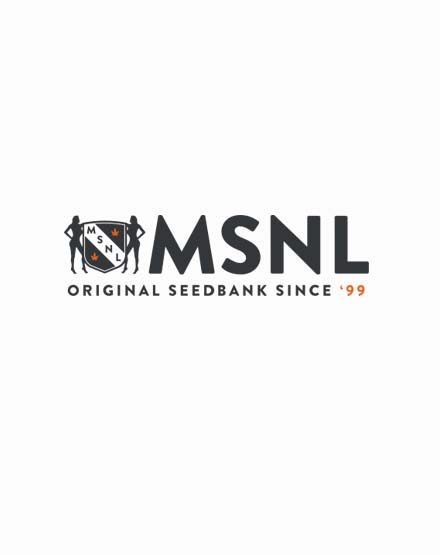 Reviews