Overview
Bruce Banner is a sativa heavy hybrid created by mixing the popular Strawberry Diesel and OG Kush strains. There were originally 5 different types of Bruce Banner with this #3 version being the most potent and sought after. THC levels of 25-30% make BB3 one of the most potent strains ever tested! CBD and CBN levels are well below 1%.
Strain Effects
Bruce Banner packs a huge sativa hit that is set to stun. From the very first inhale you will feel a massive surge in spirits leading to an unprecedented level of euphoria. As your mind races with possibilities and a newfound energy you will start to feel the pleasant body numbing buzz of BB3s indica side. This mix of invigoration and relaxation makes it perfect for creatives and those who need a kick start to the day.
Growing info
Bruce Banner seeds are the perfect option for cultivators seeking a rewarding grow. These plants grow tall so some trimming will be needed indoors where they will easily reach between 150-200cm. High yields of 500-700g/m2 will be ready for picking after a flowering time of 8-10 weeks. If grown outside ensure you are in a warm dry climate where the 2-3m tall plants will give gigantic yields of 700-1000g per plant!
Appearance and Aroma
The tall plants of BB3 shine with their combination of deep green and magenta leaves. Thick clusters of bright green buds cover the length of the plants, with the buds themselves peppered with light orange hairs and prominent trichromes. A classic sativa style diesel smell begins to appear during flowering, growing ever stronger as harvest time nears. Cracking open a well cured bud offers an even stronger diesel shot with sweet citrus undertones.
MSNL Editors Verdict
Bruce Banner is famous worldwide for its Hulk like strength. Enormous THC levels are ready to knock you off your feet with an electrifying high that will have you buzzing. Amazingly it offers these stunning highs without being overly harsh, with a hugely enjoyable flavour and aroma. Couple this with the truly gigantic yields and you have one of the most exciting and easily recommended strains of all time.
| | | |
| --- | --- | --- |
| | THC CONTENT | 25%+ |
| | FLOWERING TIME | 8-10 WEEKS |
| | TYPE / OUTDOOR | INDOOR/OUTDOOR |
| | OUTDOOR HARVEST | LATE SETPEMBER |
| | PLANT HEIGHT | TALL 180cm - 200cm |
| | YIELD | 500g - 600g/m2 |
Tasting Notes
Complex and surprising are the best ways to describe Bruce Banners flavour. The initially pungent diesel taste is soon joined by a contrasting mix of sweet fruit and floral flavours. The sweetness is especially noticeable on the exhale with bright and fresh bursts of strawberry and lemon. There is no doubt this sweet and sour flavour will stick with you for some time.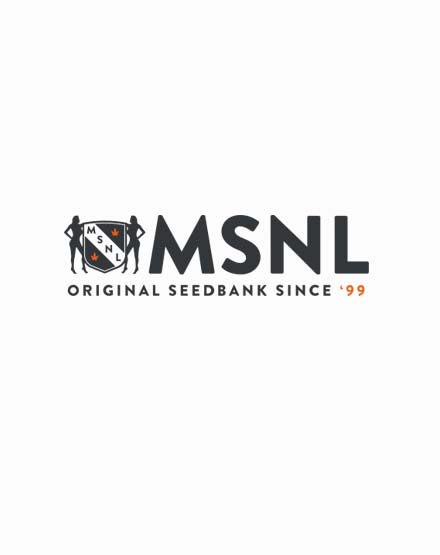 Reviews