The Girl Scout Cookies strain of marijuana, or GSC as it's known on the strains periodic table, is a cross between the legendary OG Kush and Durban Poison. Some varieties are known to be crossed again with Cherry Kush. This hybrid produces a high that's heavy on the cerebral end, due to the sativa component of the Durban Poison, but will also help settle one into the couch for a good lock, due to the indica-dominant OG Kush. It's these effects that make it a favourite among medicinal patients, even though the CBD content can be as low as 0.2% in this strain. But with the THC content falling anywhere between 17 – 28%, it will produce a nice high for medicinal and recreational users alike.
GSC Origin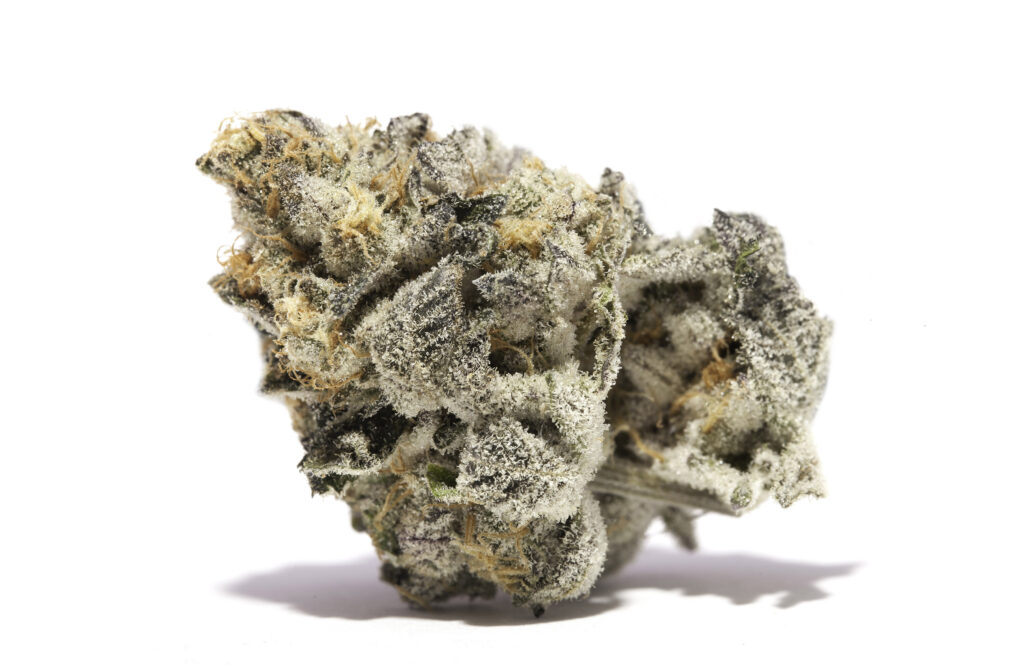 Girl Scout Cookies has somewhat of a complicated history. Only being around since 2010, it was originally released in the Bay Area of California. The strain soared to popularity almost right away, largely due to being mentioned by rappers such as Berner, and the intense effects it brings.
Being a relatively new strain, it's not entirely stable yet and so, as it moves farther away from its homeland, different environments will affect the plants differently. This has resulted in many phenotypes of Girl Scout Cookies, but these strains differ slightly in color and texture. Some of the most popular phenotypes are Platinum Cookies, the Forum Cut, and Thin Mints. These phenotypes have also been bred with other strains which has lead to the creation of an entire catalogue of Cookies strains. From Gelato to Runtz right the way through to the more recent Apple Fritters, these all originate from the same incredible Cookies genetics.
Girl Scout Cookies will produce dense buds that are tightly packed, and have every colour one would want in their cannabis. While the actual flowers are a bright green, they're wrapped in purple leaves, with bright orange hairs shooting out in all directions. This is definitely a strain that enthusiasts will instantly recognise, and seeing these characteristics in the buds is a good indication that a strain is the original Girl Scout Cookies.
Flavor and Aroma of Girl Scout Cookies
At first Girl Scout Cookies smokes sweet, almost like a combination of brown sugar, chocolate, and nutmeg. On the exhale, sharper notes such as pepper, lemongrass, can be detected, along with a very earthy pungency. Through and through, this strain is a very smooth smoke that doesn't sacrifice any of its richness.

Effects of the Girl Scout Cookies strain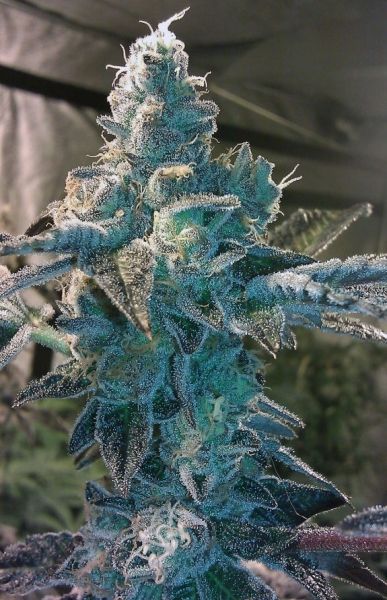 After the first toke, Girl Scout Cookies provides a very energetic high that allows users to get up, attend to their day, and even be more creative. After two or three tokes, users have reported getting deeper into their heads, analyzing and thinking about life. However, some users have also reported this as simply a lack of focus and concentration – more staring into space than deep reflection.
As this strain is an indica dominant hybrid after two or three sessions (or one really long one), the indica component of the strain will start to kick in. And once it does, it really kicks in! Girl Scout Cookies is known for having a knockout punch after it's been enjoyed over a short period of time.
This is partly what makes this such a great strain for those that prefer the couch-lock aspect of any marijuana strain; but it's also very useful to medicinal patients. This is because that relaxing effect can help individuals deal with stress, depression, pain, and insomnia. And because the GSC strain has also been reported to give users a serious case of the munchies, it's also highly recommended for patients suffering from nausea or lack of appetite. In addition to stress, depression, nausea and lack of appetite, the Girl Scout Cookies strain is also ideal for pain relief. This makes it a great choice for patients suffering from chronic pain, especially migraines and headaches.
With all of these benefits, it's hard to believe that the Girl Scout Cookies strain is anything less than perfection. However, dry mouth is the biggest drawback that's been reported when using Girl Scout Cookies, and dry and/or red eyes have also been a problem for some.
It's easy to find the marijuana that gives you a good couch lock. And it's not terribly hard to find pot that will make you giggly, social and energetic. But to find a strain that will give you the best of both worlds can be a much harder task. That's exactly what the Girl Scout Cookies strain brings, making it a favourite of anyone that has ever had the pleasure of consuming it.