×
COVID-19 Corona Virus - We are monitoring the situation as closely as possible but it is changing daily. We are currently still able to process orders and ship them as normal, however as different postal services around the world adopt different restrictions we are experiencing delays in items arriving outside the EU. Please be patient, your order will get to you.
Amnesia Haze is a legendary and world-famous strain, with robust genes traced back to the regions of South Asia and Jamaica.
Amnesia Haze regular seeds are a fine mix of female and male seeds, which give everyone the opportunity to grow and breed these prize genetics. Amnesia weed is very potent with THC levels well over 20%. Due to its strong sativa genetics, yields are gigantic making this strain perfect for commercial growers.
Amnesia Haze has won two cannabis cups thanks to its endless appealing qualities. Yields, strength and flavour, Amnesia Haze has it all!
For its potency you won't find many better smokes. Amnesia Haze gets big and tall, so plenty of space either outdoors or in the grow room is required. The strain is hardy showing strong pest resistance. The flowering time for this strain is 12-14 weeks and the chosen phenotypes offer a significantly shorter flowering time than most other Amnesia strains. You'll have a smile on your face when harvest time arrives, with yields between 400-500 g/m2 indoors and much more when growing in the great outdoors.
Amnesia Haze is truly one of the best sativa strains available today.
| | | |
| --- | --- | --- |
| | THC CONTENT | 19%-22% |
| | FLOWERING TIME | 12-14 WEEKS |
| | TYPE / OUTDOOR | INDOOR/OUTDOOR |
| | OUTDOOR HARVEST | MID OCTOBER |
| | PLANT HEIGHT | TALL 180cm-220cm |
| | YIELD | 400-500 g/m2 |
Tasting Notes
The taste is delicious and very balanced. If you're looking for a super strength strain with a smooth smoke than this is the strain for you. Classic haze, spice and earthy notes on the inhale, with delicious sweet and fruity undertones felt on the exhale.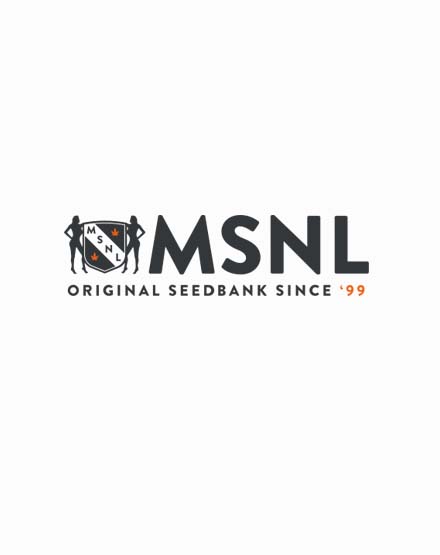 Reviews
"First free seeds"


Review by D

Very potent, sweet smelling and tasting.
Tight buds, truly my favorite.

(Posted on 01/06/2019)

"Amnesia CRACK"


Review by Karen

Can't get enough of this, so it should be green crack's sibling strain, lol. Such a super happy, energetic, euphoric, motivating, desire-to-organize feeling, and OMG a great strain for severe pain relief! I grew this last year and got enormous colas after topping and huge yield! Same thing happened last year, I got 5 free regs and wow, what a crop!
I hate pulling males but you get much better plants from regs.
5 stars, as far as quality, it's up there with the real GDP and pre98 Bubba kush!

(Posted on 28/04/2019)

"Might have to grow"


Review by Farmer Boy

I'm a grower but have never grown this strain. After smoking some of a friend's, I'm going to have to start fer sure.

(Posted on 19/05/2017)

"Mmm, the best!"


Review by Cornell

Love this stuff. Of all the hazes, this one is by far the best.

(Posted on 22/04/2017)

"Great high, great price"


Review by Shavone

It's hard to believe that my favorite strain comes at such a great price too. Thanks MSNL!

(Posted on 31/03/2017)

"Amazing sativa!"


Review by Pearl

One of my favorite sativas, never disappoints, lets you do whatever you want, and is great for hanging out with friends.

(Posted on 20/02/2017)

"can't. get. enough."


Review by Hazy Crazy

Usually I get sick of strains once I've smoked them for awhile, but not with this one. I'll smoke it again and again.

(Posted on 05/02/2017)

"About to get very lifted!"


Review by 420 Girl

Just got some amnesia haze, I can't wait to dive in and get totally lifted. I may not remember tomorrow what happens, but this stuff will keep you going for sure.

(Posted on 19/09/2016)

"helps me "


Review by Relaxed Rick

There are tons of strains that would help me with my symptoms, but this is the best one I've found. Gives me the munchies, great when I don't wanna eat, puts me in a great mood, and not on the couch.

(Posted on 13/09/2016)

"awesome sativa, loss of focus "


Review by Memory Gap

amnesia haze is a great strain, always been one of my faves, but there's a reason it got its name - causes major memory gaps after smoking just a few tokes I find.

(Posted on 13/09/2016)

"sticks to me grinder"


Review by Super Sticky

breaking up just one of these buds i realized just how sticky this stuff is. stuck to my grinder, and i really had to put some muscle into it when turning. nice blaze in my bowl though.

(Posted on 13/09/2016)

"Really quick for this strain"


Review by Grower Guy

typically haze's, and especially amnesia haze, takes a little longer to grow than other types of strains. no worries with this one though, she's a beaut and grows quicker than most.

(Posted on 13/09/2016)

"Great for wake n bakes"


Review by Baker Bud

This is a great pot to smoke when looking for wake n bakes. It won't put you right back to bed, and will give you the motivation you need to get your stuff done.

(Posted on 13/09/2016)

"Nice strain"


Review by Smokeytad

Awesome strain for huge yields one if the best I have had so far blew my expectations away got almost 7oz of of one girl blew me away great smoke and love the smell of her she's a good one to keep around!

(Posted on 02/09/2016)

"My all time fave"


Review by The Juggernaut

I always love smoking this. The amount of THC that comes with it gives me the high I'v been waiting for after a long day at work.


(Posted on 07/08/2015)
Show all reviews
Amnesia Haze Seeds Video
Check out this video to learn more about Amnesia Haze strain