×
COVID-19 Corona Virus - We are monitoring the situation as closely as possible but it is changing daily. We are currently still able to process orders and ship them as normal, however as different postal services around the world adopt different restrictions we are experiencing delays in items arriving outside the EU. Please be patient, your order will get to you.
Amsterdam Haze is the result of crossing legendary strains together to create an outstanding marijuana plant.
This Amsterdam weed variety is a genetic cross of (Skunk x Northern Lights) x Haze and keeps all the best qualities of these world-renowned strains. It is sativa dominant (85%) taking on strong haze qualities, which shines through with THC content that tops 20% and minimal CBD. Those who love sativa weed will really enjoy this strain. The high is powerful and racy with strong cerebral effects. It can however, be a little intense if you are not expecting it and are less experienced with high-quality sativas.
It makes the perfect day time smoke or strain for social occasions and does not wipe you out, but instead leaves you able to focus and get on with your day. After 10-20 minutes of the initial cerebral rush, the high ebbs slightly and settles into an uplifting, creative head high, that will make you feel inspired and motivated.
The aroma and taste of this strain is typically haze, with an earthy, skunk base and strong notes of pine, pepper and spices. Later in the flowering period you'll notice fruity undertones which become more prominent during harvest, when buds are dried and cured. This also comes through in the taste, adding a delightful tropical twist to this strain.
Amsterdam Haze is an excellent mixture of strength, yield and taste. It comes into its own in terms of yield, rivalling strains like Big Bud and THC Bomb. These Amsterdam seeds can provide up to 450-500 g/m2 indoors and between 600-900 g/m2 when grown outdoors. As a heavy producer, Amsterdam is a top contender amongst strains for commercial growing. This Lady has a flowering time of 12-14 weeks. Growing in hydroponics can speed up harvest time and result in faster yields. But for those with the patience, you will be greatly rewarded. The indica influence of this variety helps to give the plant more resistance to environmental factors. It grows well indoors or outdoors and will withstand cold or mountainous climates. Amsterdam Haze is very branchy with one long main cola and several other branches full of gorgeous, glistening buds.
Like typical sativa strains, you can expect some serious height. It will grow well over 2 meters indoors, so some plant training will be needed to keep the height down. This strain has been recorded as tall as 4.5 meters outdoors, providing plenty of room for those enhanced harvests during the fall. Beginners are recommended to grow a few other marijuana strains before tackling this beast.
Amsterdam haze is a truly special haze strain. If you buy our Amsterdam marijuana seeds, you'll get 10 of the most beautiful female plants to smoke, share and enjoy.
| | | |
| --- | --- | --- |
| | THC CONTENT | 20%-24% |
| | FLOWERING TIME | 12-14 WEEKS |
| | TYPE / OUTDOOR | INDOOR/OUTDOOR |
| | OUTDOOR HARVEST | MID OCTOBER |
| | PLANT HEIGHT | TALL 180cm-220cm |
| | YIELD | 450-500 g/m2 |
Tasting Notes
This Amsterdam weed variety tastes like a typical haze strain, and this comes through immediately with the peppery and spicy notes. Skunk and pine are present in the base. There is also a very strong additional flavour of tropical fruit with hints of citrus and particularly melon, that works in perfect unison. The range of flavours help provide a special and pleasing smoke. With a longer cure this sweet and fruity flavour can be enhanced even more. Overall Amsterdam Haze is an exceptionally pleasant strain to smoke and enjoy with friends.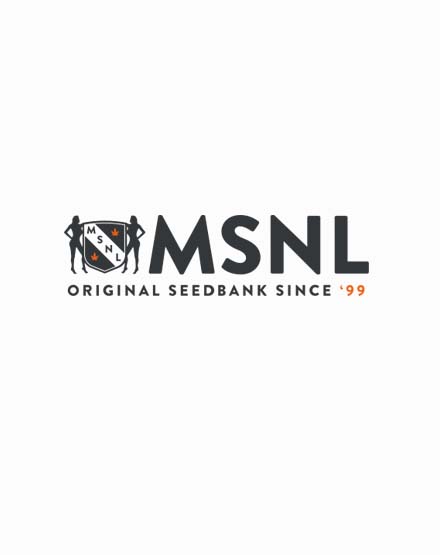 Reviews
"To date 5/5 germinate!!!"


Review by erick

im greatly surprise by the very little size of these seeds but they germinate very fast for me its been only one day..i must admit that i should try maybe easier strains as a noob...and first timer indoor with real genetic and "growing leds pannels" as light source...its not that i having any problem but let say i take many guess like the distance from the light to the quantity of water by numbers of days past.also add to that i only give 20/20/20 as nutrients and could be more precise when dosing.im only at half the process but to date from my noob. point of vue, it look good enough...will see at the end i guess!! I really recommand this site to buy seeds and i will always only come here to buy those now that im hook hehe thank you msnl!!!

(Posted on 19/08/2020)

"One of the finest "


Review by Gerbalisty

This is really good and high and I've only cured in for 3 days thus far lol it's pretty dense, loaded with sugar

(Posted on 02/07/2020)

"Awesome Strain"


Review by Dewayne

I've grown for several years now and have recently began my own grow business now that it is legal here in my home state. Like I said I've got many years of growing experience and MSNL is truly awesome. I've ordered several times from them and I've grown several different strains from this company and I truly cannot remember even one seed not germinating. Their genetics are truly spectacular. I will never order from any one else. I'm a dedicated customer now.
As far as Amsterdam Haze it's an awesome strain. I grew five of the ladies and just harvested nearly 4-1/2 pounds from the five plants. I grow indoors always and I use a SCROG. I also do super cropping and top my plants. Growing weed is like anything else in life. You get Out of it what you put into it. I grew these girls with hydroponics. The flowering period was long as it is with most sativas. I flowered them for 11-1/2 weeks and the buds were dense and beautiful. Don't harvest to early. They put on a lot of mass the last 3 to 4 weeks. The high is awesome. It's very uplifting and will definitely make you want to get up and do something. It will bring out the creative side of anyone. It's a great daytime smoke. That is for damn sure. I'm a huge fan of all Haze strains. Super Silver Haze is a great smoke. I've got some seeds ordered now and will be growing Super Silver on my next grow.
Like I said, I've got more than 10 years experience growing. I've bought seeds from several other seed banks but I won't ever again. I'm happy to say I'm a dedicated customer MSNL. I also grew G13 with the Amsterdam Haze and the G13 is also an awesome strain with a even longer flowering period. A full 14 weeks but worth every minute. Keep up the awesome work MSNL and I'll be a dedicated customer for many years to come. Thanks

(Posted on 01/07/2020)

"Great!"


Review by AB

very fast shipping. 100% germination. will definitely order from MSNL again.

(Posted on 14/02/2020)

"Great"


Review by Tom

Great plant and buzz. Thanks.

(Posted on 08/02/2020)

"Great hazy smoke"


Review by Puffer Parker

Hazes have been my go-to for years now, but I have to say I just discovered this strain. Doesn't disappoint and does justice to the Haze name.

(Posted on 29/05/2017)

"A bit forgetful, but really good"


Review by Hazy Hannah

This stuff is so hard to find, I'm so glad I finally did! Like any of the hazes, this one might make you a bit forgetful, but it's a sativa, so you won't care all that much.

(Posted on 03/10/2016)

"Good yielder"


Review by Travis

Done big Bud and THC bomb and this deff rivals in yields great structure of the plant and super frosty flowers great all around

(Posted on 05/09/2016)

"must have for medical users"


Review by smoky sharon

Amsterdam Haze really has made my life much easier.
I struggle daily with chronic pains which was making work unbearable at times but this strain really helped ease it and didn't effect my work. highly recommend!

(Posted on 07/08/2015)
Show all reviews
Amsterdam Haze Feminized Seeds Video
Check out this video to learn more about Amsterdam Haze strain