×
COVID-19 Corona Virus - We are monitoring the situation as closely as possible but it is changing daily. We are currently still able to process orders and ship them as normal, however as different postal services around the world adopt different restrictions we are experiencing delays in items arriving outside the EU. Please be patient, your order will get to you.
It tastes great and has real strength to back it up, as in Lab tests specimens have THC levels recorded above 17%, which for autoflowering marijuana is truly worthy of note.
A very fast, dense budding plant that that oozes resin like the maple leaves in its heritage, being a cross between Caramelicious (Canadian Maple leaf x Blue Black x Afghan Kush) and a Siberian Ruderalis. Yields are solid between 400-500gsm, but the speed at which it finishes mean you can easily get two full harvests in all but the most harsh climates, giving it real commercial appeal.
Auto Caramelicious grows in a vigorous, bushy shape, very short internodal distance but from multiple stems making it look almost spherical in its final stages. It responds well to a quite heavy nutrient regime and with careful attention to low stress training or shaping, it will produce buds the length of the stems, right into the heart of the plant.
A rich creamy taste of toffee candies without any trace of acidity or harshness is a characteristic of a well cured specimen; it is a real joy to smoke pure or through a bong.
Sticky sweet and speedy, Auto Caramelicious is a must try for anyone with a sweet tooth!
| | | |
| --- | --- | --- |
| | THC CONTENT | 15%-18% |
| | FLOWERING TIME | <8 WEEKS |
| | TYPE / OUTDOOR | INDOOR/OUTDOOR |
| | OUTDOOR HARVEST | MID-JUNE/EARLY SEPT |
| | PLANT HEIGHT | SHORT 60cm-100cm |
| | YIELD | 400-500 g/m2 |
Tasting Notes
Much like its photo period version, the initial taste of Auto Caramelicious is unmistakably sweet caramels and toffee. The addition of the ruderalis genetics has not dampened the sugary aromas but has added a slightly richer, wood chip smokey flavour. On the exhale the after-taste of more creamy flavours come through, leaving a delicious crème-caramel taste on the tongue and the roof of the mouth. Caramelicious is an indica dominant hybrid, the stone is felt more in the body, but it has a quite energetic buzz to it. Deeply relaxing without feeling "spaced out" or sleepy it promotes a general sense of well being, great to kick back and chill to whist still feeling "with it"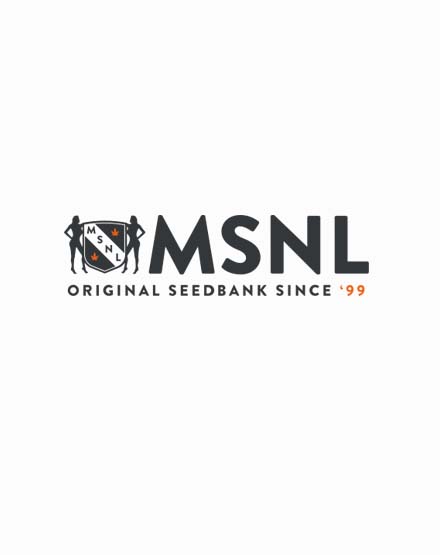 Reviews
"Sweet "


Review by Dequione

Smells just like caramel cream candy with a hint of a citrus note. It's definitely not a 8week strain though, it took this girl a full 12 week to fully mature. Grows short but packs on the weight to make up for it. Definitely a plant for small stealth grows

(Posted on 22/06/2020)

"Sticky "


Review by Papa G

Just about ready these buds are super sticky and am boosting nutrients to make it sweeter. Nice short and stalky plant can't wait for the harvest and will definitely take the time curing it right. Will get back in about 6 weeks for my assessment.

(Posted on 05/06/2020)

"Fast and easy"


Review by Richard

High is good, but need to have something else for variations. Growing is super easy. Plant is strong, but not so big. Good for small space. Must try!

(Posted on 20/04/2020)

"Great genetics on Auto Carmelicious!"


Review by Michael

Planted seeds 2 wks into grow and it's bigger than older plants.Big Beautiful Hardy strain.Has earned a permanent spot in my tent,and I haven't even tasted it yet.

(Posted on 01/03/2020)

"Update on growing this strain"


Review by Jose

Okay i am nearing the finish line on this grow cycle.
The caramelicous autos 3 out of 5 got big with decent nugs going on em.
2 seemed to trigger earlier than the lead in plants. So they are small but seem like the buds will put out about 14-28 grams each.
The bigger ones will put out about 56 grams when finished..
So about an ounce or 28 grams per plant.
Not to bad when getting back in the game.
Plus with the seeds running about $8 a pop with soil nutrients and all the other stuff you will still be well to try em out.
Figure the cheap stuff goes for $100 an ounce at the dispensary you will not regret trying and learning the ins and outs of these new strains. They are a far cry from the old plant the seeds from your bag out by the swamp in the woods days.


(Posted on 27/02/2020)

"Love this strain of autos FIMMED one and it is doing great."


Review by Jose

The plants structure us awesome to mess with to get back in the game. I have LST all my Auto Caramelicous plants i FIMMed one and the main cola bud sights went 5.
I know they say do not fim or top autos but i did for fun to see and the caramelicoys strain has a good structure for the fimming.
Going to top one i have coming up to see how it reacts to it.
Wish they could modify to grow for 12 weeks to be able to super crop it well twice anyways would put out huge buds if they could work it out.

(Posted on 06/01/2020)

"Huge plants"


Review by samuel

I grew this plant a few grows ago. It produced I believe / 7 oz. Or so. We already blazed it all down but it was killer.

(Posted on 01/12/2019)

"My carmelious and old skool doing good"


Review by Reginald

Getting big quick

(Posted on 24/11/2019)

"Good company 100%"


Review by Reginald

Shipping is very quick .

(Posted on 18/10/2019)

"Huge"


Review by D

One is 5.5 ft nearly 60 days in just start to flower. Others around 4 ft bushy

(Posted on 20/09/2019)

"Wonderfully Beautiful "


Review by Tonya

Really beautiful plants! And each plant pulls from the genetics it wishes. Yields can be high or lower depending on deficiencies and such

(Posted on 19/07/2019)

"Fast shipping"


Review by Shaun

Great service got order in 6 days.

(Posted on 03/07/2019)

"Trichome city"


Review by Morgos

Grew really well with Low Stress Training, great for small stealth closet grows etc,
good yeild, taste and trikes were amazing for an auto! this is a legit company, peace!
-FROM AUS

(Posted on 30/04/2019)

"EZ Growing"


Review by Alton

Large plant, for taste Very green tasting and smooth, strong in taste and potency. I did hydro, and Coca. same results. Bud was dense but fluffy. I grew White Widow and Caramelious, Widow was my preferred Smoke.

(Posted on 08/02/2019)

"Good smoke"


Review by 9planets

I had 4 plants. 2 were less than 2 feet and bushy and 2 were almost 4 feet. They take WAY longer than specified. Smells like caramel after a solid cure. Tastes great and is pretty strong. I recommend 1/4 strength nutes.

(Posted on 30/05/2018)

"MONSTER PLANT"


Review by Tonks

So this gal needs a fair bit of training to get the best out of her. I grew one plant (coco, 11L fabric pot, 600W HPS) and didn't do much clearing of lower branches etc and she went psycho, branches all over the place and they got staaaaacked. Finished with 10.5oz from the single plant (obvs not including the 2 colas I lost to mold - not the plants fault, was stupid humid here and the dehumidifier couldn't cope). Due to the size she took a while to finish, bout 92 days. But talk about value for money!! Lol not the strongest strain, but again that could be because she got so huge. Would prob be better to have a more reasonable yield and more solid buds. Solid nighttime smoke, relaxing and chill. Definite sweetness, especially through a vape. :)

(Posted on 20/05/2018)

"Best beans bought yet."


Review by Willie Weed

Still kinda early for the dozen of 20 I popped. The first few are about 3 weeks from finish, but all 12 out of 12 came up within 48 hours wonderfully. Growth and internode space are the best of any of the 20 or so varieties I've ordered here. Very low smell on the flowers like they say too, if you have nosy neighbors. So far above the growth of other varieties I just had to say something, couldn't wait 3 weeks. Can't wait to smoke since supposed to be high in cbd from the ruderalis (auto) bred into them. Recommend greatly for newbies or those who have trouble sprouting beans.

(Posted on 16/05/2018)

"Looks good"


Review by Adam

Ive had them in the ground for 7 weeks and real nice buds on them already looks like they will be awesome when finished

(Posted on 23/03/2018)

"Excited"


Review by Angel

Just ordered yesterday can't wait for these babies to come home.

(Posted on 23/09/2017)

"GREAT LITTLE POTENT PLANT"


Review by DJ

Used a one gallon smart pot, 24 hour lights, Maxigrow, then Maxibloom. Finished in 70 days at about 16" tall. The yield was three ounces of excellent smoke. My favorite so far.

(Posted on 15/06/2017)

"Hoping the finish is better then the start"


Review by Janine

Cracked 75 seeds of which 61 produced viable plants not a real good start at $5+ per seed
I'll keep you posted on the outcome


(Posted on 10/05/2017)

"Breeders description was on"


Review by Chum

Second run with msnl's autos first was the blue dream came out pretty good but I cut a lil early so I think I could of been way better...anyways this Carmel grew fast as hell as they claim very very close internode space and already budding at week 4 I'm gonna let them go past 65 can't wait til she's finished

(Posted on 16/04/2017)

"much taller than advertized"


Review by dad

this plant is much taller than advertised and it also takes longer than stated. I'm at 60 days and it looks as though it wont be don't for two to three weeks more.

(Posted on 06/02/2017)

"much taller than advertized"


Review by dad

I've just reached 60 days and they don't look finished, they grew much taller than expected close to four feet right now and I only used a 1 gallon pot. The main colas are large but that about all it produced.

(Posted on 06/02/2017)

"Love the frost"


Review by Travis

Got them going for the second time good strain nice and potent!

(Posted on 05/09/2016)

"Great pain reliever"


Review by Johnny Feel Good

I have terrible migraines and a toke of this in the morning takes them away. If they come back, I just smoke more and I can keep on doin what I need to do.

(Posted on 11/08/2016)

"So tasty"


Review by Macie

It actually tastes like caramel, and is just as smooth on the inhale and exhale. Such a nice smoke, and I've tried it in everything from a blunt to a bong to a regular old pipe.

(Posted on 07/08/2016)

"Best high quality result for a great price. "


Review by Dr. J.

1 ft. average size grown outdoors. Very dense and sticky, outstanding quality. Would recommend.

(Posted on 29/04/2016)

"Caramel fruity"


Review by Boogz

Very dense, and great yield for an auto kind of big in height. Will definitely grow again top three auto so far from this site. Must try!!


(Posted on 23/11/2015)

"Sticky Toffee"


Review by Laura

The resin production on this strain is out of this world. Finished fast with very good yield, not too smelly and stayed quite low, which suited me just fine. Great strain, would definitely do it again.

(Posted on 28/09/2015)

"Sweet as!"


Review by Don

WOW!! I love this strain. We tried this at the start of the year and i blow my mind.
Such a nice smoke and the flavouring is crazy.
Been having it ever since.
Thanks Guys. You'v done well with this one

(Posted on 06/08/2015)
Show all reviews