×
COVID-19 Corona Virus - We are monitoring the situation as closely as possible but it is changing daily. We are currently still able to process orders and ship them as normal, however as different postal services around the world adopt different restrictions we are experiencing delays in items arriving outside the EU. Please be patient, your order will get to you.
Auto GDP also known as Auto Grandaddy Purps, is a faster version of the legendary GDP strain. Although just as potent, the stone of Auto GDP is more balanced.
THC levels of this auto have been recorded up to 21%. Resin production is extremely high and later in flowering, buds are absolutely coated with THC trichomes.
This variety offers excellent medicinal qualities; the high THC and CBD levels are particularly beneficial for the treatment of chronic pain relief and insomnia.
It is a classic indica, starting off heady with a warm body buzz, followed by a strong and deeply relaxing body stone. You won't get as much couch lock with this strain as you would with the original photoperiod version. This is a huge benefit for those who don't want to feel completely out of control.
The smoke is something special offering a delicate sweet grape flavor, making it a definite must try strain for the cannabis connoisseur. This potent indica dominant strain stays short (60-100cm) and compact, developing dense, rock hard buds with the trademark deep rich purple throughout. The Auto GDP strain is therefore perfect for small spaces like balconies and limited space indoors.
It's also very easy to manage and perfect for beginners who want a taste of these world-famous genetics. The Auto GDP strainis fast as you would expect of an autoflowering strain with a flowering time of 8 weeks. However, leaving it another 2 weeks will maximize the THC potential.
Although this strain is short and compact, it provides a pretty impressive yield of 200g/300g/m2. Outdoor growers can expect a bit more than 300g/m2 where autos can reach their full harvest potential. The good news is outdoors harvests are ready in early to mid-September.
A fast, potent, autoflowering purple strain, Auto GDP is a must try!
| | | |
| --- | --- | --- |
| | THC CONTENT | 19%-22% |
| | FLOWERING TIME | 8-10 WEEKS |
| | TYPE / OUTDOOR | INDOOR/OUTDOOR |
| | OUTDOOR HARVEST | JULY+SEPTEMBER |
| | PLANT HEIGHT | SHORT 60cm-100cm |
| | YIELD | 200-300g/sm |
Tasting Notes
By crossing Granddaddy Purp with autoflowering genetics, maintaining the taste and effects were critical. The sweet spices come through in your nostrils and at the front of your mouth on the inhale, while a more herbal almost minty flavors can be tasted on the exhale. The stone of Auto GDP strain is not overwhelming but very satisfying. Mainly felt throughout the extremities as well as keeping an alert head buzz, which allows for normal function to be maintained whilst smoking.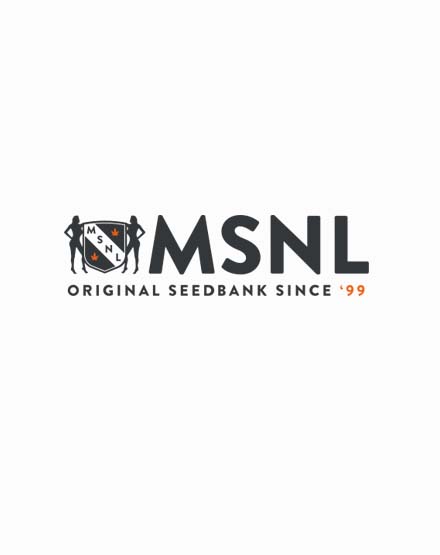 Reviews
"Huge plants"


Review by samuel

I just harvested two of these and so far I'm pretty happy with it one gave us 7 oz 1 gave us 6 oz. One has much denser buds than the other one but this could be Grower error too. I can't wait to get it made into hash and into the Press it was very purple.

(Posted on 11/04/2020)

"Great"


Review by ND

Out of 5 seeds, one turned a beautiful dark purple shade, the 4 others had some purple shades late show up in the leaves. 1/5 made turning made it worth it. Pretty big yield as well

(Posted on 09/04/2020)

"Heavy producer "


Review by Luke

This stain is very temperature forgiving once rooted I had a power outage in winter. Power was out for days and this and blue dream were only healthy survivors.

(Posted on 19/12/2019)

"So far so good. Healthy looking plant."


Review by Eliezer

Planted 8/31/19 and am very impressed. Harvest is coming very soon. Still new to this but I can say GDP does not need your help. Don't plant autos directly into the grow medium. The only plant I have fried was the one that didn't get to establish roots in a peet pellet. If you germinate in seedlings soil it might help. Just my observation.

(Posted on 19/11/2019)

"Dope strain!!"


Review by Cameron

I ordered 5 seeds only 1 made it but it turned out great .

(Posted on 07/11/2019)

"unbelievable "


Review by Cory

i germinated 5 of them and got 1/2 oz off each one the taste is crazy like berry's literally THIS STRAIN IS A MUST.

(Posted on 31/10/2019)

"Great Growth"


Review by Green Thumb West

Awesome delivery process. I will continue ordering as US delivery legitimately takes less than a week!

Plant growth is rigorous, healthy, and it responds extremely well to LST around day 14-18.


(Posted on 21/08/2019)

"My favorite "


Review by Adam

GDP is my favorite strain you guys have entered the contest hoping to win .

(Posted on 11/08/2019)

"Awesome "


Review by Jared

The strain grew awesome but still not purple at all. How to make them get purple

(Posted on 19/07/2019)

"Seed to vape - a fantastic strain"


Review by Paul

Soil under LEDs in a grow tent. Germinated quickly, and then took off through vegetation into flower. The flowers frosted up and smelling delightful. What a great strain. I will buy again; I will also try the photoperiod version and hopefully the one negative comment will be overcome - the yield. This auto GDP was a small yield but the quality is fantastic.

(Posted on 09/07/2017)

"ALL FIVE SEEDS WERE BAD"


Review by DJ

Tried growing this strain 5 different times with no luck at all. Three didn't come up at all, and the other two were stringy with deformed leaves that eventually died after a month. Never turned purple. I haven't had any problems with any other strain from here. Carmelicious is still my favorite.

(Posted on 15/06/2017)

"One of the better indicas"


Review by Sativa Seeker

To be honest, I'm not huge on indicas. I'm strictly sativas. But when a friend offered this to me to try, I have to admit it wasn't too bad. Only 4 stars cuz I'm still loyal to sativas, but one of the better indies fer sure.

(Posted on 29/05/2017)

"No better indica"


Review by Jackson

There is no better indica on the market as of yet. Super relaxing, great for nighttime use.

(Posted on 19/05/2017)

"Wow, pricey"


Review by Broke Smoker

GDP is undoutedly a classic strain, but 5 seeds for that price? Sounds a little cha-ching to me but I hvae to admit, I don't grow I just smoke.

(Posted on 05/05/2017)

"Just give me purple"


Review by Purple Punk

I love purple weed. I don't care what it's called, I don't care what the content is. Just give me purple already!

(Posted on 22/04/2017)

"Nice germination"


Review by Ace

Just started my seeds and 4 of them germinated. Thanks MSNL!

(Posted on 31/03/2017)

"Really good"


Review by Ryan

Looks purple and tastes like purple - grapes that is. Really nice and I found it was just a nice happy high. Not too sleepy, not too out of control.

(Posted on 13/03/2017)

"Go slow"


Review by Crazy Creeper

Just tried this for the first time. It really does smell and taste sweet like berries. GDP struck me as a creeper strain. I didn't realize how high I was until I tried to actually do things. I totally lost track of my phone for about a half hour.

(Posted on 04/03/2017)

"Wish I could give more stars!"


Review by Markus

I love autos and I love GDP, so what's there not to love? Nothing!

(Posted on 27/01/2017)

"THE PERFECT STRAIN"


Review by steve

This was my first grow with ordered seed and also first indoor grow, needless to say lots of room for error but not to worry these gals are idiot proof... and the high is fantastic... this your classic high, happy, hungry, horny and sleepy and also fantastic pain reliever.... these ladies will always be somewhere in my grow!!!! room.

(Posted on 08/10/2016)

"Get ready to eat!"


Review by Taylor

Got crazy munchies with this strain, but the high was so good it lasted for a couple of hours. May be an indica, but won't leave you useless.

(Posted on 03/10/2016)

"Best auto"


Review by Travis

Tried this auto version and I was very surprised it was a beautiful plant that was just as nice as the reg version a deff must try for someone who hasn't experienced GDP yet!! Awesome

(Posted on 28/08/2016)

"Tight buds"


Review by Stoner

GDP gives you some really tight buds that break up nice, and when they do you get that great face flush of smell that can only come from GDP. A true beauty toke.

(Posted on 26/08/2016)

"One of the best strains ever"


Review by Jetson

Sour D and GDP are my two favorite strains - maybe I just love acronyms! Seriously though this is some great weed and will leave you flyin.

(Posted on 26/08/2016)

"purple weed is the best weed!"


Review by PurplePanda

GDP is always a great smoke, and I can never quite get over the colour. Bright purple buds that will never change and that don't need any extra special curing or anything to get that vibrant look. Love the GDP!!

(Posted on 26/08/2016)

"Grow these seeds exactly"


Review by Alec

You can't go wrong with these seeds. You start off with a great strain, and then use autos that are crazy easy to grow and all girls, so you don't need to constantly monitor and move them around. Grow these seeds exactly!

(Posted on 26/08/2016)

"Way to expensive in Cali"


Review by GDP Grandaddy

I do love GDP weed, but out here in South Cali it's just way too expensive. $15 for a bud barely bigger than my fingertip. Might try growing my own, I'm getting to kind of missing it.

(Posted on 26/08/2016)

"GDP"


Review by Dancingtree

You sent me 2 free seeds. One died, the other grew beautifully. Would love to show a photo. It was a magnificent plant with beautiful buds.

(Posted on 19/08/2016)

"GDP AUTO "


Review by mark

These plants were AWESOME ! I bought 10 seeds . Every one popped and grew really great . They grew incredibly fast and I got Great yield of super tasting purple buds with an excellent high ! I will be buying these seeds again and again . I loved them !

(Posted on 30/07/2016)

"Great Strain"


Review by Ed

Love this strain. Produces well and love the purps

(Posted on 22/07/2016)

"Mad grow!"


Review by Caleb

Thought I'd be most impressed with the natural purple color of this plant, but it grew so quickly! For those who want to turn crops over quickly, this is the strain to buy.

(Posted on 21/07/2016)

"Beautiful purple buds, tastes/smells like hash"


Review by Brittany

AGP was full of surprises! First the color of the buds, then when I lit my joint it smelled and tasted so much like hash - nice! After smoking, I laughed and laughed and laughed :)

(Posted on 06/07/2016)

"Stupendous"


Review by Zachary

Very Good buzz, The purple color definitely gave me a lot of bragging rights with my clan

(Posted on 07/06/2016)

"The Perfect High!"


Review by Nicole

Well rounded high. I laughed a lot. It provoked creative and in-depth thinking. It was calming all over as if I had smoked a Xanax. It is awesome. My new favorite

(Posted on 09/10/2015)

"Got to be the best auto available "


Review by DAN

I stand by my comments, best auto i've ran with!

(Posted on 31/03/2015)
Show all reviews