×
COVID-19 Corona Virus - We are monitoring the situation as closely as possible but it is changing daily. We are currently still able to process orders and ship them as normal, however as different postal services around the world adopt different restrictions we are experiencing delays in items arriving outside the EU. Please be patient, your order will get to you.
The purpose behind creating Big Bud was to produce a plant with maximum yields. Big Bud has a subtle Skunk taste with a long lasting high. Big Bud feminized has been further stabilized to improve consistency and yield.
| | | |
| --- | --- | --- |
| | THC CONTENT | 15%-18% |
| | FLOWERING TIME | 8-10 WEEKS |
| | TYPE / OUTDOOR | INDOOR/OUTDOOR |
| | OUTDOOR HARVEST | LATE SEPTEMBER |
| | PLANT HEIGHT | MEDIUM 100cm-180cm |
| | YIELD | >600 g/m2 |
Tasting Notes
Subtle Skunk taste with musky undertones. Earthy aroma that is faintly reminiscent of wild mushrooms and the forest floor in fall. The taste develops into a slightly sweeter more lime citrus flavour after repeated use. Not an incredibly strong weed, it will still pack a pleasing punch without totally giving you the KO.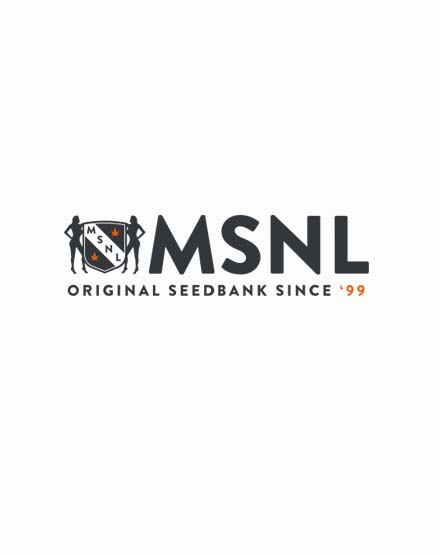 Reviews
"Just came in mail"


Review by Jordan

Got all seeds in mail very discreet shipping will be buying again real soon

(Posted on 25/07/2020)

"Bigbud"


Review by Scott

Grew outdoor Australia,got 25 oz of good looking bud , no complaints grew to a great size as name suggests ,


(Posted on 30/10/2019)

"Not very strong"


Review by Kate

Agree with many of the other reviews. Good for growers, bad for smokers.

(Posted on 22/04/2017)

"Glad I only bought a bag"


Review by Big Burn

I'm glad I only bought a bag and didn't spend my time and effort growing this thing. I don't know how the other reviewers found it to be so strong. I don't even think it got me high!

(Posted on 13/03/2017)

"Impressive buds!"


Review by Lilly

I have to admit that while I've had better highs, it'll do for the huge buds this one gives you. Friends were impressed, and I had to hide just how impressed I still was!

(Posted on 27/01/2017)

"It will put you to sleep"


Review by Smith

For me, I use this strain as only a medicinal one. It WILL put you to sleep, and it won't take very long to do it.

(Posted on 03/10/2016)

"Great taste"


Review by Pat

The taste is really nice, kinda fruity but also with some spices mixed in. I think this was a Cup winner if I'm not wrong, and it's not hard to see why.

(Posted on 08/09/2016)

"Really mild, love it"


Review by Cyndi

The buzz will not completely knock you out, but it's still very relaxing. I love it, cuz I can toke all day long without turning into someone completely useless.

(Posted on 08/09/2016)

"Inexplicable smell and flavor"


Review by Mild Maggie

I'd smoke this stuff just for the smell and flavor of it, which I can't really describe. Kind of earthy, but citrusy too. Gotta say, some impressive buds right there though.

(Posted on 08/09/2016)

"Huge plants, huge yields"


Review by Happy Grower

I don't know why anyone would grow anything other than big bud. It's massive, and matures pretty quick. Plus that smoke? Come on! You can't beat it!

(Posted on 08/09/2016)

"anyone else get a headache?"


Review by Headbanger

Big bud gives me a headache, I don't know why, but other strains have had this effect on me before too. Not all, but some. It's too bad, because this is a high you can't beat.

(Posted on 08/09/2016)

"Impressive buds, minimal munchies"


Review by Todd

The sheer size of these buds will impress any toker. I also loved the fact that I didn't get a lot of munchies after hitting the bong.

(Posted on 06/07/2016)

"Bug bud"


Review by Diante

My favorite right. Own love growing bug bud great smoke taste great huge buds

(Posted on 08/03/2016)

"wow"


Review by hauts

it should b called monster bud because that's what it is very nice taste and pretty smelly massive buds one of my favorites.

(Posted on 23/11/2015)

"Big Big Bud"


Review by David

I grow in western Colorado and big bud has been an excellent strain, I have grown outdoors and in a covered green house.....this year had a yield of 2ibs 7 ounces just buds, excellent flavor and high.......I have had great results with all the strains I have bought over they years from MSNL. Great company to deal with great rates, and excellent plants....Thanks MSNL.

(Posted on 20/11/2015)

"BIG Bud Big on taste "


Review by Doug

Very happy best on the market .will be buying again .

(Posted on 02/10/2015)

"Big Bud...Big Love"


Review by Laura

been looking for a long lasting stone and I've finally found it, definitely in my top 3 strains!

(Posted on 06/08/2015)
Show all reviews
Big Bud Feminized Seeds Video
Check out this video to learn more about Big Bud strain