×
COVID-19 Corona Virus - We are monitoring the situation as closely as possible but it is changing daily. We are currently still able to process orders and ship them as normal, however as different postal services around the world adopt different restrictions we are experiencing delays in items arriving outside the EU. Please be patient, your order will get to you.
This combination of the world's finest strain makes Black Domino a high yielding, fast finishing plant. Add the rich, spicy smoke and heavy body stone and you're onto a real winner! Ideal for indoor/sea of green growing, Black Domino exhibits broad leaves and dense peppery buds that are dripping with resin. A good option for growers of all experience, Black Domino is a must try!
| | | |
| --- | --- | --- |
| | THC CONTENT | 19%-22% |
| | FLOWERING TIME | 8-10 WEEKS |
| | TYPE / OUTDOOR | INDOOR/OUTDOOR |
| | OUTDOOR HARVEST | LATE SEPTEMBER |
| | PLANT HEIGHT | MEDIUM 100cm-180cm |
| | YIELD | 400-500 g/m2 |
Tasting Notes
We believe that Black Domino is one of the undiscovered secrets of our range. Almost 100% Indica it grows big and strong with a taste and stone to match. The taste is very intense spicy skunk mix, which can sometimes have an acrid almost chemically flavour. As for the stone, it is a real knock out strain in every way. The initial hit is a real hammer blow and every pull afterwards keeps on pushing you back down in to the couch. Clear you day when you start because there is no way you are getting anything done after.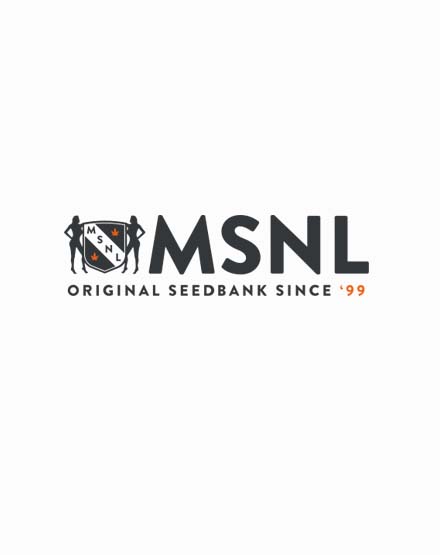 Reviews
"cant wait"


Review by Bum

cant wait to grow this strain its the next one going in my room

(Posted on 17/02/2020)

"Fantastic structure, huge dense buds, grab your remote and plan to spend time on the couch"


Review by DAVID

Great strain. Very forgiving, strong finish!

(Posted on 05/12/2019)

"Finally Harvested"


Review by Jeremy

Super dense super strong super amazing. MSNL along with Blk Domino you cannot go wrong!!!!

(Posted on 20/11/2019)

"Totally Awesome"


Review by 4rust

Got three of this strain for free with an order of femed auto seeds. sprouted two and planted seedlings outside. survived two late freezes. watered on drip irrigation with sporadic fertilizing. They ended up 5 to 6 feet tall, 5' round ball with pounds of YUGE sticky beautiful buds. (voted #1 by all grasshoppers in the county and took the beating.) Definitely keeping the line going by clone.

(Posted on 03/10/2019)

"Beautiful plants for sure"


Review by Dewayne

I received 3 for free on a order I made and all 3 germinated and are now in their 8th week of flowering. I topped them several times and each plant are nearly 5 feet tall with multiple colas and each cola is covered in buds. Definitely a strong yielding plant. I've smoked this strain before a couple of years back and loved it. It will definitely help with insomnia. I'm very pleased.

(Posted on 23/08/2019)

"Best seedbank period"


Review by Jeremy

I ordered Black Domino b/c I have been looking for it since the first time I smoked it 15 years ago. When I saw Black Domino on MSNL it was a done deal. MSNL being the best they don't only offer a super hard to find strain, they go above and beyond by selling The Dark Destroyer BOGO (Bye one get one free) on top of the free Blue Dream And Critical seeds for the purchase. No one can touch you guys.
Jeremy
P.S.
Planted 15 beans all together from MSNL 100% Germination Rate!!
J

(Posted on 09/08/2019)

"great"


Review by daniel

3 of 3 free seeds poped

(Posted on 23/03/2019)

"Will make you fall asl...."


Review by Stella

Be careful. This is a crazy stone that will quickly have you snorin........

(Posted on 24/02/2017)

"Deep couch stone"


Review by Kim

You know when you see purple you're gonna be in for some serious couch lock, and this strain is no different. Great stone, good flavor.

(Posted on 03/10/2016)

"Black as night"


Review by Smokeytad

First time doing this strain and I wasn't disappointed! Very potent Stone and very spicy taste and smell love how it's so black going to clone and keep her going cuz she's amazing!!!

(Posted on 31/08/2016)

"Black, or purple?"


Review by Bobby

The leaves were kind of a purplish color that was so deep it really did make the leaves look black. The taste is unique, unlike any other strain I've ever tried. A bit spicy, but very smooth.

(Posted on 11/08/2016)

"Very underated strain"


Review by Megachix

I got some of these on a whim last year and when they arrived i struggled to find much online about them. I am really glad i persevered as this has been one of my best purchases for years.

(Posted on 17/04/2015)
Show all reviews