×
COVID-19 Corona Virus - We are monitoring the situation as closely as possible but it is changing daily. We are currently still able to process orders and ship them as normal, however as different postal services around the world adopt different restrictions we are experiencing delays in items arriving outside the EU. Please be patient, your order will get to you.
The plant is mostly Indica and produces heavy buds with a shiny blue shade. Blue Mystic produces a smooth, fruity berry flavour. With the added bonus of having a fairly low smell level in the grow process.
| | | |
| --- | --- | --- |
| | THC CONTENT | 10%-14% |
| | FLOWERING TIME | 8-10 WEEKS |
| | TYPE / OUTDOOR | INDOOR/OUTDOOR |
| | OUTDOOR HARVEST | LATE SEPTEMBER |
| | PLANT HEIGHT | MEDIUM 100cm-180cm |
| | YIELD | 300-400g/m2 |
Tasting Notes
A great all-round strain that can be adapted in its flowering stages to develop the finer nuances of flavour and stone. If harvested early the fruity, berry flavours remain strong and the high is lighter and more cerebral. Given an extra couple of weeks (up to 10 weeks) in flowering, the fruity flavour will decline a little but the yield and stone develop to give a much deeper couch lock stone you cant escape.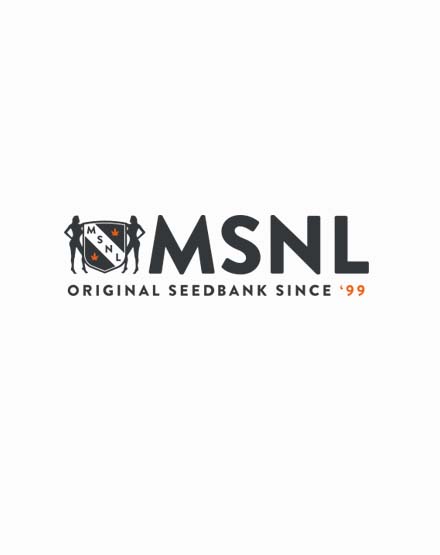 Reviews
"Blueberry goodness"


Review by BK

Got two females going outside in South Africa, vegged them for about 6 weeks indoors and then moved them outdoors to flower about 4 weeks ago. Both ladies are going strong, they stretched a good 20-30cm each since being outdoors. Whispy buds at 3 weeks but starting to put on decent density and trichs. A very definite Blueberry influence is very easy to see and smell. This is going to be one amazing smoke. Well done MSNL!

(Posted on 25/12/2019)

"So easy!"


Review by Ember

So easy to grow, even though I was using SCROG for the very first time. She was beautiful, and not very high maintenance.

(Posted on 20/02/2017)

"Really similar to Northern lights"


Review by Georgie

I find Blue Mystic to be very much like Northern Lights, which is one of the most legendary strains you'll ever smoke. Luv both of them.

(Posted on 19/09/2016)

"Good strain low smell"


Review by Smokeytad

Awesome for the low key growers not a very strong smell during the growth but a very good stone all around nice structure to the plant love the blue color

(Posted on 02/09/2016)

"Surprisingly awesome"


Review by Blake

Blueberry's one of my go-to strains so I thought I'd be disappointed with any cross that diminished it (even just a lil bit). Surprisingly, I loved it and even though the Blueberry taste wasn't as full-face, the smell and taste were still really great.

(Posted on 25/07/2016)

"Nice color and smell."


Review by Hector

Not bad for a first choice. Grew a bit weird but was still able to produce a decent amount of seeds from breeding.

(Posted on 02/03/2016)
Show all reviews