×
COVID-19 Corona Virus - We are monitoring the situation as closely as possible but it is changing daily. We are currently still able to process orders and ship them as normal, however as different postal services around the world adopt different restrictions we are experiencing delays in items arriving outside the EU. Please be patient, your order will get to you.
We all love OG Kush and everybody loves Blueberries, so our master breeders set to work creating this heavenly combination and Blue OG was born. Carrying all the flavour and power of both parents into an easy to manage compact package Blue OG is a real winner. One of the most noticeable and highly appealing traits of Blue OG is the sheer quantity of resin that completely covers this amazing strain. Trichomes blanket the buds and upper leaves, often spreading down on to some of the shade leaves making the whole plant one great big sticky treat. This means that if you are looking for a hash/oil producing plant then look no further as even the copious amounts of resin that collects on the scissors during harvest is of a quantity to be reckoned with.
The stone is a beautiful Indica dominant body buzz, with a reasonably active cerebral initial wave that mellows out as the body hit takes hold. In the early stages of vegetation the smell from the plant is minimal, helping maintain its more stealth nature. But, as soon as it starts to develop flowers she will quickly begin to pump out that classic Kush spicy skunk aroma. Because of the Blue Moonshine/Blueberry lineage the taste is exactly what you would expect; however by adding OG into the mix, it is really boosted with a sweet cinnamon spiciness.
Staying low and very bushy with extremely close intermodal spacing, Blue OG is perfect where space is at a premium or growers want to keep a low profile. Despite this, the plant does have a tendency to develop a large thick central cola, which can add some height to the final plant. The leaves are a mix between the classic short fat Indica shape and the more slender sativa variety. With a low growth pattern, short flowering time of less than 9 weeks and more resin than you can imagine, Blue OG should be on every growers bucket list, especially if oils or wax are you method of choice.
| | | |
| --- | --- | --- |
| | THC CONTENT | 18-20% |
| | FLOWERING TIME | < 8-10 WEEKS |
| | TYPE / OUTDOOR | INDOOR/OUTDOOR |
| | OUTDOOR HARVEST | LATE SEPTEMBER |
| | PLANT HEIGHT | MEDIUM 100cm-150cm |
| | YIELD | 400 - 500g/m2 |
Tasting Notes
Sweet Blueberries and spiced cinnamon make this one delicious treat of a strain. The Initial skunky overtones are quickly replaced with that classic Kush spice taste. These then mellow into a succulent soft fruit and berry exhale - pure heaven!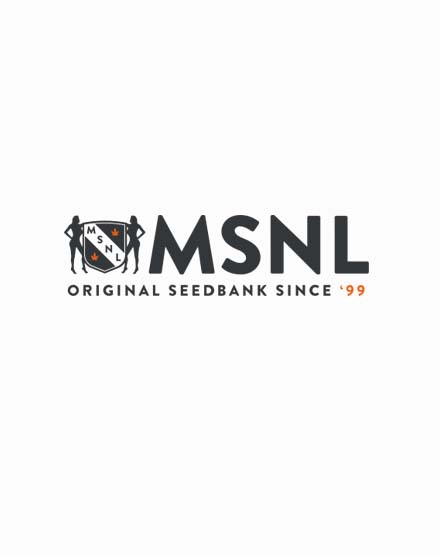 Reviews
"Funky Harvest"


Review by Jeremy

Nice classic growth structure. Frosty funky final nugz. They smelled of sour blueberry of course and diesel locker room funk. Great stoney introspective high, I love it!! Another amazing strain by MSNL!! Thanks Guys!!

(Posted on 27/06/2020)

"Almost Ready To Flower"


Review by Jeremy

Blue OG is another home run for MSNL. Germinated 2 both popped, they are only 4 weeks old and I could put into flower already. Both are about 18 inches and branches and bud sites are everywhere. MSNL ROCKS!!!

(Posted on 01/02/2020)

"Wow, great job!"


Review by Cedella

Wow. I'm so glad I found this strain. It's amazing. Who thought to put these two together?

(Posted on 31/03/2017)
Show all reviews
Blue OG Feminized Seeds Video
Check out this video to learn more about Blue OG strain