×
COVID-19 Corona Virus - We are monitoring the situation as closely as possible but it is changing daily. We are currently still able to process orders and ship them as normal, however as different postal services around the world adopt different restrictions we are experiencing delays in items arriving outside the EU. Please be patient, your order will get to you.
With the Cannatonic strain it is all about the effects. The low levels of THC and very high levels of CBD mean that this strain will not get you "high" in the traditional sense. This means it's excellent for use as medication without having to combat the more psychoactive effects that most marijuana has. Used widely as a pain killer, it is reported to be particularly useful for muscle and joint pains. It has grown very popular as a method to treat certain stress or anxiety related disorders, PTSD and nerve conditions.
A hybrid blend of Indica and Sativa it grows like a normal Indica dominant hybrid with a medium height stature and wider closely packed leaves. Reaching around 5'-6' ft indoor it is easily manageable in all grow environments. It will respond well in SOG and SCROG setups and if space is limited it can be manipulated using LST (low stress training) easily.
Cannatonic is particularly good when it is made in to waxes or mixed with cannabutter, it is the perfect strain to use for making rick simpson oil.
This multi cup winning strain has proven a revelation in cannabis medicine and is a genuine help to many people worldwide. If you are in need of a High CBD strain then cannatonic is here!
| | | |
| --- | --- | --- |
| | THC CONTENT | <8% |
| | FLOWERING TIME | 8-10 WEEKS |
| | TYPE / OUTDOOR | INDOOR/OUTDOOR |
| | OUTDOOR HARVEST | EARLY OCTOBER |
| | PLANT HEIGHT | MEDIUM 100cm-180cm |
| | YIELD | 300-400 g/m2 |
Tasting Notes
A good drying and curing process, will create a smooth and balanced flavour and avoid any potential harshness, especially if taken in a bong or pipe. The taste is earthy with a mix of pine and some slightly skunky undertones. The main reason this has risen to become such a popular strain is the effects. Excellent to relax with and relieve aches and pains, it does not get you high or stone unless eaten in larger quantities. It can have some sleep inducing effects but these are easily manageable and it does not make you feel especially drowsy, just like you have unwound after a long day.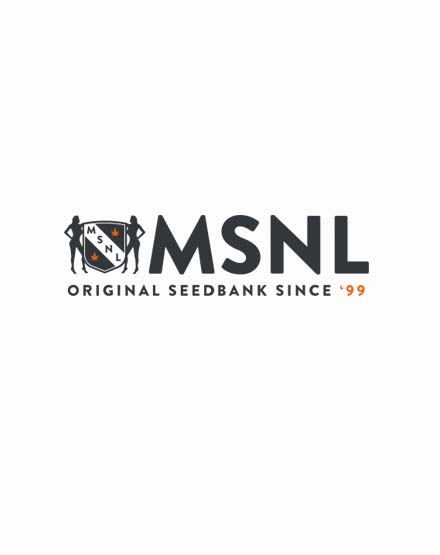 Reviews
"Love this Strain"


Review by Rosa

Don't let the high CBD fool you. This strain still gives you a nice high. I use it for stress, Depression, and Autism. A nice relaxing mellow feeling. Makes me feel calm and happy. Not harsh at all and gives you a good yield. Had a few mite problems at the end of my grow but not as bad as others.

(Posted on 16/05/2020)

"My favorite Smoke"


Review by Robert

When I first purchased I thought it would be a nice change, This is my favorite strain (56 yr old disabled) but the surprise was that it is also the favorite of most everyone I''ve shared it with. Smooth, relaxing, calming.
Find the right pheno and life is good.

(Posted on 14/01/2020)

"best medicine ever"


Review by david

40 yr smoker saying "this is the best medicine every!" i have Parkinson, degenerative disc disease, O arthritis and several movement disorders. this is my go medicine. just ordered 20 more seeds so i can spread the " love " at harvest next fall. thanks Msnl for the great product and service. this yr will make the 4th yr. for Catatonic for me.

(Posted on 19/01/2019)

"Great high CBD content"


Review by Michelle

I'm always looking for strains with higher CBD contents, and this is one of the best by far!

(Posted on 05/02/2017)

"Great for PTSD"


Review by Smokeytad

I suffer from PTSD and this high CBD strain is great for taking the horrible feelings and pains away associated with PTSD! If you suffer from depression or PTSD I high recommend this strain it's great for relief!!!

(Posted on 31/08/2016)

"Best for depression"


Review by Travis

Love this strain works great for my depression takes all the pain and feelings away associated with depression!! Great strain with high CBD awesome!

(Posted on 28/08/2016)

"Calms me right down"


Review by Ashely

I had been dealing with anti-depressants for years and while cannabis had been recommended, I didn't really want to get high. Finally, after barely fighting off a bad panic attack, tried Cannatonic and realized I've been high all these years! So much more effective than taking pills, and I was super calm but not spacey or giggly. I love this strain. I only wish I had tried it sooner.

(Posted on 21/07/2016)

"Great Strain"


Review by canna

This is a great strain. Great for SOG in my opinion, which I wish I had known. To my surprise, they all finished within 56 days (some were done by day 50). The odor is similar to a kush variety and it puts out really dense flowers. The only issue that I was concerned with was that they couldn't handle nutrients too well, so you should tread carefully with your feeding regimen. Overall, an excellent strain that's definitely in my top 8 list. MSNL rarely disappoints and I was more than happy with this strain. Will definitely get again and keep now.

(Posted on 14/12/2015)

"Awesome strain"


Review by ben

This is a great strain, purchased it last year and I'm back for more, very high levels of cbd which for my medical needs is perfect. The plants are easy to care for and service is great from msnl. Great stealth guys

(Posted on 05/11/2015)

"Excellent medicinal strain"


Review by CBDdude

High class medicinal strain. Really helped with my anxiety and pain problems. Comes recommended

(Posted on 22/07/2015)
Show all reviews
Cannatonic Feminized Seeds Video
Check out this video to learn more about Cannatonic strain