×
COVID-19 Corona Virus - We are monitoring the situation as closely as possible but it is changing daily. We are currently still able to process orders and ship them as normal, however as different postal services around the world adopt different restrictions we are experiencing delays in items arriving outside the EU. Please be patient, your order will get to you.
The flavour of Caramelicious is undeniably one of sweet caramel and toffee and is an absolute must for lovers of hard hitting sweet tasting strains. A popular choice with both novice and commercial growers, Caramelicious is a very easy strain to grow with excellent harvests in the 600g/m2 area. It thrives indoors but also does well in cold and dry conditions showing its hardy and versatile characteristics. This bushy plant will grow to a short-medium height and gets very bushy producing plentiful amounts of dense buds from every internodal point as well as a large single top cola with tinges of purple and red. As expected, the smoke is sweet and tasty and almost desert like (think banoffee pie). The stone is deep body with a hint of the cerebral. THC and CBD are both very high combining to make an ideal contender for medicinal users who have relaxation in mind.
| | | |
| --- | --- | --- |
| | THC CONTENT | 15%-18% |
| | FLOWERING TIME | 8-10 WEEKS |
| | TYPE / OUTDOOR | INDOOR/OUTDOOR |
| | OUTDOOR HARVEST | LATE SEPTEMBER |
| | PLANT HEIGHT | MEDIUM 100cm-180cm |
| | YIELD | 400-500 g/m2 |
Tasting Notes
As you would expect from the name this is a very sweet and delicious tasting strain. The initial aroma is a blend of slightly more floral or herb notes, still maintaining a sweet background. As soon as it is tatested though, the sweet taste really comes through into its own. This is coupled with a more ripe berry after-taste that creates a very pleasant all round smoking experience. The high is crisp and clear, very social, whilst still having a enough of a body buzz to stop it from becoming a solely spiralling cerebral affair.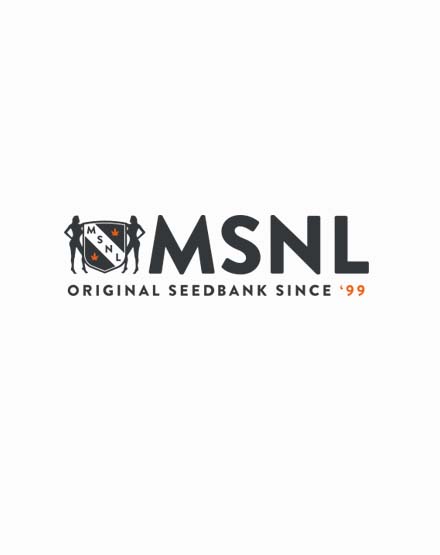 Reviews
"will grow again"


Review by Ed the head

Chopped them down at 12 weeks. I think I burned them little at end. Not a lot of taste or smell. Good in your head high. End up with 26 oz's. Over 6 oz off the big girl. Easy to clean. They didn't eat much, then really slowed down at end. But they kept packing on the bud, all red hairs at the end. I had to back the light down to 50%. I'll grow this again, easy grow. Ended up at 39" tall finishes fast. I've got 10 Cindy 99 going now.

(Posted on 09/07/2020)

"Delicious "


Review by vlad

Beautiful plants! Red, purple, blue, black and pink. Massive yielders! Sweet smelling, almost sickly sweet. My favorite smelled exactly like grape snowcone syrup! A smooth candy like taste and a strong body buzz. These was freebies, will absolutely order more.

(Posted on 24/06/2020)

"Great Start"


Review by Ed the Head

I started 10 (rapid rooters) all germinated, and rooted in 5 days. Moved to buckets (RDWC) and 9 found the water in a week, one (runt) took 2 weeks. Topped them all, then at 4 weeks turn back light. Big heavy stems and fast grower. Not as bushy as master kush.
Be back in about 70 days with the good news. 4 stars for now.

(Posted on 24/04/2020)

"Marijuana Engineer"


Review by Mark

Growing this right now! Pls check out my grows. I am growing 3 of these, absolute beasts! https://growdiaries.com/grower/marijuanaengineer

(Posted on 31/08/2017)

"Real nice for hash"


Review by Declan

It's dripping with resin, which makes it a perfect match for making hash. Makes beautiful beautiful stuff.

(Posted on 24/02/2017)

"Gets rid of my anxiety and insomnia"


Review by Maggie

I suspect that caramelicious has a high cbd content, because it works really well for my insomnia & anxiety. it really calms me down. not to mention that that is truly a delicious taste!

(Posted on 14/10/2016)

"Smells and tastes amazing"


Review by Chris

Large yeild, large tops/ colas. Grew strong with tons of nutes, very resin and sappy. Oozed when trimmed has a amazing smell, the taste goes hand and hand. Makes my mouth water. It's defiantly worth buying.

(Posted on 05/04/2016)

"Really Good Bud"


Review by Jimmy

Very Sweet Smoke and Very good High, one of my favorite strains. If you have never tried this strain, you are doing yourself an injustice. It is really good and I get a lot of comlements on it. Jimmy

(Posted on 24/11/2015)

"super tasty"


Review by Geoff

-

(Posted on 29/06/2015)
Show all reviews