×
COVID-19 Corona Virus - We are monitoring the situation as closely as possible but it is changing daily. We are currently still able to process orders and ship them as normal, however as different postal services around the world adopt different restrictions we are experiencing delays in items arriving outside the EU. Please be patient, your order will get to you.
We crossed the original Northern Lights#5 x Haze (Sensi) , with the Legendary medical strain Juanita La Lagrimosa enhancing the THC levels slightly, lifting the buzz and creating something truly special for medical and recreational users alike.
THC Levels are between 4-5% and CBD levels are around 10% making CBD Queen perfect for those looking to produce high CBD extracts and oils. As it has a higher level of THC, the effects will still produce a psychoactive reaction although it will be well balanced and not overly strong
CBD Queen maintains the Sativa dominance from the Haze lineage meaning that the plant grows taller than average, it will however respond very well to LST if light can penetrate deep in to the plant structure.
Despite this strain more commonly being used to create extracts or to be used as an ingredient, the smoke is pleasant and easy on the tatsebuds. The Sativa characteristics once again come through in the slightly spicy cinnamon flavours.
Anyone who wants to produce high CBD% concentrates and extracts, yet still feel some of the more traditional effects of THC, will love this well balanced highly effective strain.
| | | |
| --- | --- | --- |
| | THC CONTENT | 5% |
| | FLOWERING TIME | < 8-10 WEEKS |
| | TYPE / OUTDOOR | INDOOR/OUTDOOR |
| | OUTDOOR HARVEST | Early October |
| | PLANT HEIGHT | MEDIUM 100cm-180cm |
| | YIELD | 400 - 500g/m2 |
Tasting Notes
There are two known phenos that consistently appear with CBD Queen, because of the mix of so many outstanding genetic lines. Despite this, the initial aroma that comes from the plants during veg is a classic spicy skunk that many hybrids display. As the plant moves in to flowering, more complex terpenes develop creating a wide range of smells to assault the senses. After harvest and a good cure these really begin to kick in, so initial aromas can range from citrus and spice right through to more metallic undertones and even cat piss!
A great strain to use for oils and extracts it is also an excellent strain to use as an ingredient in cooking. As this is a 2:1 THC to CBD strain there is not a traditional high, but more a sense of general wellbeing and happiness that also spreads in to joints and muscles as pain and other ailments melt away in a pleasing purple fog.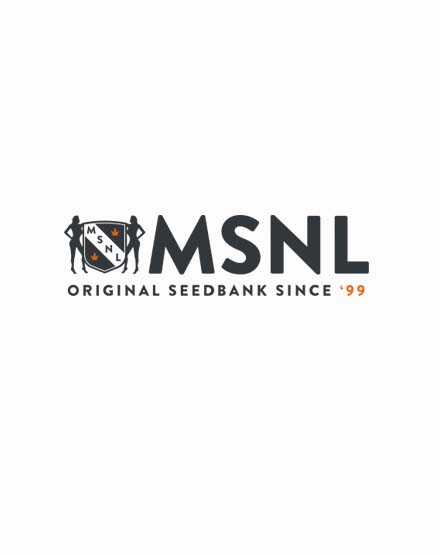 Reviews
"Beautiful!"


Review by Graham

Just took some early buds off my plant when pruning and after a week cure, I have to say it's very nice. Mine has a sweet alpine citrus spiciness that is very pleasant. The high is obviously very sativa being an early crop but I have to say it's not a hectic sativa high because of the CBD. Just felt great vaping this!

(Posted on 04/03/2020)

"Great"


Review by Adam

Great CBD producer

(Posted on 07/01/2020)

"'Just what the Doctor ordered.'"


Review by Daniel

Nice ,even stone. Not overpowering, perfect for relaxing in the evening before bedtime. Fantastic smell and loaded with resin. This strain is my new favorite.

(Posted on 12/04/2019)

"Great Grow"


Review by Gregory

I like the strain. It's a good calming but not so much psychedelic. I can still chill and work at the same time. It is exactly what it says it is!

(Posted on 09/03/2019)

"medical marvel 2"


Review by Donna Marie

I grew this strain initially for my dog. I made most of it into a paste. It has been a God send for my dog. She now runs to the door for walk time. I honestly thought she was deaf she just didn't want to move anymore. All the Rxs from the vet just made her puke. I did save choice buds, to vape. It is a mellow high, relaxing but not brain dead.

(Posted on 25/01/2019)

"Medical Marvel"


Review by Tiny Tim

I've tried other medical strains and while they work for my stress, they don't really give me that stoned high. With this I get both, something I didn't think was possible with CBD heavy strains.

(Posted on 11/08/2016)

"Oils and edibles are the best with this strain"


Review by Oil Rigger

I saved half of my crop for smoking and half of it for making oils and edibles and everything turned out beauty. Plus I love plants that are just covered in crystals and this one definitely is.

(Posted on 07/08/2016)
Show all reviews
CBD Queen Feminized Seeds Video
Check out this video to learn more about CBD Queen strain