×
COVID-19 Corona Virus - We are monitoring the situation as closely as possible but it is changing daily. We are currently still able to process orders and ship them as normal, however as different postal services around the world adopt different restrictions we are experiencing delays in items arriving outside the EU. Please be patient, your order will get to you.
Cotton Candy Kush brings together two of the most important traits in cannabis strains today, flavor and potency.
The THC production in this strain is moderately high at 15-18% with buds coated, almost dripping in resin. The high is strong and has a very long-lasting buzz, typical of an indica dominant kush and excellent for medicinal users.
A few tokes and the initial cerebral buzz will kick in, bringing uplifting and slightly euphoric effects. This slowly ebbs into warm and comfortable full body buzz that will stay with you for hours. With this strain, the more you smoke, the stronger those kush genetics push through, as this sweet lady can produce quite a powerful headstone when smoked heavily.
Strength is not all there is to love about this strain though, this potent indica dominant kush also delivers a mouthwatering sweet taste and aroma. The smoke is the real highlight of this variety. As the name would suggest, it's deliciously sweet like candy, with a classic kush base and subtle spice and sour undertones.
But wait there's more! Not only is it strong and tasty, it's also easy to grow! The Cotton Candy Kush strain is incredibly robust due to its strong indica genetics, giving it good resistance to multiple climates and outdoor pests. We'd highly recommend this strain to newbie growers who are looking for an easy but high quality kush strain.
This variety also has a short flowering time of around 8 weeks and will provide you with a delicious, bountiful of buds before the frost hits. You can leave your plants for another week or two if you really want to maximize potency. Either way you'll be very happy when it's harvest time, with massive yields between 550-650g/m2 at optimum levels.
Outdoor growers can expect big beautiful trees full of sparkling, candy buds and yields well over 600g/m2. If you do decide to grow outdoors and take advantage of the enhanced yields, remember that this strain can give off a strong odor during flowering, so a greenhouse may be better suited for some locations.
Cotton Candy Kush delivers on every level and we'd say it's truly one of the best kush strains available.
| | | |
| --- | --- | --- |
| | THC CONTENT | 15%-18% |
| | FLOWERING TIME | 8-10 WEEKS |
| | TYPE / OUTDOOR | INDOOR/OUTDOOR |
| | OUTDOOR HARVEST | LATE SEPTEMBER |
| | PLANT HEIGHT | MEDIUM 100cm-180cm |
| | YIELD | 400-500g/m2 |
Tasting Notes
A perfect blend of kush, spice and sweet candy flavors come together in one of the most unique kush strains on the market today. Offering phenomenal flavor, the high is just as goof. The effects start initially with a cerebral buzz that then spreads from your brain down to your toes, and if you keep on going it soon turns a bit heavier.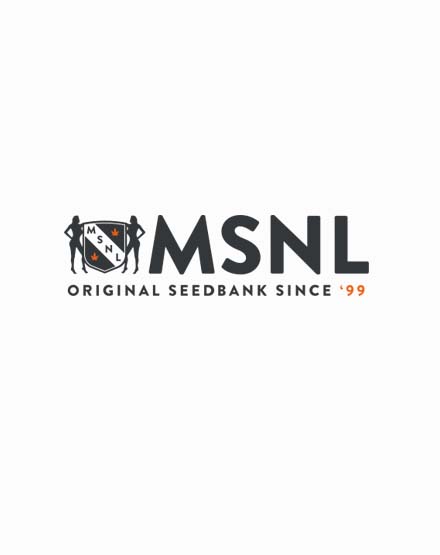 Reviews
"CCK seedlings"


Review by Cary

Bought a pk of 10. First bean I picked it germinated in 48 hrs with a tail of 1" long or longer. Planted it in organic super soil and within a week it sprouted and showed it's first set of leaves. So far so good. From the reviews and description this should be a great indica strain to grow. These guys rock! Fast shipping and very discrete. Can't wait till flowering. Will update soon. Thnx MSNL

(Posted on 30/04/2020)

"Very nice"


Review by Adam

Cotton candy kush is the best kush strain I have ever found definitely worth trying . GREAT JOB

(Posted on 11/09/2019)

"So far so good"


Review by D

Still in veg but have been in flower to drum out the males, of my 6 strains this one started to stink in the first week of flower. I'll give a full review in January.

(Posted on 19/11/2017)

"Highly Recommend Indica Type Strain"


Review by -SHO-

As stated in its description, CCK is simple to cultivate and also has a short Flowering period of at or around 8 Weeks.
A vast majority of smokers (including myself) enjoy the flavorful and full- bodied smoke while benefiting from the heavy Indica influenced potency of CCK.
The specimen rarely grows beyond medium height and colas are dense, large, and heavy when cultivated and assimilated properly.
Female to male ratio of a x10 quantity were recorded at a 7/3 gender split ratio producing only three males.
Thank You marijuanaseedsnl :)

(Posted on 30/05/2017)

"Fruity sweet"


Review by Beaty

This is a knockout punch kind of strain, but it tastes so good that doesn't seem to matter much while you're smoking it!

(Posted on 09/02/2017)

"Kinda dark buds"


Review by Piff Puff

A contrasting type of pot, as it sounds like it's going to be light and fluffy, but the buds are so dark! Still super sweet as you toke away though, a nice strain.

(Posted on 19/09/2016)

"Wowsers"


Review by Travis

The name says it all and so does the smoke!!

(Posted on 02/09/2016)

"Helps me sleep"


Review by Zoey

I find this strain takes away my pain, and that might be what's helping me sleep, or it could just be that this is an indica-dominant strain. Whatever it is, I'm not turning back any time soon.

(Posted on 25/07/2016)

"Good "


Review by Jacob

Shiiper is quick! Ill be back to let u knw after It finished!!!

(Posted on 02/06/2015)

"......"


Review by Jacob

Thank you not bad batch of seeds got 10 out of the 5 sprouted others did not!

(Posted on 19/05/2015)

"Sweat as anything"


Review by Big Green

Great tasting strain, highly recommended.

(Posted on 11/03/2015)
Show all reviews
Cotton Candy Kush Seeds Video
Check out this video to learn more about Cotton Candy Kush strain