×
COVID-19 Corona Virus - We are monitoring the situation as closely as possible but it is changing daily. We are currently still able to process orders and ship them as normal, however as different postal services around the world adopt different restrictions we are experiencing delays in items arriving outside the EU. Please be patient, your order will get to you.
To produce the largest yielding Critical to date we worked with over ten Critical varieties and five Big Bud phenotypes to produce a truly monster yielder. Super easy to grow, Critical will produce a huge harvest indoors and out. The plant has a very strong fruity skunk smell and taste and finishes very fast in 45-55 days flowering. Buds grow tight, dense and close together to produce the maximum yield possible. Indoors the size of the plant may need some controlling. For a large yielder the stone is intense but no too overpowering with a sweet skunky tasting smoke. Our Critical is a great commercial plant and is also ideally suited to a beginner. The plant thrives both indoors and out.
| | | |
| --- | --- | --- |
| | THC CONTENT | 15%-18% |
| | FLOWERING TIME | 8-10 WEEKS |
| | TYPE / OUTDOOR | INDOOR/OUTDOOR |
| | OUTDOOR HARVEST | LATE SEPTEMBER |
| | PLANT HEIGHT | MEDUIM |
| | YIELD | >600 g/m2 |
Tasting Notes
A distinctive and appetising sweet lemon scent will permeate the air wherever Critical is being grown or smoked. On the exhale you will also detect the undertone of hashish and cinnamon that compliments the flavours nicely. The stone is not too intense, being a balance of a cerebral active high and a warming body buzz.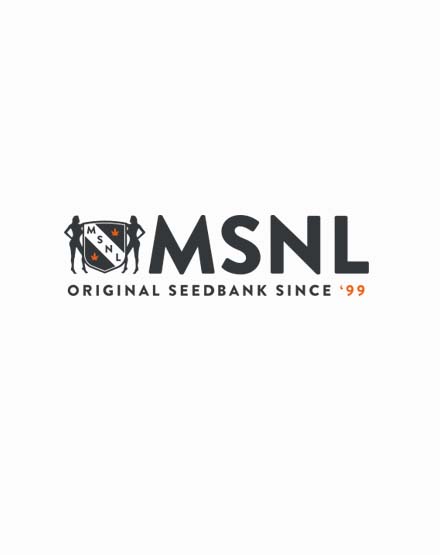 Reviews
"Critically Acclaimed"


Review by Bluecloud

I was really impressed by the delivery of these Critical seeds. Very cool MSNL. Many thanks for the freebie seeds too! I'm going to grow at least one male plant for the pollen in order to cross it with something interesting, just for the fun of it! I ned not bother though, Critical is a high-yield plant (hence the name Critical Mass), which is easy to grow and take cuttings from. I look forward to growing these beans!

(Posted on 05/03/2020)

"Harvest in a few days!"


Review by Joshua Pwner

Got this strain as a freebie in an order I got a few months ago. Only germinated one seed hoping it would be a female and luckily it was. She is very easy to grow and take care of. Almost everything in the description is exactly how this plant turned out. Even the picture looks damn close to what the colas on my plant looks like. Wish I did some more training on her cuz she did get tall. A lot taller than I expected cuz it really stretched during the first few weeks of flower. She has a very strong sweet aroma that blasts my face every time I open the tent. Such a beautiful plant! The buds are big, chunky, and covered in frost and has some really nice colors. And during the last couple weeks up to harvest she brings out some fantastic colors in the leaves as she fades and uses up nutrients stored in her leaves. Cant wait to harvest and eventually try after a nice curing process. Definitely getting a substantial yield from her. Did take longer to finish than what the description says but well worth the effort and wait. Highly recommend.

(Posted on 11/01/2020)

"Great"


Review by Adam

Just got some critical seeds and grandaddy purple hopefully 1 a Male gonna make some critical purple

(Posted on 04/10/2019)

"New grower but hopeful"


Review by Quentin

I just got my 5 critical seeds with 5 silverhaze auto fem I am germinating 2 of each. Just received them today August 21st and just ordered on the 14th. Great service and I will update as I go. Happy tokes folks!

(Posted on 22/08/2019)

"My first time growing"


Review by Monique

I'm new to growing weed but have been growing fruit trees for 15 years. Got some Critical seeds and Thai stick.
Took 3 critical seeds and used the paper towel method was surprise how fast they sprouted. (2 of the 3.) Had such a long root that I needed to plant them earlier then planed
Happy with the results so far.
Delivery was as expected.
Happy with my purchase.
Thank you

(Posted on 08/02/2019)

"Great yields"


Review by victoria

Although not the strongest on the market this strain really does have a lot going for it.. reasonable smoke with massive yields can take a fair bit of abuse and neglect if you want to make $$$ this stuff will not disappoint no complaints here great value

(Posted on 12/11/2018)

"Four Stars"


Review by -SHO-

It is in my opinion that although this strain is surprisingly potent and heavy in its aroma, that somehow and somewhere within the genetics of this strain a portion of its quality was sacrificed in its interest of quantity (the high yield of the subject).
It is important to remember that this Type was designed as a commercial yielded, and it is in fact that, an impressively high yielded.
It is in my opinion that Critical falls a bit short to qualify as being medicinally beneficial.

(Posted on 30/05/2017)

"Not enough"


Review by High Chaser

As a toker, and not a grower, I'm not interested in how big the buds will get, or how many there will be. I just want a great stone! For me, this wasn't it.

(Posted on 19/09/2016)

"Great yielder"


Review by Travis

One of the best yielders I have done so far very skunky smell and just a great plant to grow! It clones very easy better than most all around great strain

(Posted on 28/08/2016)

"Holy crap the yields!"


Review by Avery

I grew this outdoors and so didn't expect to get the most buds ever. BUT I did! They're just massive, you have to see it to believe it. Definitely worth the time and effort spent by MSNL, as I think they've created their greatest bud yet.

(Posted on 25/07/2016)

"Superb genetics and easy to clone!"


Review by Ticallion

This plant responds well to supercropping. Pulled the males out as soon as they were identified. Clones were successful. Nearing peak harvest the aroma is a citrusy scent.

(Posted on 31/01/2016)
Show all reviews