×
***Please be aware that due to Covid -19 there are delays in delivery times being experienced at present. We are working hard to ensure all orders are dispatched within 24 hours of ordering, however some postal services are informing us that international deliveries are taking and additional week to 10 days in some cases. Thank you for your patience.***
Overview
Euphoria feminized was initially developed in 1996. It originates from a fine selection of Skunk parents and has a very heavy bloom making it popular amongst commercial growers. When smoking this bud from your joint or bong, expect the famous Skunk "high", but with a more sour vs sweet taste, that you get with other Skunk selections.
Strain Effects
The name Euphoria was chosen for this strain to provide obvious insights into the plant's effects. When smoked, it gives a clear-headed and happy buzz, yet it's also very calming — making it well-rounded. Pull a couple more times from your joint and you'll start to feel the sedative side, leaving you nicely buzzed. Medically, the effects can be good for someone with social anxiety, or who has depression and wants some uplifting and positive energy to run through them.
Growing info
You can grow this plant indoors or out, it will do well in both environments. When growing outside, the harvest will occur around the end of September. It can take about two weeks for seedling, three to four weeks for vegetation, and then a short flowering cycle of 8 to 10 weeks. Also, during the flowering stage, the smell isn't overly pungent, the way other Skunk strains can get. So, that can help you maintain a low profile. Once you're ready to harvest your plants, anticipate getting great yields of 400 to 500 grams per M2. Lastly, a good cure for a month or more will ensure that the sweeter tones will be more prominent.
Appearance and Aroma
Euphoria seeds give a superb mix of classic skunk is clear in the aroma once that plant's harvested and cured. Yet, there are also sharp citrus and sour notes that cut through the buds. And with a long, patient cure in glass, the sharpness turns more sweet and tasty.
MSNL Editors Verdict
As a strain that's stood the test of time, we couldn't be more in awe of Euphoria. We give it 5 stars for its ease of growth, superb flavour profile, and incredible cerebral, yet mellow buzz. It truly is a one-of-a-kind lady.
| | | |
| --- | --- | --- |
| | THC CONTENT | 19%-22% |
| | FLOWERING TIME | 8-10 WEEKS |
| | TYPE / OUTDOOR | INDOOR/OUTDOOR |
| | OUTDOOR HARVEST | LATE SEPTEMBER |
| | PLANT HEIGHT | MEDIUM 100cm-180cm |
| | YIELD | 400-500 g/m2 |
Tasting Notes
The length of time you cure your buds will determine the tasting profile of this Euphoria strain. Not curing for very long will leave the skunky, earthy, and citrusy flavours. But, with 30 days or more, those tasting notes will evolve into a sweetness that leaves a yummy burst of flavour on your tongue.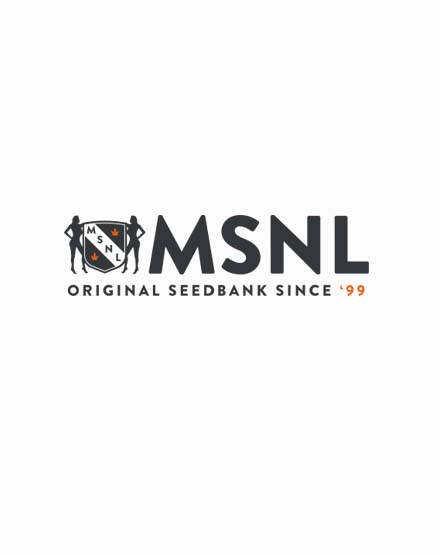 Reviews
"Easy grow, nice outcome"


Review by Handsome

I got 10 of this strain because my friend suggested it. Seeding was pretty easy, all 10 of them became very strong young plants. I took 2 weeks for seeding, 1 month for veg and 8 full weeks of bloom before I harvested. I used hydroponics method and this strain loved it. Ended up getting 3,5 lbs in 3 sq meter tent. Buds are full of crystals, the only thing - they don't smell that hard, which can be very useful quality if you need to keep it low. The high of this strain I'd rate 9 out of 10, very powerful, but mellow same time, euphoric non-paranoia experience.

(Posted on 26/01/2017)

"Nice"


Review by Smokeytad

Great strain nice buds good smoke all around cuz it puts ya in euphoria for sure!!!

(Posted on 03/09/2016)

"No paranoia at all"


Review by Dylan

I typically choose indica strains, as the cerebral-ness of sativa usually makes me way too paranoid. This strain gave me the heady high I like but don't always get, and if I smoked enough of it, I thought I was smoking indica.

(Posted on 21/07/2016)

"Super weed! "


Review by Michael

The initial hit seems to immediately awaken your overall cerebral processes, as your given a boost of both mental and physical energy. You can feel the high levels of both THC and CBD; smoking enough of it can turn you into a zombie, unless your immunity at this point has reached super levels, in which case you'll just feel "Euphoric." 10/10 for Ease of grow, taste, smell, and certainly potency.

(Posted on 12/10/2015)
Show all reviews