×
COVID-19 Corona Virus - We are monitoring the situation as closely as possible but it is changing daily. We are currently still able to process orders and ship them as normal, however as different postal services around the world adopt different restrictions we are experiencing delays in items arriving outside the EU. Please be patient, your order will get to you.
Whether or not these rumors are true, there is no doubt that this is one of the strongest strains available today with very high levels of THC and buds glistening with resin. This hybrid of G13 has been crossed with an original haze to give it a more uplifting high while still retaining the heavy hitting Indica undertones. Bred for maximum potency and renowned for its medical use it's not for the faint hearted!
| | | |
| --- | --- | --- |
| | THC CONTENT | 19%-22% |
| | FLOWERING TIME | 12-14 WEEKS |
| | TYPE / OUTDOOR | INDOOR/OUTDOOR |
| | OUTDOOR HARVEST | MID OCTOBER |
| | PLANT HEIGHT | TALL 180cm-220cm |
| | YIELD | >600 g/m2 |
Tasting Notes
The legend says that this strain was cooked up in a government lab, well if that was the case they have some great chefs working there! A beautiful mixture of sweet candies and citrus flavours, similar to tropical fruit drinks, mean that this strain is a real mouthwatering from the very fist pull. G13 is very strong, mentally stimulating to the point of being almost psychedelic. Prolonged use will give a spiraling feeling that can lead to paranoia if overused.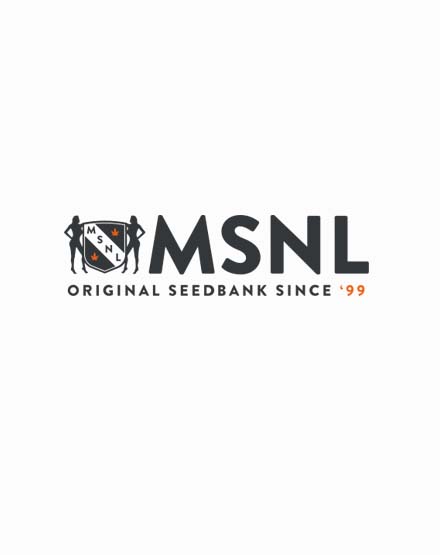 Reviews
"Smelling great!! "


Review by Tom

I planted 4 and all germinated. They're now at 5 weeks flower and are WHITE with trichomes are already turning amber. Not sure why it's maturing so fast being just 5 weeks flower. Nonetheless, at this rate, I might be cutting these ladies down soon.

(Posted on 07/08/2020)

"super strong"


Review by Bum

super strong strain be carefull needs abit of patience to grow

(Posted on 03/01/2020)

"G13 is in another universe "


Review by Dennis

MSNL gene spliced some wicked magic in their G13 ... but,, it takes a minute .. 11 weeks in coco with the last plants ... But let me tell anyone willing to listen ... This is special.. im 52 yrs old ,, and NOTHING in my experience has ever touched ,, the taste ,, smell and knock my block off buzzer this rained all over me !!! My slight disappointment was in the advertising.. my last purchase of these fem'd beans was during a bogo sale ... which as an unexpected gift ... but i was NOT sent the additional seeds ... oh well

(Posted on 31/12/2019)

"Very Heavy High"


Review by Mark

This is an amazing strain and blew my socks off first time smoking. They came as free seeds and was impressed by the cosmetic appeal. Down in Aus we don't know what we smoking most of the time so many thanks to MSNL and they're free promotions. About to order more Auto's.....

(Posted on 30/03/2019)

"Best Strain!"


Review by ABCD

My favourite strain! It is mostly Sativa making this a potent killer! Best strain ever. The Yield is amazing as well. Well worth the money (Hopefully u bought it when it was like 40% off)

(Posted on 26/10/2018)

"Amazing yields"


Review by Duran

What an amazing strain. I grew 2 plants in in a 3x3 tent under a #sunplix 315w ceramic metal halide fixture and a 300w full spectrum LED and got 22ozs of super solid buds. Only reason it didn't get 5 stars was because of the long flowering cycle of 12 to 14 weeks. So if that flowering time isn't an issue for you then this is the 1 for you. Highly highly recommend

(Posted on 24/10/2018)

"G13 HAZE is not for the faint hearted!"


Review by Jamie

G13 is very strong and long lasting.
Nice rushing high coming down to a mellow couch locked feeling, smooth taste/ fruity/spicy smell. I could smoke it for months and still thoroughly enjoy it, altogether out of many of my purchases this strain is extraordinary and very, very recommendable.
High THC and Very High Yeilds is absolutely a dream for me, very worth the price, very worth your time!

(Posted on 12/06/2017)

"Get em now while you can!"


Review by Crazy Hazy

Not often that you find feminized seeds that are cheaper than regular ones. These ones are now, so you better get em while you can!

(Posted on 05/05/2017)

"What's the deal?"


Review by Sadie

I need to know what the deal is with this one! Was it really grown by the CIA originally?!?!? Oh yeah, it's great by the way - truly

(Posted on 05/02/2017)

"G13"


Review by Dave

G13 will not let you down. It produces large yields. It extremely potent. Not as flavorful as other strains, but the buzz is excellent.

(Posted on 21/09/2016)

"G13 is a knockout"


Review by Austin

This is some serious stuff, not for the beginner toker. The smell is complex, a little bit of sweetness mixed with a little bit of citrus notes. It hits pretty fast too, so make sure you're where you wanna be for awhile after smoking it. Still I don't believe the government story though, why would they bother?

(Posted on 21/07/2016)
Show all reviews
G13 Haze Feminized Seeds Video
Check out this video to learn more about G13 Haze strain