×
COVID-19 Corona Virus - We are monitoring the situation as closely as possible but it is changing daily. We are currently still able to process orders and ship them as normal, however as different postal services around the world adopt different restrictions we are experiencing delays in items arriving outside the EU. Please be patient, your order will get to you.
Gorilla Glue is a world famous American strain originally created by GG strains. Its lineage is Chem Sis x Sour Dubb x Chocolate Diesel and the Gorilla Glue #4 Pheno is a favourite among smokes because of its enhanced fruity taste. Our version of Gorilla Glue is derived from the Gorilla Glue #4 pheno. Super powerful and sticky, it will leave you "glued" to the couch for hours on end.
This beast of a plant really does exactly what it says. Huge hairy sticky buds will glue your fingers together at the slightest touch, your trimming scissors together and anything else for that matter. The Gorilla Glue weed strain was originally created in the US when a Sour Dubb plant was accidentally hermied and the resulting seeds planted, Gorilla Glue has risen to be an instant legend on the cannabis scene. In recent years it has won multiple prizes including the High Times Jamaican world cup.
This strain is strong, very strong. THC levels regularly test in excess of 30% in lab conditions, a normal grower can expect 25% + without any difficulty. The stone isn't just a "sit down and stay there" couch lock, it is more clear headed and euphoric. That is not to say that it makes you want to get up and groove, more that it is not an absolute knockout punch from the get go. The medical benefits for this strain come from the deep stress and pain relieving feeling that quickly spreads throughout your body. However it does not have that heavy, limb numbing couch lock, that means functioning on a normal level can be hard as is common with some other strains.
When you break open a nice fat nug (if it doesn't stick to your hands), the first thing that hits you is a rich and earthy note, like a field straight after a rainstorm. The more usual pine and skunky aromas are there but they are quite subtle compared with that first smell. Gorilla Glue weed tastes more of the same – clean yet earthy, with real lemon zest.
Gorilla Glue is a big plant in every way. Size of buds and branches, sheer volume and density of trichomes and overall shape. Indoors plants will top out between 6'-7' if they are left to their own devices, where half of this size is added in flowering, so make sure you give her plenty of room. The buds and sugar leaves are characterised by their bright lime green colouring, but this is often masked by the absolute snowstorm of shiny crystals that completely envelop the fist sized nuggets that grow in clusters on every branch.
As a multi generation hybrid you can expect a very hardy plant that will put up with some punishment without any issues, making this a great strain for those who are less experienced growers or who are looking for a "sow and forget" strain for outdoors. However if you want to try and push the boundaries a bit and you know what you are doing, Gorilla Glue will be happiest on an intensive feeding schedule, CO2 and all the trimmings. Gorilla Glue weed more than lives up to its name and although there are many strains that get people talking, this one deserves its reputation on every level. Try these seeds, you will not be disappointed.
| | | |
| --- | --- | --- |
| | THC CONTENT | 25%+ |
| | FLOWERING TIME | 7-9 WEEKS |
| | TYPE / OUTDOOR | INDOOR/OUTDOOR |
| | OUTDOOR HARVEST | LATE SEPTEMBER |
| | PLANT HEIGHT | TALL 180cm - 220cm |
| | YIELD | 600+ g/m2 |
Tasting Notes
Even from the early stages of flowering the aroma is a classic earthy, walk through a pine forest sort of smell, that is pleasant and not in any way acrid. This is also carried through onto the tastebuds with the additional of a slightly more citrus floral flavour on the exhale. The flavours are significantly more pronounced with a good cure and when taken straight or in a vaporizer.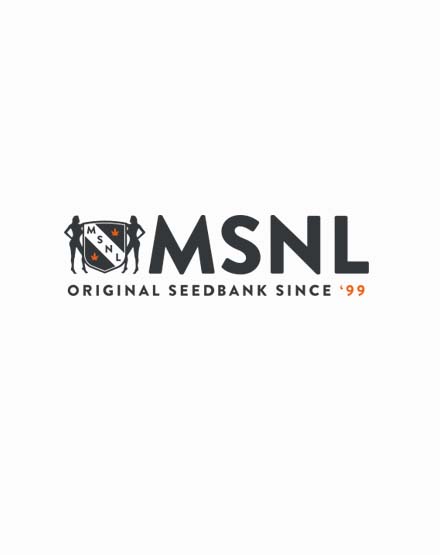 Reviews
"Purple hues!?!"


Review by GtGrower

Taller growing plants, frosty af, weren't the thickest buds early on but was partly due to a mis-feed. nonetheless, great looking girls and back on track. Did I mention week5 they turned purple?? smells like a wet rainforest, earthy. I love it. Great genetics.

(Posted on 12/05/2020)

"Fabulous"


Review by David

No dramas with ordering or stealth shipping to Australia, lots of bonus seeds too (thanks guys!). Initially germinated three seeds - 100% germination - however pulled one plant at week 6 as showing signs of genetic distress. Remaining 2 plants harvested and dried, ~310g dry yield, one square meter grow space, two plants. Very happy and should see us through until next crop!

(Posted on 25/04/2020)

"Great breeder"


Review by zhou

Thank God for receiving the seeds during the new crown virus epidemic. They traveled for 20 days! Absolutely invisible packaging does a great job! Coming soon to germinate, I will continue to report. Thanks again, great breeder!

(Posted on 01/04/2020)

"Tremendous harvest"


Review by Leonardo

Monster harvest. Gorilla glue, but it could be called godzilla glue, I've never seen anything like this. Excellent genetics, surprised me a lot. One thing, however, is that this plant need an extra attention because it grows over 1,8 meter and their flowers will be so big and heavy that something will be necessary to help tô stand the plant, whether with sticks parallel to the plant or ties. Also greater care not to overdo it because it tends to hermaphrodite. In addition, if you have not tried this variety I am sure you will be surprised just like me.

(Posted on 16/02/2020)

"disappointing "


Review by Mike

Out of my ten seeds only 1 germinated,,,, Out of the free seeds, only 1 germinated''''

(Posted on 14/12/2019)

"Just amazing!!"


Review by Joshua Pwner

This strain is just incredibly amazing!! Can definitely tell she'll be a knock out once it's all said and done. Most definitely not a disappointment. Just so much frost all over that's it's almost white! And if you're looking for high yielding, she's where it's at! Getting so thick that some parts can barely support the weight!! Excited to give it a try in the near future!

(Posted on 04/10/2019)

"Gorilla Glue"


Review by Shane

Can't complain about service.
Stealth to Australia within a couple of Days.
Sat in customs longer than delivery took.

1st time for this strain. 100%all germinated.
If all goes well should be a bumper as I usually do.
My belief from seed the 1st cut of clone 2nd generations will always yield stronger. My smoke I love is the wipe out smoke that leaves me in the fetal position on the floor.

I went this strain after I got my lips around this when I visited the USA last year. Loved the taste and look.

Keep it simple
Shane

(Posted on 17/07/2019)

"Indoor / outdoor"


Review by Jason

if u grow both indoors & out this is the beast for u, GG is a hardy producer from the cooler outdoor climates of the N.USA to the higher temps of a indoor grow, in sun & soil, Hydro or Coco / under HPS or LED, GG is a good Greenhorn strain because she deals well with mistakes & will still provide a good enough harvest to keep you mind into it & ready to try again, once u figure out how GG wants to feed / per each environment the rewards of big sticky THC filled buds really begin (Gorilla's like there Bananas (K) which keeps them big & strong so they break under the weight of the huge bud & massive Terp production)

(Posted on 28/05/2019)

"great"


Review by daniel

10 of 10 poped

(Posted on 23/03/2019)

"Spring Time"


Review by Eric

Strong Pakalolo. It smells and tastes like spring time.

(Posted on 04/03/2019)

"Perfect"


Review by Travis

One of the greatest strains of all times! Cant say nothing bad about this super sticky terp bomb of awesomeness!! I recommend this strain to be in everyone's arsenal. Nice plant beautiful flowerz.Lives up to its name!!!

(Posted on 18/01/2019)
Show all reviews