×
COVID-19 Corona Virus - We are monitoring the situation as closely as possible but it is changing daily. We are currently still able to process orders and ship them as normal, however as different postal services around the world adopt different restrictions we are experiencing delays in items arriving outside the EU. Please be patient, your order will get to you.
Great White Shark is a true heavyweight indica strain. The winner of multiple Cannabis Cups, GWS is the potent cross between two legendary strains White Widow and Skunk #1. The strains hardy nature and fast finishing times make it an excellent choice for novice growers. Yields are good, between 450-550g/m2 indoors with a flowering time of just 7-8 weeks. Nugs are thick and heavy and glisten with THC later in flowering. Outdoors the strain will be ready late September, early October. The indica dominance of Great White Shark offers excellent medicinal qualities, particularly for appetite stimulation and pain suppression. The stone is a great all-round buzz, providing a good balance between head and body high. A true classic of a strain.
| | | |
| --- | --- | --- |
| | THC CONTENT | 15%-18% |
| | FLOWERING TIME | 8-10 WEEKS |
| | TYPE / OUTDOOR | INDOOR/OUTDOOR |
| | OUTDOOR HARVEST | LATE SEPTEMBER |
| | PLANT HEIGHT | MEDIUM 100cm-180cm |
| | YIELD | 300-400 g/m2 |
Tasting Notes
As a cup winner you can expect a very high quality smoke for this strain. The smell is a strong earthy aroma that smells like rotting wood and leaves, not unpleasant at all. The taste can be a little green but with a full cure the more sweet spicy flavours come to the front of your mouth and stay with you for a good period of time. After even a small amount the stone comes on strongly without reaching an uncomfortable level but peaking at a solid headstone with gentle couch lock feeling.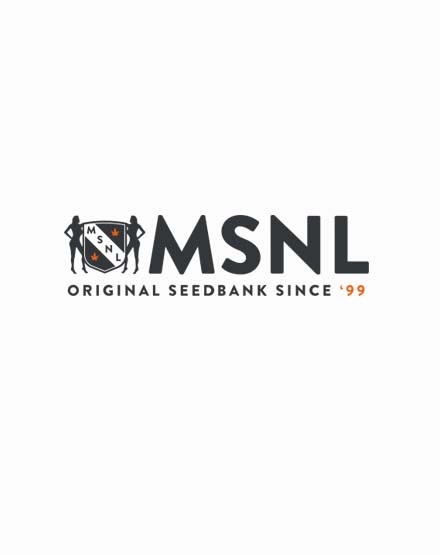 Reviews
"still in progress - beginner friendly"


Review by Zadee

Our little seedling still has long to go, however I thought I'd mention this.

We have done absolutely everything wrong due to lack of knowledge, lack of equipment, lack of... everything. We germinated about a month too early (at minimal), its gone through cold temperatures, dropped down to about 5⁰c at times, the lighting schedule was all over the place, we overwatered and then underwatered, even germinated wrong.

This lil sprout is still going strong even though it took 2 and a half weeks to sprout, and is only now on a decent watering and lighting schedule (now about a month and a half old) and only just sprouted its nodes for its second set of leaves.

Im interested to see how this will go, as I am interested to see what the ones we germinate in 2 weeks for the "real" season will turn in to. Will try to keep updated.

(Posted on 18/08/2020)

"Frosty chunks !"


Review by Rob

I tried this strain from free seed, and was impressed at the end result. Calm buzz and short frosty plants, I would recommend.

(Posted on 13/11/2017)

"Super strong"


Review by Herbie

Can see where this strain gets its name. It will get you in the grips of its jaws and wont' let go for some time. Five stars for a reaosn.

(Posted on 19/05/2017)

"So much more than I expected"


Review by Leafy Lisa

I have to admit, I tried this at a dispensary once because it had such a cool name. Now I'm always looking for it, and may even try my hand at growing my own. Man, it's dank!!!

(Posted on 05/02/2017)

"Major munchies"


Review by Shaun

Not a bad strain, but it gave me wicked munchies. And pretty heavy couch lock too. When smoking GWS, be prepared to have a stocked fridge and a comfy couch nearby.

(Posted on 15/10/2016)

"Great pain strain "


Review by Smokeytad

Love this strain for the pain relief! Got severe arthritis in my back couple puffs of this and the pain melts away also helps me sleep as well nice getting to lay down with no pain!!!

(Posted on 30/08/2016)

"Smells like a campfire!"


Review by Madison

Love how much this smells like a campfire! Obviously an indica strain, but doesn't really keep you down if you're careful with how much you smoke. Find it especially smooth out of a bong.

(Posted on 19/07/2016)

"Pretty good"


Review by Smoker

Very nice strain, stays fairly short grows to about 4ft tops indoor but has get nice dense buds that smell amazing from the start of flowering I would say that it is a little harder to maintain but very well worth it in the end.

(Posted on 10/10/2015)

"Good for Migraines"


Review by Trevor Jarhead

I constantly have migraines during the day, but after trying GWS. It helps me calm down and relax. A puff now and again keeps me level and stress free. It's not like I smoke it all day. Only when I feel a migraine coming on.

(Posted on 25/09/2015)
Show all reviews
Great White Shark Feminized Seeds Video
Check out this video to learn more about Great White Shark strain