Overview
Hash Bomb combines selected old school hash plant genetics from the East, with a stable high production new age skunk plant from Amsterdam. With these genetics, this strain produces an average THC content of 15 to 18%, but gets even higher depending on the way it's cultivated and when it's harvested.
Strain Effects
The effects of the Hash Bomb strain are powerful and prolonged, bringing on a strong Indica body stone, with a slight cerebral buzz. The Indica-dominance means the effects are quite sedative and tranquilising to some. Additionally, this stone can relieve pain, promote calm, and bring harmony between the body and mind.
Growing info
First, it helps to point out that Hash Bomb doesn't have a potent growing aroma, so it's fairly easy to conceal no matter where you grow it. The strain does well indoors since it only achieves medium heights. But, the yields can be very high, so make sure you have enough width and depth in your grow space. When growing outdoors, she does well in dry climates and higher altitudes. It has a short flowering cycle of 8 to 10 weeks long with a harvest that takes place around late September. Hash Bomb has the potential to be a high yielder, bringing in 500 to 600 grams per M2.
Appearance and Aroma
The large, chunky buds on the Hash Bomb strain are a beautiful sight to see. They are covered in thick resin and they have an aromatic hashish smell. Although the growing aroma is faint, the smell of the cured buds is divine and accompanied by notes of incense and spice.
MSNL Editors Verdict
There's a lot to love about this premium-grade strain. From the short flowing time to the high yield potential, to the ability to grow and thrive in tough climates and conditions. And of course, we can't forget to mention Hash Bomb's high resin production and high levels of THC. The stone is unforgettable too, with a calming, relaxing, and deep body stone that removes any pain.
| | | |
| --- | --- | --- |
| | THC CONTENT | 15%-18% |
| | FLOWERING TIME | 8-10 WEEKS |
| | TYPE / OUTDOOR | INDOOR/OUTDOOR |
| | OUTDOOR HARVEST | LATE SEPTEMBER |
| | PLANT HEIGHT | MEDIUM 100cm-180cm |
| | YIELD | 500-600 g/m2 |
Tasting Notes
Hash Bomb delivers a memorable spicy and exotic hash-like taste. Also, there are subtle flavours of sandalwood and incense. On each exhale, sweeter, more citrusy undertones come through, but that warm sandalwood taste remains.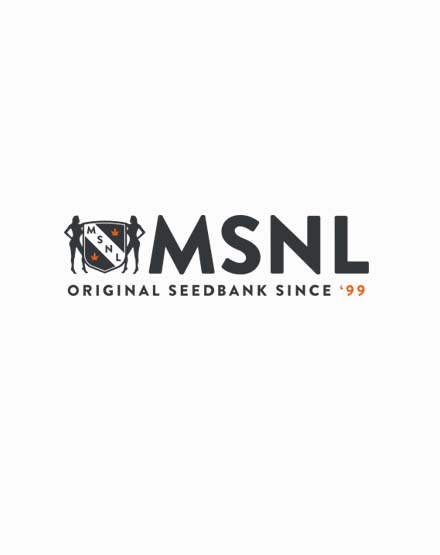 Reviews