Overview
The lineage of Hollands Hope can be traced back to Afghan and Skunk genetics. Her name came to be because she had the ability to flourish in an outdoor environment where many cannabis plants couldn't survive. This brought hope and happiness to Holland's outdoor growers.
Strain Effects
This Indica-dominant strain has a moderate THC strength, with levels landing around 15 to 18%. At first, the effects of smoking Hollands Hope are cerebral. It's quite intense and sets in fast, but then quickly morphs into a deep body buzz that really lasts. It's deeply relaxing, removes all forms of stress from your mind and body, leading to a state of euphoria. This is a great strain to smoke when you're ready to wind down and press play on a funny movie.
Growing info
Hollands Hope was engineered to survive cool outdoor climates, so it's solely a seasonal outdoor stain. Since it was bred as an outdoor plant, the aroma and characteristics of this strain reflect all things outdoors. This plant grows to medium heights reaching upwards of 180cm tall. It's ready for harvest in late September or early October and has a high resistance to mold and fungus. It can withstand and endure these harsh factors because it had to adapt to wet and moist conditions early on in its life.
Appearance and Aroma
The dense buds on Hollands Hope are gigantic and they have a medium greenish-yellow color. This plant smells sweet and fruity, but also has hints of citrusy lemon that cut down on the sweet aroma just a bit.
MSNL Editors Verdict
The Hollands Hope strain has been around for decades and has some of the strongest genetics of any outdoor cannabis strains we know. It's able to thrive in some harsh conditions which makes it the ideal strain even if you live somewhere with cool and wet winters. Also, the nugs on this plant are huge and smell great, just like the fresh outdoors.
| | | |
| --- | --- | --- |
| | THC CONTENT | 15%-18% |
| | FLOWERING TIME | 8-10 WEEKS |
| | TYPE / OUTDOOR | INDOOR/OUTDOOR |
| | OUTDOOR HARVEST | LATE SEPTEMBER |
| | PLANT HEIGHT | TALL 180cm-220cm |
| | YIELD | 400-500g/m2 |
Tasting Notes
Holland's Hope has a very tasty blend of fruity sweet flavours mixed with a more earthy woody scent, making it a perfect strain to enjoy out in your yard, before a casual hike, or on a camping trip. These lovely tasting notes roll through your mouth on both the inhale and exhale. Plus, it has a super smooth smoke.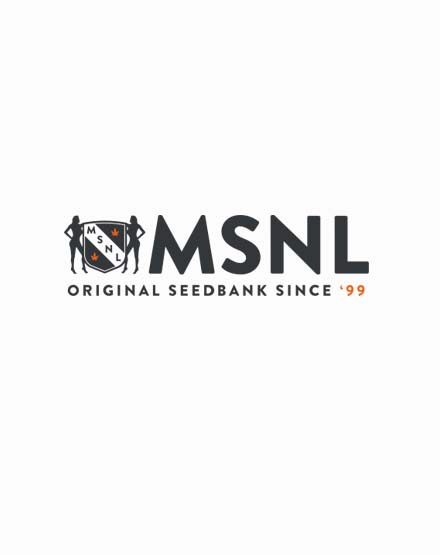 Reviews