×
COVID-19 Corona Virus - We are monitoring the situation as closely as possible but it is changing daily. We are currently still able to process orders and ship them as normal, however as different postal services around the world adopt different restrictions we are experiencing delays in items arriving outside the EU. Please be patient, your order will get to you.
The plant produces multiple bud sites on numerous branches and indoors can reach between 60-90cm. Outdoors the plant will stretch out more, reaching 90-120cm with increased yields reflecting its size. Due to its branchy nature and multiple buds sites, Mango Automatic yields well (between 200-300g/m2) with buds putting on serious size later in flowering. THC levels around 15% mean the plant produces an abundant amount of resin, positively glistening with THC, with buds turning a reddish purple just before harvest. The smoke and stone are the real highlights; a distinctly exotic mango flavour that autoflowering fanatics will rave about. The high offers an initial uplifting buzz that settles into a nice calming body stone. Mango Automatic is a real must for the collector looking for a connoisseur strain in just 65 days from seed.
| | | |
| --- | --- | --- |
| | THC CONTENT | 10%-14% |
| | FLOWERING TIME | 8-10 WEEKS |
| | TYPE / OUTDOOR | INDOOR/OUTDOOR |
| | OUTDOOR HARVEST | JULY+SEPTEMBER |
| | PLANT HEIGHT | SHORT 60cm-100cm |
| | YIELD | 200-300g/sm |
Tasting Notes
The overwhelming flavour of tropical fruit is smelt the moment you hold one of the buds. Cut slightly with a feint spice aroma this only improves the overall experience. An easy and vibrant high will be felt on the first few tokes but after a little time this will soon settle into a much more body based stone.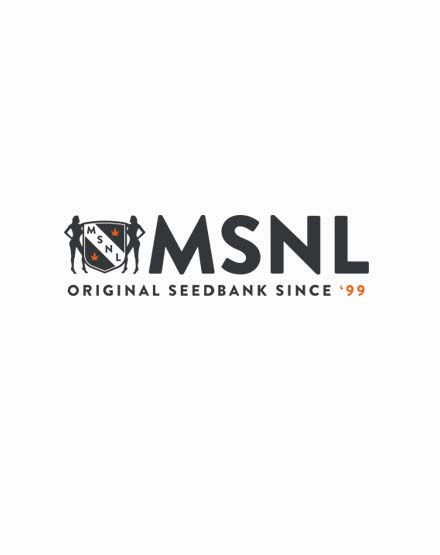 Reviews
"Nice"


Review by Adam

The smell and the taste of these flowers are great..

(Posted on 29/08/2019)

"Tropical Treasure!"


Review by xboats

I germinated all five, but only three behaved. But boy did they. Fat, short, and bushy little girls with a surprising yield for an auto. Sticky, thick, buds with a smell and flavor like nothing I had ever experienced. A first rate high, that leaves you talkative and alert. Mango just may be my new favorite.

(Posted on 04/06/2019)

"Bull"


Review by Wayne

So. So far i have ordered from here multiple times 4 times and everytime 2weeks to northern u.s.a great packaging great seeds out of all the seeds probably 50-65ish seeds only about 5 didnt sprout witch i think is awesome , this mango is awesome growing super fast im going on day 45ish? And in a 4x3x63" tent with a 300watt vivosun and let me tell you... tons of bud sites probably 5-8 on all the branches.. smells great.

(Posted on 01/05/2019)

"Mango "


Review by Paul

She's growing through the roof
Many bud sites starting to fatten up have about 3 to 4 weeks to go waiting for the purple to show very easy to grow 1/2 nutes through out total organic grow
Aurora innovations
And mega crop are the nutrients I used should produce 1/2# indoors 600w during veg 1000w for flower

(Posted on 01/10/2018)

"One of my favorites "


Review by MH

avg time germination to harvest 55 days
avg ht 21 in 53.3 cm
avg dry wt . per plant 33.7 grams

Smells like mango smoothie, great taste potent

(Posted on 11/04/2018)

"Great for beginner novices or those wanting bud much faster!"


Review by Scott

When I got these seeds as freebies on my third order, I severely regret not starting with them first. I assumed because they were free that MSNL was trying to get rid of low quality seeds. My thinking since then has changed to they must be crazy for giving these away!!! They produce a good amount of THC and grow very fast and pretty easy to care for so definitely a great product to try out if your just starting your first grow.
When I got these, I put them aside and went to work setting up geminating towel bags for my others. After doing a count, I realized I had 4 more slots to fill. Slots are the terms I use for how many plants I'm allowed to grow at one time in my county. I had set up my germinating towel bags and set one more up with 4 Mango Automatic Feminized Marijuana Seeds or (MAF) for short and put them all on my heating pad. 24 hours later I was in for a fantastic surprise. You would think the expensive auto feminize seeds would have germinated first??? Nope! 5 sets out of the 6 the seeds either just started cracking or showing a little root. The (MAF) seeds not only cracked open, all 4 seeds had already produced roots 3/4 inch long in 24 hour time!!!! I have been taking notes ever since I started my first project and the next surprise was the fact that the first leafs broke soil two days later!!!! I had planted the (MAF) seedlings into regular soil cups immediately after noticing the roots. I'm used to seeing seedlings sprout two, maybe three weeks from planting them. Two days later, I was impressed! Its been 8 days since I started this project. at the rate the (MAF) seeds are growing, there going to be way ahead of my other plants. I already have them under two 1200W light panels at 22 on and 2 hours off per day. Whoever had the idea to give these seeds away free definitely had it in their right mind on how to get customers to return. What was even a better surprise was the fact they gave me even more freebies than what was advertised and I am already checking as of this writing to see how they turn out and will write a review for them as well! I definitely will only be buying from MSNL. They have proven their trust in great quality products and service a hundred fold. Not to mention deserve the business for all the emails I plagued them with ;)

(Posted on 13/12/2016)

"AMAZING"


Review by Bruce

I average 84 grams per plant indoors in 5 gallon soil under only a 400w absolutely the best taste ever .... GO MANGO!!!

(Posted on 02/01/2016)

"Awsome"


Review by Paul

All popped in two days!! 294 grams from five plants in 4x4 under 600hps in coco coir. Very happy with smoke.. Loved it ;)

(Posted on 19/06/2015)

"Seriously fruity"


Review by bubba

Bought these to maximize the space in my setup. Real nice fruity flavor and good potency for an AUTO!!!

(Posted on 31/03/2015)
Show all reviews