×
COVID-19 Corona Virus - We are monitoring the situation as closely as possible but it is changing daily. We are currently still able to process orders and ship them as normal, however as different postal services around the world adopt different restrictions we are experiencing delays in items arriving outside the EU. Please be patient, your order will get to you.
Two times winner of the Cannabis Cup, Master Kush is a classic coffeeshop favourite. Grows well across all climates. Smoke has an earthy smell and is smooth. Master Kush is a strong bushy plant which produces a heavy strong crop with high THC.
| | | |
| --- | --- | --- |
| | THC CONTENT | 19%-22% |
| | FLOWERING TIME | 8-10 WEEKS |
| | TYPE / OUTDOOR | INDOOR/OUTDOOR |
| | OUTDOOR HARVEST | LATE SEPTEMBER |
| | PLANT HEIGHT | MEDIUM 100cm-180cm |
| | YIELD | 400-500 g/m2 |
Tasting Notes
The classic kush flavours of Pepper and spice come through as soon as you touch the buds on this plant. This is followed by a more piney taste on the inhale and exhale. If dried and cured correctly this pine smell is even stronger. The stone is a well balanced body buzz that will still leave you able to function even after heavy use.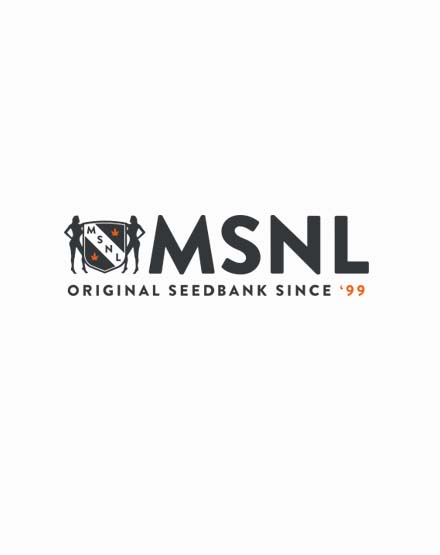 Reviews
"Better than I thought"


Review by Ed the Head

After a couple friends tried it, they thought it was killer shit. Me its ok, got a shit load of brownie mix. In fact making the last batch today. The smoke with a brownie is what it takes for us. 4 star for now. My Caramelicious is kicking ass.

(Posted on 14/05/2020)

"Good Yield "


Review by Ed the Head

I end up with 1.5 lb, had some big long buds, but i let it get to bushy i think. I de leaved a little every day, very leafy plant. High is ok just a mellow buzz and major couch lock. Made some good brownies. Not bad for 1st winter grow in basement.
I wouldn't grow this again. Growing Caramelicious now.

(Posted on 24/04/2020)

"23 oz total"


Review by Ed the Head

I end up with 20+ oz from the big 6 and 23 oz total from 9 plants. I thought would have got more, buds were little light. Lot of leaf and it was hard to clean. Taste got better after the flushed and getting better as it cures, hash taste. High is OK, not ass kicking just a mellow buzz. Not great but good, 4 star weed. Grew for 109 days from seed, about 42" tall. I got over 200% stretch. RDWC with 1000w HID on a mover. One thing. the pollen was unreal, last half of bloom I had to take Benadryl. Not bad for my 1st winter grow, was able to keep between 75-65. Then at the end i chilled them out at night to try to tighten up the buds. Easy strain to grow and good results. I had some big long donkey dick buds. Plus a shit load of browny mix. If I grow it again, i would lolly pop it more, think I had too many bud sites. I had to constantly trim leaves. Growing Caramelicious next!

(Posted on 14/03/2020)

"10 weeks to go"


Review by Ed the head

Mail got stopped at customs, 2nd time is a charm. Started 10, one died, no root. I've got 6 strong ones and 3 smaller ones. This will work out better for me. I'm got the light mover going over the big ones, with the small ones at the ends with some extra LEDs. The runts will be brownies mix, and tie me over till the big ones cure.
I just topped them and leafed them some today. Big one have 8 branch and runts only 6. Good looking plants very hardy stems. They are sucking up all the grow I can give them. Hungry girls, one thing they didn't like a lot of light at first. I'm hoping these don't stretch like the last grow, of GSC. Hope the smoke is as good, as the GSC. 10 weeks to go. Only 4 stars for now.

(Posted on 20/12/2019)

"Some serious stuff right here"


Review by Cassidy

MK is a serious strain of MJ, and smoking it is seriously no joke. A hard hit till the very end but it will make everything else disappear

(Posted on 15/10/2016)

"Great for whenever a hard hit is needed"


Review by Kushiest

If you've had a day when it all needs to go away in a puff of smoke, look no farther than master kush. This stuff is the best of the best!

(Posted on 03/10/2016)

"One lil nugget will do ya!"


Review by Samantha

Love Master Kush so much! Has that classic Kushy smell and taste and also like most kushes, one little nugget will do ya. Don't need much t'all!

(Posted on 13/09/2016)

"great weed for introspection"


Review by Meditation Master

I always like to keep some Master Kush around, as it's great weed for mediating and introspection. Makes me fully relaxed, but not dopey or dazed

(Posted on 13/09/2016)

"love the kush"


Review by Kushy Lover

There's nothing like a good kush, and this is definitely one of the best, true master fer sure. It got its name for a reason, check it out for yourself

(Posted on 13/09/2016)

"tea is lit, and me too"


Review by Totaller Tea

i actually tried master kush as my leaf to make some good tea. It was a strong brew and I'd highly recommend it to anyone. Great for my own little coffee shop in my kitchen!

(Posted on 13/09/2016)

"top 5 fo sho"


Review by Blunt Master

master kush is def goin in my top five. kush is always good, and this is classic kush. luv it, might have to toke on sum now

(Posted on 13/09/2016)

"Ready to stare into space?"


Review by Bailey

You can tell from one hit that is a THC-heavy strain, and I love it! Catch myself staring off into space, but in a reflective, not stoner type of way.

(Posted on 16/07/2016)

"Killer smoke"


Review by buzzin hal

Truly is the Master of all Kush's!

killer buzz with with a fiery taste.

(Posted on 27/08/2015)
Show all reviews
Master Kush Feminized Seeds Video
Check out this video to learn more about Master Kush strain