What is Skunk weed? Only one of the most famous cannabis strains in the world! The original Skunk 1 is a combination of worldwide genetics including Afghani, Acapilco Gold and Colombian Gold.
This skunk strain has strong traits from it's afghani lineage, making it one heavy hitter!
As an indica dominant, skunk 1 is extremely resinous with THC content between 15-18%. It will have you feeling incredibly relaxed from the first hit, making it the perfect strain for those who want to unwind after a stressful day. After a few more tokes though, your eyes can start to feel heavy as the stone creeps in slowly.
The calming sensation will ebb nicely into a head stone and can produce strong couch lock effects if smoked heavily. The powerful body stone this skunk weed strain produces can provide great pain relief for anyone suffering from chronic conditions.
One of the best qualities of Skunk #1 is the smoke. This variety has a classic spicy Kush base with a variety of fruity notes that really make the smoking experience unique. See our tasting notes to get a full feel of the special flavor this variety can offer.
Skunk 1 has an average flowering time between 8-10 weeks and grows to a medium height of 100cm-180cm. For this reason, this variety is easy to grow and manage indoors. It is very consistent strain which will take a lot of stress and abuse, making it ideal for beginners.
It works well indoors or in the greenhouse and should only be grown outdoors if the climate is suitably warm. Those growing indoors can expect decent yields between 300-400g/m2. Those that can grow outside can take advantage of the increase in yields. Though it's probably best to grow this skunk strain inside for discretion due to its extremely pungent aroma.
Get those air filters ready because you're going to need them!
| | | |
| --- | --- | --- |
| | THC CONTENT | 15%-18% |
| | FLOWERING TIME | 8-10 WEEKS |
| | TYPE / OUTDOOR | INDOOR/OUTDOOR |
| | OUTDOOR HARVEST | LATE SEPTEMBER |
| | PLANT HEIGHT | MEDIUM 100cm-180cm |
| | YIELD | 300-400 g/m2 |
Tasting Notes
Considered the best example of the classic skunk strain, Skunk 1 surprisingly varies in the tastes and flavours it delivers. A sharp citrus tang is the very first in a wave of aromas that greet your nostrils when you take a deep breath from a well cured bud. This is immediately followed up with a more earthy note that combines perfectly with the spicy and musky skunk smell. The citrus comes through strongly in the smoke, with other subtle fruity notes and sour undertones. The sour tones become more prominent when smoking a lot of this strain. It is a classic and a delightful skunk strain to smoke. As a near pure Indica the stone is heavy. A deep heavy-lidded sensation comes on strong from the very first hit. Make sure that when you start enjoying this strain you are somewhere comfy as after just two or three pulls you will know that you are not going anywhere.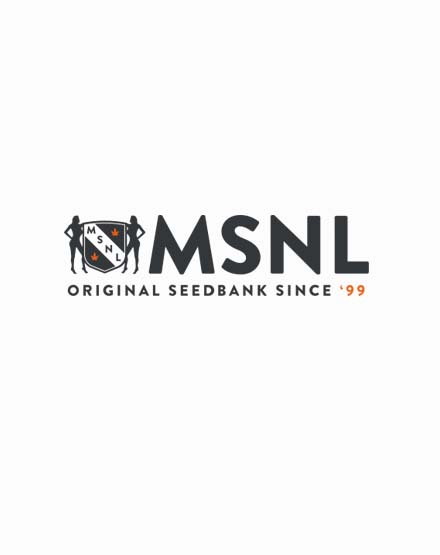 Reviews
"very nice strain "


Review by Bum

very nice strain defantly a clasic cant wait to try super skunk

(Posted on 26/11/2019)

"Perfect medicinal strain."


Review by Rob

The name that everyone knows, any form of Skunk is worth a try for anyone wanting to relax and have some pain relief. If done indoors, plenty of fresh air is a must to keep mould away. That earthy Skunk aroma that is known across the globe, smells great, and tastes better than ever.

(Posted on 17/08/2019)

"Always good"


Review by D

Some grow bug long buds and others small colorful buds, no matter it's always great

(Posted on 16/05/2019)

""Very stoney!""


Review by Drdan_420

Very forgiving strain to cultivate. Does well with selective breeding. Has varying phenotype characteristics from tight bud structure, to having purple buds on others. A very well rounded buzz, with old school feels! Very pleased.

(Posted on 15/03/2019)

"Total munchies"


Review by Pot Darling

seeing as im fried out of my mind because of skunk # one i really enjoy this strain. i feel very very euphoric, energized, creative, and hungry!!!! over all image of this strain is very nice not to leafy at all but very tight nugs.

(Posted on 12/05/2017)

"Mmmmmm, skunky!"


Review by Skunk Punk

Mm, skunk is my absolute fave, number one all the time. it says it's one of the most popular still and there's good reason for it.

(Posted on 24/02/2017)

"Best skunk there is"


Review by Skunk No More

I gotta say, I try not to smoke skunks anymore, just cuz they put me out and make me quite useless. I would recommend this skunk to anyone though if they smoke it, as it's the best one there is.

(Posted on 26/09/2016)

"Perfect"


Review by Travis

Great strain great for a beginner like me awesome structure great smell and taste!!

(Posted on 22/08/2016)

"Cured my insomnia"


Review by Skunk Punk

I hadn't slept in years it seemed when a friend recommended I pick up a good skunk strain, so I opted for the original. Woah man! Now I know I'll never suffer from insomnia again!

(Posted on 07/08/2016)

"taste unique, did well outdoors in rainforest climate, no mold when others did"


Review by braddah phil

my medical site is in a Hawaiian rainforest been trying some bagseed lately and while veg is fine bud rot sets in fast. this skunk no 1 is easier and hardier she can really handle rainforest elements, in a greenhouse she would thrive even more. the taste is super green I can't explain, will do another round for sure

(Posted on 05/08/2016)

"These seeds"


Review by Me

I receive this Seeds that look great from the start then started them off and they're looking great thanks a lot

(Posted on 23/12/2015)
Show all reviews