×
COVID-19 Corona Virus - We are monitoring the situation as closely as possible but it is changing daily. We are currently still able to process orders and ship them as normal, however as different postal services around the world adopt different restrictions we are experiencing delays in items arriving outside the EU. Please be patient, your order will get to you.
Super Sweet Tooth is an indica dominant hybrid that maintains the best genetics of its parents; fast growth, big yields and an outstanding level of resin production. THC levels have been tested at over 22%, with CBD levels approaching 1.5%.
This variety offers many benefits for all sorts of aliments and conditions, from mild to severe. The indica effects are particularly great for soothing any stress or anxiety you might have. But use with caution, as the Super Sweet Tooth strain can KO even the most experienced tokers when consumed heavily.
The high is fast acting with an initial cerebral rush and warm body buzz. You will feel refreshed and relaxed and still able to function very well, getting any tasks or errands done. However, overindulging in this strain can cause strong head stone effects, making it hard to focus and concentrate. It can be used for day or evening use and is truly a delight to smoke. Super Sweet Tooth marijuana tastes exactly as the name suggests, deliciously sweet like candy but with fruity and floral undertones.
Finishing in just 8 weeks, it has a good compact structure and a height of up to 150cm maximum indoors. The plant packs on buds in a relatively small space, making this strain an excellent choice if space is an issue. As an indica dominant, Super Sweet Tooth is reasonably easy to grow. Beginners can grow this strain although it's worth noting, because of its compact structure growers will need to watch out for the risk of mold growth. Even with great resistance, the compact indica shape of the plant means ventilation is key when growing this delicious beauty.
This variety is best described as small and sweet but deadly. It packs a punch and produces impressive yields between 400-500 g/m2 indoors. Outdoors, the plant can grow to well over 2 meters with the resulting yields significantly increased. This tasty beast has a flowering time of 8-10 weeks. Commercial growers can maximise their yields with an extra 2-3 weeks in veg and an extra week in flower, making it a superb cash cropper.
This fine specimen is recommended highly for those who love sweet and fruity strains or have a passion for weed like fine wine. The combination of big yields, a medical-grade stone, fast finishing time and high resin production make this strain an excellent all-rounder.
| | | |
| --- | --- | --- |
| | THC CONTENT | 19%-22% |
| | FLOWERING TIME | 8-10 WEEKS |
| | TYPE / OUTDOOR | INDOOR/OUTDOOR |
| | OUTDOOR HARVEST | LATE SEPTEMBER |
| | PLANT HEIGHT | MEDIUM 100cm-180cm |
| | YIELD | 400-500 g/m2 |
Tasting Notes
Bred specifically for its super sweet taste this strain does not disappoint. The sweet notes will dominant the flavour creating a really pleasing smoke. The smell is a mixture of lemon sherbet and straight up candy. As soon as you taste it the sweetness is there like sticky caramel in your mouth. The taste is candy sweet, like caramel and candy floss with fruit notes creeping in and a very subtle floral flavour on the exhale.
This is a very potent strain, so use with caution as a good, single hit will immediately send a powerful buzz right through your body, from your eyeballs to your toes. With further use this will drain away slowly leaving a general all-round feeling of well-being, but still with a headstone that will make concentration a little tricky.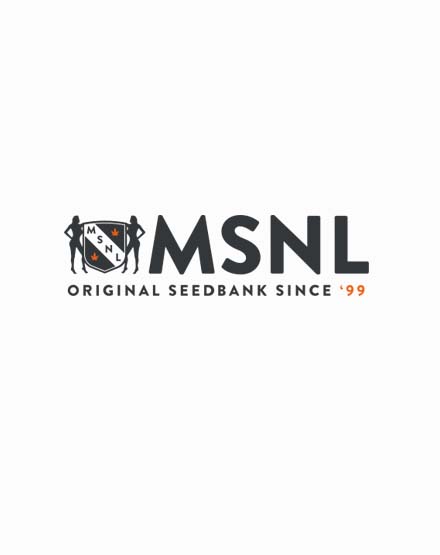 Reviews
"Compact and super dense"


Review by David

Beautiful and compact flowers. Waiting for harvest and can't wait to cure them. Hopefully they'll be as sweet and strong as they say. Definitely will write another review in a couple months.

(Posted on 01/09/2020)

"Huge Buds"


Review by Farmer J

Very potent. Easy to clone. Purple leaves near end of flowering. High yield.

(Posted on 15/11/2017)

"Fast growing and good strain"


Review by Mark

Have two of these beautiful babies going now just hit flowering stage they grow like monsters can't wait to do a tasting reviews definitely a great strain love this company

(Posted on 06/04/2017)

"Love my sweetness!"


Review by Ang

I love sweet smokes and this one definitely delivers! So tasty it makes me smoke more than I prolly should

(Posted on 05/02/2017)

"Nice strain"


Review by Smokeytad

Love this strain great buzz nice yields love it's cross Bluetooth too awesome plants a must for everyone!!

(Posted on 03/09/2016)

"Mmmmm, that taste!"


Review by Alex

I could smoke this all day it tastes so good! Of course, I would have to make sure I wasn't planning on getting that much done that day.....

(Posted on 20/07/2016)

"helped with pain"


Review by ronney roo

good all round painkiller with the bonus of a lovely candy like taste

(Posted on 12/08/2015)
Show all reviews