×
COVID-19 Corona Virus - We are monitoring the situation as closely as possible but it is changing daily. We are currently still able to process orders and ship them as normal, however as different postal services around the world adopt different restrictions we are experiencing delays in items arriving outside the EU. Please be patient, your order will get to you.
The Thai Stick strain is an old skool classic. No really, it is! Thai Stick is a pure sativa landrace cannabis variety, originating in Thailand before being brought to the rest of the world in the 70's and 80's. This strain got its name from the way its buds were traditionally dried and cured. (Tied to sticks). Thai Sticks is a method using only the best marijuana and wrapping it around a thick cannabis plants stem (stick) with hemp rope, so that the buds would dry and cure at a slower pace. The purpose of this was to enhance the THC and potency of the buds.
Thai Stick weed is still a favourite today, with many growers enjoying the strain and its robust qualities thanks to its landrace genes. Although this strain takes slightly longer to grow it's certainly worth the wait. Thai Stick is a high yielder with highly resinous and thick heavy buds. Even the beginner can expect 300g-400g/m2.
From this sativa you can expect both an extremely strong stoned and clear up high! That's right, it's nicely potent with 15-18% THC. This timeless strain has the perfect amount of THC. A pure unadulterated buzz, leading to a very social giggly high is always a winner and That Stick has it in spades.
Enjoy a classic 70's high, rather than having your socks absolutely blown off like with most of today's strains. Thai Stick is truly for the cannabis connoisseur and those that are extremely passionate about the varieties of cannabis.
The smoke is a delicious spicy and earthy experience. with pleasantly surprising candy undertones.
Thai Stick can be grown indoors, outdoors or the greenhouse. Like most cannabis strains Thai Stick needs a warm climate, however, it will put up with grower mistakes and fight off pests effectively.
| | | |
| --- | --- | --- |
| | THC CONTENT | 15%-18% |
| | FLOWERING TIME | 12-14 WEEKS |
| | TYPE / OUTDOOR | OUTDOOR |
| | OUTDOOR HARVEST | EARLY OCTOBER |
| | PLANT HEIGHT | TALL 180cm-220cm |
| | YIELD | 300-400 g/m2 |
Tasting Notes
The taste is classic sativa spices and earthy notes melded with a slight sour candy scent which is genuinely delicious. Thai Stick weed offers an old school taste and high that should be used whenever you need a pick me up, or have to get through the day with a smile on your face.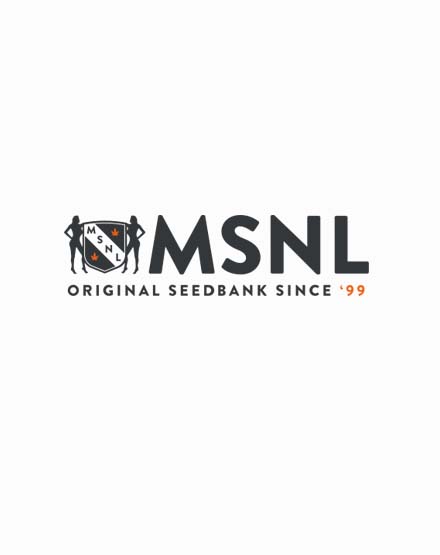 Reviews
"Old School and real"


Review by Steve

Have been a fan of this strain forever but our location does not suit the long flower period but wanted to try and grow it. Planted 3 in pots, 2 females 1 male and the girls have been flowering for a few weeks now. This is just a beautiful plant to look, tall and strong fingers crossed they finish proper.

(Posted on 01/03/2020)

"Phenomenal outdoor plant"


Review by BK

Got one of these ladies going outdoors in South Africa, started her in veg for about 6 weeks and then moved her outside. Got a better hit-rate as far as germination goes with these, with about 6/10 popping so far. Will update once she goes into flower properly, but definitely showing pre-flowers.

I'll update as soon as she starts flowering.

(Posted on 25/12/2019)

"My favorite so far!!!"


Review by Gerald

I got some of these and some old skool seeds and grew them tbthe same time. The old skool flowers faster, tastes slightly better (arguable) , and is not as strong. But my favorite is the thai stick it has a great uplifting buzz just like the thai I used to get in the 70's (not stick though). I also have some of the MSNL green crack that I have just started so we will see how that stacks up with the others.


(Posted on 26/11/2019)

"Fast growth"


Review by HansoloSativa

Popped 6 out 10. from seed to veg they are fast and monstrous growers. Keep you updated when in bloom

(Posted on 31/10/2019)

"Good germination "


Review by Jay

Ordered 10 seeds planted four and all germinated will update further into grow.

(Posted on 24/09/2019)

"Thai trees"


Review by Phil

2 girls from 4 reg seeds, 5 weeks in veg, responded quickly in full flower mode, typical sativa tree, amazing foliage and growth structure, once filled in looks to be a big yielder. Intense LST one in veg stage yielded massive growth, one untrained looks picture perfect old school Thai phenotype with natural growing Thai stick type branches of solid bud.

(Posted on 12/08/2019)

"Good so far"


Review by Guerrilla Gardener

I've been growing various types of cannabis for over 40 years and hadn't tried the Thai Stick strain, so I thought I'd grow some this year.
I did occasionally come across the original Thai Stick back in the 70's and early 80's, tried to grow some from seed outdoors once back then, but the flowering time was too long for them to finish properly in my area.
I was intrigued by the shorter flowering time of this hybrid and decided to give it a try.
Bought 10 regular Thai Stick seeds in February of 2019, decided to use 3 for this grow and save the other 7 for later. All 3 of 3 sprouted and the plants are growing well and looking healthy.
It remains to be seen how they'll turn out by the end of the growing season in my neck of the woods but they're looking good so far.


(Posted on 10/04/2019)

"Patience!"


Review by joh

Planted indoors in Feb , transferred to greenhouse in April (into ground) as they had gotten too big . Was in doubt at first as the plants were growing to over 7ft and touching the roof without any flowers . Have just started to flower now as the nights draw in - looking very good . I did break the main stem around July time to stop the plant from getting too big (also pruned the bigger leaves ) .

As another reviewer said - be patient padawan!

(Posted on 25/09/2018)

"Smooth"


Review by Irish channel.

Bought these seeds last year.
Greenhouse grown , Turned out beautiful, patience is the key with this lady. Worth the wait.
Nice chill buzz.




(Posted on 05/06/2017)

"Glad it's back"


Review by Amie

Glad this strain is back, haven't been able to find it for a long time. But you're out of stock! Please get some more in so I can order it right quick.

(Posted on 22/04/2017)

"Give me some!!"


Review by Thai Searching

Thai stick was fantastic but now its very hard to find. I London we get alot of Thai brick weed, which has some seeds and sticks in it. The appearance is awful and the smell is not very strong

(Posted on 04/03/2017)

"Awesome "


Review by John

Very nice plant

(Posted on 01/03/2017)

"LOL"


Review by Greta Giggles

all you'll do is laugh with this stuff. great for going out with friends, or when you've had a day and just need to forget about things for awhile. Really really happy stuff.

(Posted on 27/01/2017)

"Classic"


Review by Travis

Can't go wrong with an original one of the first strains I have ever tried always keep it around for a rainy day!

(Posted on 30/08/2016)

"Spicy Sweet"


Review by My Thai

Thai food is spicy sweet and apparently, so is the weed. This is great for pain relief, but also if you're just going out with friends, as it keeps you clear-headed and awake.

(Posted on 07/08/2016)

"so much better than hoped"


Review by RJ

It cant say enough thisi is the one i have been looking for. If you are a sativa fan thai stick is perfect. Up high, goy things to do your brain kinda does a mild wave a smile on the face and everything is interesting. The smell is a sweet citrus or tropical fruitiness is strong and draws you you in. I was pleasantly surprised. When i bought thought it said was skunk cross but am not vlear on what this is have never had straight up thai with this flavor which starts ojt almost cannalope maybe, it is much better tasting than chocolope very sweet almost starburst like. This is the weed you are looking for

(Posted on 21/07/2016)

"Good plant, low germination rate"


Review by John

Only 3/10 germinated

(Posted on 17/06/2015)
Show all reviews