Overview
The genetics of THC Bomb remain a mystery since its breeders chose to keep it a well-hidden secret. This strain is all about explosive power. With THC content exceeding 22%, it provides serious strength for any ailment or condition. It's a beautifully balanced Indica dominant hybrid strain, which means it won't totally blow your socks off. Instead, expect to feel a calming buzz sweep your entire body, as all your pains and worries melt away.
Strain Effects
The high produced by THC Bomb is hard-hitting given the 'off the charts' levels of THC. Because this is an Indica hybrid strain the effects are nearly equal, but leaning a bit more towards a physical stone. The cerebral buzz promotes happiness and euphoria and the warm body buzz relaxes every part of the body. Soothing is the perfect way to explain this strain as you ebb deeper into a body stone that's great for a chill night.
Growing info
THC Bomb is the ideal plant for commercial growers. Like Big Bud, the harvest will be massive, with yields between 500 to 600 grams per M2 indoors. You'll get much more of this gorgeous marijuana strain at harvest time if you grow it outdoors. It has a medium height that doesn't exceed 140 cm when growing inside. It remains short but is extremely strong and vigorous, making this the perfect plant for small spaces. Additionally, THC Bomb finishes very fast with higher levels of THC than Big Bud or Pure Power Plant. Flowering time is typically between 8 to 10 weeks. However, leaving it for the full 10 weeks will maximise the THC content.
Appearance and Aroma
The buds on THC Bomb are massive and covered in bright orange hairs and sticky resin. During its flowering cycle, the plant has a strong skunk fragrance along with an earthy scent. But once the plants are harvested, dried, and cured, the citrus and fruity smells become more prominent. The result is a classic skunk smoke with sour and fruity undertones that fill the air.
MSNL Editors Verdict
THC Bomb is one of the best producing strains that consistently delivers an outstanding smoke. It's hearty and versatile to grow and reaches full maturity in no time at all. The large nugs are a gorgeous sight to the eyes and the balanced buzz keeps you up but is utterly relaxing at the same time.
| | | |
| --- | --- | --- |
| | THC CONTENT | Over 22% |
| | FLOWERING TIME | 8-10 WEEKS |
| | TYPE / OUTDOOR | INDOOR/OUTDOOR |
| | OUTDOOR HARVEST | EARLY OCTOBER |
| | PLANT HEIGHT | MEDIUM 100cm-180cm |
| | YIELD | 500g-600 g/m2 |
Tasting Notes
Although the strain has skunky and earthy aromas, the curing process gets rid of these smells and replaces them with sweet berry and citrus notes. Also, THC Bomb has a slight undertone of a diesel that becomes more apparent with every exhale.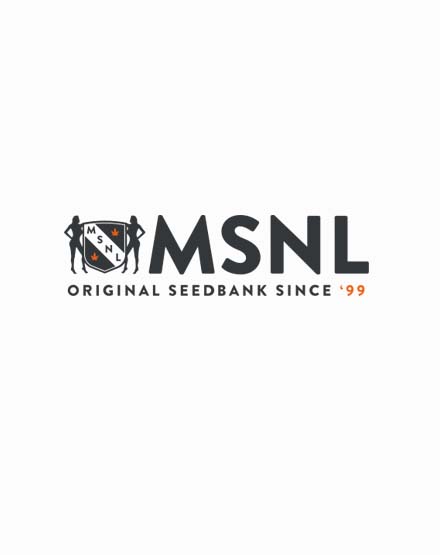 Reviews