×
COVID-19 Corona Virus - We are monitoring the situation as closely as possible but it is changing daily. We are currently still able to process orders and ship them as normal, however as different postal services around the world adopt different restrictions we are experiencing delays in items arriving outside the EU. Please be patient, your order will get to you.
It's on the larger side for an auto flowering strain, (60-120cm), producing fat dense rock hard buds and yielding upwards of 150 grams per plant. The buds are covered in resin thanks to the original White LSD's cross with White Widow Max. This big producing strain does well both indoors and outdoors and can finish in around 70 days from seed. White LSD Auto is a truly awesome auto flowering strain.
| | | |
| --- | --- | --- |
| | THC CONTENT | 19%-22% |
| | FLOWERING TIME | 8-10 WEEKS |
| | TYPE / OUTDOOR | INDOOR/OUTDOOR |
| | OUTDOOR HARVEST | JULY+SEPTEMBER |
| | PLANT HEIGHT | SHORT 60cm-100cm |
| | YIELD | 300-400 g/m2 |
Tasting Notes
White LSD is a very cerebral almost psychedelic strain. By creating a ruderalis version the cerebral effects of the strain had to be maintained despite the ruderalis line raising the CBD levels. The initial head rush is still very present, but the additional genetics now mean that it is not quite so trippy and is more of a creative and cerebral buzz that extends right through the body.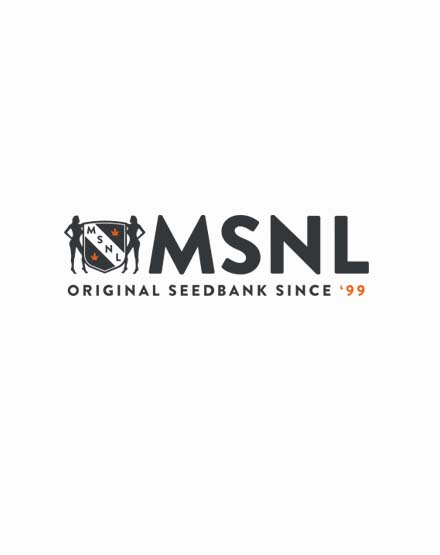 Reviews
"Favorite msnl Auto... So far"


Review by Christopher

Very potent, sticky and heavy odor. The high is amazing, great for anxiety. I've planted 2 and I've given a friend 1 to plant. All 3 germinated and have grown from seed to harvest. A little fickle with nutes in veg state. But grows strong even through my errors. I topped and lst one, and just lst one. The I one I topped didn't like it very much. Definitely slowed the growth down noticably. My friend didn't top his and it grew amazing as well. Started flowering around day 35, and from there they just stacked on week by week. By day 80 they just stunk so amazing, and I couldn't wrap hand around any of the colas. The one I topped have me 50 grams, the other 81 grams. Very happy with the white lsd amazing smoke

(Posted on 14/05/2020)

"All around nice."


Review by samuel

It was topped once and grew very nice buds the potency was a little less than I expected but some things could have been grower error...all in all I am happy! 6.7ozs

(Posted on 11/04/2020)

"White LSD auto"


Review by Daniel

Super potent auto, grown in a dwc system with HLG lighting I had amazing results. Massive yield with very resinous buds the high is super psychoactive cerebral that last for hours.

(Posted on 01/04/2020)

"Excellent on my first success"


Review by Andrew

Yet to harvest but am drooling over the bigbuds almost ready in my wardrobe. 1st lot of seeds were crushed but they replaced them all no probs. I have tried growing with other seed companies before with no luck.
These seeds were big, fat & dark & showed promise right away. I will give a weight next time but I will never buy seeds anywhere else now.

(Posted on 28/03/2020)

"Grows great in spite of light problem."


Review by Chris

Just grew 4 White LSD. Used soil in 3 gal pots. FF Trio nutes 1/2 strength. Never got burned leaf tips. Shortest plant was 24" and tallest was almost 30". But consider i used the crappiest 2 lights in a 2.5 by 4ft area. Blurple china lights that cost $70 ea. Thy only drew 131w each!! Thats all the light i had. so who knows how much better they couldve been with just decent lights. In spite of that ea plant was 2-2.5 ft wide and 2.5 ft tall. They were crammed for space so i removed the biggest one and let it finnish last 2 wks outside and was fine. I got 300-340grams from all 4 when dry. Oh yea 18 hrs on 6hr off. MSNL is the Best and my favorite seed co period. Made 4-5 orders in the last couple of years from them and have never had a problem . My orders have never taken more than 10 days shipping! Im in the states. Thats awesome. And the prices are better than most seed co. You can pay another co. more money to get ur seeds in a pretty glass vile but ill take mine in a little marked ziplock for less dollars. I just got my order, Lemon Haze & Pinapple Kush. In 8 days! Thank You MSNL. I wish we could put up photos for everyone to see.

(Posted on 16/02/2020)

"Amazing strain"


Review by Luke

20 hrs light whole time amazing potency and yield.

(Posted on 19/12/2019)

"Great"


Review by Adam

This strain has a great body stone

(Posted on 09/12/2019)

"Good seeds "


Review by Charles

I started to and two came up in about 2 to 3 days they are looking good in week one I will write another review when they get further along but great company and they sell the best seeds on the market and I've tried a lot of them

(Posted on 23/11/2019)

"Very strong genetics "


Review by Joshua

All 15 seeds popped right away snd have been growing very fast.

(Posted on 01/09/2019)

"Respect"


Review by Green Thumb West

Around week 2 I snapped a branch conducting LST. She didn't completely break but her main stalk was almost severed completely. I placed her stem on the trellis and just prayed lol.

She has tripled her size in 3 weeks after and has a beautiful canopy. Resilient genetics, showed preflower around week 3.5

(Posted on 21/08/2019)

"Great!"


Review by Lawrence

Beautiful sour lemon smell with a hint of diesel. These beautiful ladies were ready to harvest in 75 days. Sweet Citrus taste left on the lips. Highly recommended and would buy again

(Posted on 12/08/2019)

"Well satisfied."


Review by George

Grew 5 plants in bathroom. Used 5 gal. Pots and LED shop lights obtained from Walmart. An inexpensive and easy set-up for a small grow. Well pleased.

(Posted on 03/08/2019)

"Would grow again "


Review by Tyler

This strain performed great under 190 watts of cfl light in two gallon pots with potting soil. 72 days until harvest yield was an ounce and a half. Quality was very good.

(Posted on 02/08/2019)

"Five star because I can't do 1000"


Review by Bear

Five star because I can't do 1000 What an amazing company everything I've done with them has been awesome I'm so glad that I found these people if you're looking for seeds look no further this is the company to work with

(Posted on 17/04/2019)

"Special strain"


Review by Archer

I try this strain when it was new. With light soil, 600w mh+hps (with superlumen which is actually 660w). 20/4 light scale with ph ferfect nutrients (just base nutrients with big bud only). Watered twice at week. One with nutrients, one just plain water. Only did very light Low Stress Training. Germination: 4 seed success out of 5. Harvested 85th day after germination. 4 plant gives a 14 ounces total dry buds. Which is awsome. Taste was nice and i love its high. Really good for daytime usage. Well suprised for an auto.

Second grow was same light (600w mh+hps) with added some side cob led light (5x50watt). But using 24h light. Germination rate a bit low on second (3 popped out of 5) but it was my fault. Second time i used more nutrients. (Advanced Nutrients: Ph perfect conn. base nutrients + vooddoo J. + rhino skin + bud factor x + big bud + overdrive) with some co2 tablets. It has 2 week more for harvest right now. I expected near 17 ounces from 4 plant.

My best autoflower strain so far is Auto White Lsd. Easy to grow. Awsome results with low effort. Just love it.

(Posted on 07/03/2019)

"Well Named"


Review by Tonks

Wow what a strain! Grew one plant in 11L fabric pot (coco/perlite). topped in week 3, harvested day 71, yielded 4.2oz of frosty goodness. Total knockout smoke, forget about doing anything important. Highly cerebral, takes you on a journey! Also makes for greeeeeat cannabutter - made some spacecakes that greened a few ppl out when they ate more than I suggested. :D Strooong smell, singes the nostrils a bit. Chemical kinda flavour with a citrus edge to it that benefits a lot from a good cure.

(Posted on 20/05/2018)

"A bit disappointed"


Review by GreenThumbJim

Had huge expectations for this strain based on the description but was a bit disappointed. Stable and consistent growth pattern, moderate to heavy yield for an auto. Tried a variety of media and lighting patterns, found 20/4 in soil gave best overall results. Smells great before harvest, then doesn't retain much even from soil and slow cure. Most disappointing thing was the buzz. Very misleading description as there was little to no psychoactive response and had no punch. An excellent mid-strength daytime smoke as it is very chatty and social. Similar to old Maui Wowie or Lambsbread in feel.

(Posted on 13/08/2017)

"Get into yer head and explore"


Review by Day Tripper

This is one of those strains that really lets you open up, get into your head and became way more aware of thelights, sounds, everything around you

(Posted on 29/05/2017)

"Loves it!"


Review by Maggie Mae

This is by far my favorite kind of weed. Great high, great smell, and a nice taste too. I just loves it.

(Posted on 13/03/2017)

"A bit high maintenance"


Review by Branden

I did find that these seeds were a bit high maintenance and needed a very careful eye kept on them. But, the yields were so good I will definitely consider growing more.

(Posted on 27/01/2017)

"Just got my shipment "


Review by Therapy

Great service, received my shipment within a week, nicely packaged, as ordered with the bonuses. Keep you posted on the progress. Thanks

(Posted on 22/12/2016)

"KILLA SMOKE"


Review by high ass

grew 5 out side in 5 gal. buckets only got 2, my fault I didn't check on them enough and they died from lack of water. the 2 I did get where awsome got 2.5 oz each dried. killer smoke full of crystal and a great taste. my only problem was when I ran out. Going to planting this kind again just more of them.

(Posted on 03/10/2016)

"Nice"


Review by Travis

Good yields and frosty love the plant and the buzz going to get more of these love any auto quick results and half the wait lol I am impatient!!

(Posted on 08/09/2016)

"Sexy as She Is"


Review by Shady

First off Brendan as soon as you start seeing buds lower the nitrogen to almost nothing and increase phosphorus. If you don't you will get a headache after smoking a joint of any auto or any bud for that mater.
Grow one plant under a 400 watt HS bulb in a 6 foot high x 3 foot wide x 3 foot deep box for best results. Set the light to 16 on 8 off. I keep my light at the top of the box and have a reflective coating lining the inside of the box. There is 8, 4 inch computer fans at the top. 4 of them pull air in and 4 of the push air out. They push cool air across the light at all times. I only recommend doing this for autos. Photos do not grow well this way.
This and White Widow Auto are two of my favorite autos. Every time I grow one I have great results. They only take 2 to 2.5 months to grow from seed and the buzz is great for an old timer like me.

(Posted on 06/06/2016)

"good buzzz"


Review by shakydave

a little spoiled bitch to grow for an auto, but not too bad. leaves just seem to yellow a young age. does much better for yield in hydro, but seems nut. sensitive. still haven't decided if yellow was the nuts. or just the plant since the same happen in dirt. had one plant around a meter tall and one less than a ft/25cm. the big one produced around 60gr.(2 oz.) the small 5 little grams. the rest (3) around 15 gr.. good mixed head and body stone around lasting around 1.5 hrs then lingering lightly for a bit longer, but only barley noticeable

(Posted on 06/04/2016)

"large auto for sure"


Review by Anthony

My white lsd got huge. It got to just under 5ft!!!
Buying the seeds I knew it could get big (from reading the info obviously ).
I have some what a small tent. I tried two inside of this tent.one cameo the top of my tent, and one with three tops stayed fairly short in comparison with the other. This caused a lot of light blockage to lower flowers. Haven't harvested yet.(got about 2wks left). Overall I do love the plant. Them smell I got from this plant was chemical ammonia/skunky. Didn't smell very intense. Stealth grow is possible. Can wait to test sum cured buds tho . interested in what I'm Goin to harvest. Nice genetics

(Posted on 15/09/2015)

"Light, citrusy, and floral...."


Review by Robert D

Just tested out what i bought. Not quite finished curing, but a super daytime high. Super light, with floral and citrus flavors. Clear, and uplifting. Excellent in moderation.

(Posted on 29/08/2015)

"good in moderation"


Review by Brendan

I found that after smoking this strain all day, it gave me a headache. But when smoked in moderation, its a nice clear high. And it doesn't smell too strong, which is good for me. I also found that it finished faster than the 70 days. I grew indoors with LED lights.

(Posted on 08/05/2015)
Show all reviews