×
COVID-19 Corona Virus - We are monitoring the situation as closely as possible but it is changing daily. We are currently still able to process orders and ship them as normal, however as different postal services around the world adopt different restrictions we are experiencing delays in items arriving outside the EU. Please be patient, your order will get to you.
This strain is a high yielder. The strain has a nice taste and grows well in wet / humid areas. A great new additive to our feminized list. The unique cross of White Widow, Northern Lights and Skunk gives a special taste with a great social high. It also represents excellent value for a feminized marijuana strain.
| | | |
| --- | --- | --- |
| | THC CONTENT | 15%-18% |
| | FLOWERING TIME | 8-10 WEEKS |
| | TYPE / OUTDOOR | INDOOR/OUTDOOR |
| | OUTDOOR HARVEST | LATE SEPTEMBER |
| | PLANT HEIGHT | MEDIUM 100cm-180cm |
| | YIELD | 300-400 g/m2 |
Tasting Notes
The cross between White Widow and an old skunk strain has led to a stronger more earthy scent that still maintains many of the finer more subtle citrus spice notes from the widow mother. The taste is still more of incense that of lemons with a stronger skunky flavour which compliments it nicely.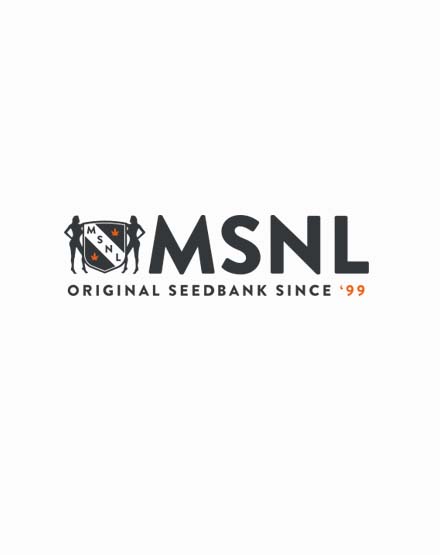 Reviews
"White widow skunk"


Review by Shawn

I'm growing 2 of them know! They are both different Phenos, but are aggressive and stacking beautifully!

(Posted on 26/06/2020)

"what a deal!"


Review by shaky dave

A beautiful plant, very easy to grow, handles pruning well. i monster crop then lollipop right up the stagger leaves after the stretch, got 12 silver beautiful colas. enjoying my 1st bud right now. decarb. in the toaster oven, 45 minutes @ 225f after hanging for 10 days. this 40 yr smoker turned vaper has a nice buzz. also these folks at MSNL are great. bought 10 seeds and not one popped. figured the customs zipped them. i contacted customer service and they sent me 10 at no charge. all 10 are jared up for the cure

(Posted on 26/12/2019)

"grows tall not very mold resistant great taste"


Review by Max

Grew to about 1.8mts, if topped then to about 1.1mts
due to a tech problem the humidity went up for a few weeks in my grow room, this caused a nasty mold to grow and spoiling lots of buds, I don't think this is very mold resistant, should not be a problem in a very controlled environment,
once dry it does not stink as much as other skunks, nice head high, good for kief production, thanks MSNL ! (great service, just bought some more)

(Posted on 29/11/2019)

"Hardy strain, incredible structure "


Review by Kyle

I love this strain it's amazing incredible structure
Very sensitive to ph fluctuations and salt build up with bottled nutrients I'm doing an all organic dry fert for the next run minimum of 2x2 area for each plant they get bushy another thing I noticed if you top only once you get better yield with this strain it will grow massive colas with colas coming off of colas this one likes to be left alone if you top just once that's the trick with this strain I promise !

(Posted on 26/07/2019)

"have grown this variety on several occasions "


Review by john

has never failed exceptional germination . large yields , powerful high
fairly easy to grow, forgiven. good for beginners


(Posted on 17/07/2019)

"She is a good in indoors and a fast growing"


Review by Mark

Love this never grown some so fast at growing can't wait to do a tasting review just hit flowering stage keep up the good work msnl

(Posted on 06/04/2017)

"Super Potent"


Review by 44Marty

Very high THC and like other reviewers said, tric's so loaded with tric's
A nice trippy effect on just a little, and with more you may suddenly realize three hours later that you have been daydreaming and there's drool down the front of your shirt

(Posted on 09/03/2016)

"Impressed"


Review by mike

This has to be the easiest and most rewarding strain I've ever grown....Actually this was my first grow. Every seed I started sprouted and made it to harvest. This strain is very forgiving and looks beautiful in the flowering stage. I highly recommend this is for beginners and professionals... Keep up the good work MSNL!!

(Posted on 19/12/2015)

"White Widow Skunk"


Review by Budd

There not kidding when they said, "Anyone who grows this, would recommend it!" This is one of the Most Perfect strains I've Ever come Across, it has ALL the characteristics of its Parents. The Pheno I've popped is a Frosty, Red Haired, Giant Calyx Pods that are just covered with several Layers of Trichomes.... I mean the Trichomes seem to have Trichomes on there Trichomes. When I said Red Haired I meant so Red it's like a Dream, and the Smell is so Famtastic! It's like Fruit Loops, with Lemon Skunk Candy, with such an Earthy Cannabis Smell that follows. All in all I give this plant 5 stars. She has a good stretch in the first 4 week of flower, she tops well, and can be super cropped easily, can take clones of her clones.... She roots in 5 daysNO JOKE. She should be vegged big, can do great in DWC, builds rock hard colas, but should be lollipopped.

(Posted on 18/10/2015)

"White Widow Skunk is Epic!"


Review by Budd

She is very PH tolerant, does extremely well in DWC setup, very huge Colas, and giant crystal covered calix pods. This lady is a Keeper in any garden. She has very similar growth to all of it's parentage, she looks like White Widow, Northern Lights, Skunk, and I'm banking the Sativa they used was related to a UK Skunk, but I'm not certain on the UK Skunk being in the cross, but the stalk of this Lady smells like Chesse, but the buds smell like a lemon, widow, northern lights funk, with a nice cheesy, skunky finish. Not sure what it taste like yet, but White Widow Skunk is in my top 5 strains... Next to Cherry Thunderf@$k, Maple Thunderf$@k, and Alaskan Thunderf$@k.

(Posted on 02/10/2015)
Show all reviews