×
COVID-19 Corona Virus - We are monitoring the situation as closely as possible but it is changing daily. We are currently still able to process orders and ship them as normal, however as different postal services around the world adopt different restrictions we are experiencing delays in items arriving outside the EU. Please be patient, your order will get to you.
Short and quite stocky for a Sativa, Auto Amnesia certainly looks like her original photo period cousin only in smaller scale. Long sativa leaves still populate multiple branches that have bud sites running their entire length. Once dried and cured Auto Amnesia gives exactly what you would expect in its smoke, a rapid and spiralling cerebral buzz that quickly peaks with a racy and energising high. This is not for the feint hearted as with repeated use this gains in intensity and has even been known to have mildly psychotropic tendencies.
The taste is straight up Sativa spice with a slightly more earth skunk undertone thanks to the ruderalis influence, which all in all makes for a very pleasing combination. The yield from one plant averages at 80-100g in a normal lighting system, but if grown in Hydro with more significant light levels 120g per plant is definitely achievable. Auto Amnesia is a Sativa ruderalis cross so it will need plenty of light to maximise its size but it will also grow very well in most other climates thanks to its higher mould and pest resistance inherited from its mother. Ready in as little as 11 weeks from seed, with a high that will send you into the stratosphere, Auto Amnesia is one of the finest Sativa dominant Autoflowering strains in our catalog. An absolute must for and connoisseur.
| | | |
| --- | --- | --- |
| | THC CONTENT | 15%-18% |
| | FLOWERING TIME | 10-12 WEEKS |
| | TYPE / OUTDOOR | INDOOR/OUTDOOR |
| | OUTDOOR HARVEST | JULY/OCTOBER |
| | PLANT HEIGHT | SHORT 60cm - 100cm |
| | YIELD | 400-500 g/m2 |
Tasting Notes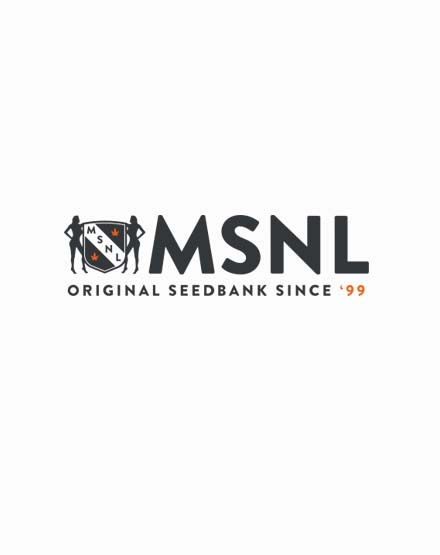 Reviews
"Always happy here "


Review by Joel

Love MSNL

(Posted on 16/05/2020)

"An "AWAKENING" experience."


Review by Big Cheef

My wife and I decided to try this strain strictly because of the name. Man, did it pay off. The seeds germinated in less than one day. Once we tried the product, WOW! We have never experienced anything remotely close to what this did to our brains. It was as if God himself whispered gently into my cerebellum, "Be still,Big Cheef," all seemed calme and clear after. Once again, MSNL has exceeded our expectations. The are Awsome!!!!

(Posted on 07/10/2019)

"LEGIT!!!"


Review by Grant

What can I say the seeds came less than 2 weeks and germinated within 24 hours, solid company I will definitely be back for more. Highly recommend stealth very effective.

(Posted on 27/09/2019)

"Fast shipping"


Review by Shaun

Got seeds in 6 days. Only problem one seed busted. But i think that it happened during shipping

(Posted on 03/07/2019)

"Great"


Review by Wade

Stand up company five star review, I can't say enough good things great service.

(Posted on 08/05/2019)

"Awesome supplier"


Review by John

I was sceptical on whether or not I would receive them. I was amazed when they arrived 10 days after ordering them and great quality to. Cheers

(Posted on 30/07/2018)
Show all reviews