×
COVID-19 Corona Virus - We are monitoring the situation as closely as possible but it is changing daily. We are currently still able to process orders and ship them as normal, however as different postal services around the world adopt different restrictions we are experiencing delays in items arriving outside the EU. Please be patient, your order will get to you.
Our breeders have managed to maintain the best traits of the photoperiod mother, offering a highly potent, big yielding kush strain in just 75-80 days from seed. A tight dense bud structure coupled with yields upwards of 450g/m2 make this an excellent commercial option. Despite the addition of the ruderalis, Auto OG doesn't lose any of its potency. THC levels are recorded between 19-21% and resin production is extremely high when given the right treatment. The stone is typically Kush with a heavy body hit thanks to the strains indica dominance. It has the classic musty lemon fuel flavour that's synonymous with OG Kush. If you want a fast finishing, potent Kush strain Auto OG is a must try!
| | | |
| --- | --- | --- |
| | THC CONTENT | 15%-18% |
| | FLOWERING TIME | 8-10 WEEKS |
| | TYPE / OUTDOOR | INDOOR/OUTDOOR |
| | OUTDOOR HARVEST | JULY+SEPTEMBER |
| | PLANT HEIGHT | SHORT 60cm-100cm |
| | YIELD | 200-300 g/m2 |
Tasting Notes
Probably the most well known strain of recent years OG kush is for many people the perfect Kush it has been given the auto treatment in spectacular fashion. The aroma changes slightly with the additional auto genetics added enhancing the classic earthy/skunky scent. The stone is unchanged still making it a very intense experience with the head rush taking you by surprise before developing in to a very satisfying body stone.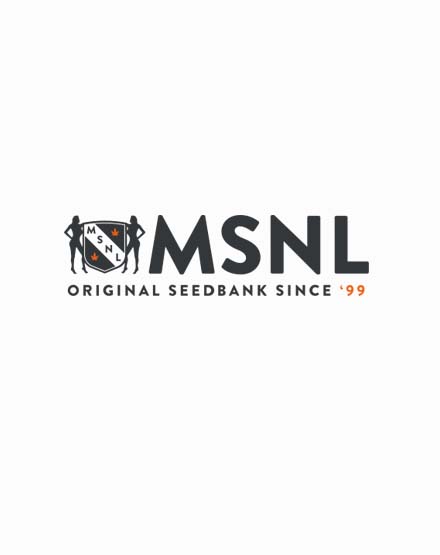 Reviews
"Bombdiggity!"


Review by samuel

I keep squeezing one of these plants into every grow. The smell is very strong the buds are super high in THC and the yields are always consistent at about 6 or 7 oz of plant after being topped!!! Loves lower ec!

(Posted on 11/04/2020)

"Smells unbelievable. High yield, great smoke. "


Review by Seth

I've grown 3 of these now. Even with slightly inadequate light on the first grow, she still pumped out 2oz dry of sticky, resinous flower. More light and the other two have taken off like crazy. 10/10 would buy again.

(Posted on 28/01/2020)

"Very pleased "


Review by Luke

I got this one in a three pack and I thought this would be my least favorite of the three. But it was so not. Taste amazing and is potent plus fairly well yield.

(Posted on 21/12/2019)

"Great genetics once again"


Review by samuel

I grew this in my current grow and harvested 5 1/2 oz. It is a very potent smoke it's very dense and full of trichomes. It's diesel just as advertised. I could not be happier it finished in 76 days from seed.

(Posted on 01/12/2019)

"Very nice"


Review by Adam

Very good og strain . Smoke is fantastic

(Posted on 08/09/2019)

"Perfect"


Review by Adam

Perfect strain for my location grows great outdoors and a healthy yield

(Posted on 20/08/2019)

"Always Delivered"


Review by Dan

They always have delivered mine fantastacally stealthy and only one Auto didnt flower but I live in very cold conditions?? The quality of G!3 was amazing and strawberry cough too. Ordering more now!!!!

(Posted on 26/04/2019)

"Truth in Advertising!"


Review by Matthew

I've grown both the auto and photoperiod OG Kush from MSNL. Both are very good. The growth, scents, flavor and effects are pretty much as described, which is no less than what I've come to expect from this seed bank. (Except a few instances where I can only conclude they are being modest.) Medicinally this strain is very effective for mild to moderate pain, great for mood elevation, and is a better treatment for anxiety than any pharmaceutical. Recreationally this strain is just plain fun! I don't really experience much in the way of couch lock, but this could be because I tend to stick to lower doses for both medicating and recreational use. I found the auto flowering version to be a little more moderated in its cerebral effects and a bit more effective for physical relaxation than its photoperiod counterpart. This may be attributable to the entourage effect from a slightly higher CBD content imparted by the addition of Ruderalis genetics. Photo or auto, you won't be disappointed with the genetics of MSNL's OG. You won't find better OG Kush at the price anywhere.

(Posted on 28/03/2019)

"Auto og kush"


Review by Matthew

I have had no trouble with msnl seeds alwase arive the same time all my lemon skunk germinated but my auto sweet tooth did not grow and my auto og kush never even germinated the skunk 1 and sour d is doing great to bad for the autos regardless i will order from msnl again

(Posted on 05/03/2019)

"How Tall? LOL"


Review by THComa Wash

With a Kind LED 3-Series L-450 light and Fox Farn soil ans Trio of Nut.
Day 21 from live germ 10", Day 28- 18", Day 35-34", Day 42-50", Day 49- 65"
Day 56-70"? How tall are these supposed to get?
Day 63- They're way tall but it could just be my set up, they look awesome thanks for a great product.
TW

(Posted on 13/08/2017)

"Fantastic & Reliable seller!!!!!!!!!!"


Review by Lord-Xanthor

This review is in fact for my entire purchase. Due to some glitch, I wasn't able to leave this where I wanted it as the system keeps thinking I'm not logged in. Why purchase from MSNL instead of any other? First look up Marijuana in the search panel on ripoffreports.com. Its a website that lists ever bad seller out there. When you do the search, you will notice something. MSNL is not even listed once! For a company that's been around for a long time, to not have one complaint, that's amazing in itself especially when dealing with products like this. After reading up on that website and seeing all the horror stories and none listing MSNL, that in itself is one of the best reasons for buying here. But lets take it a bit farther. I have bought twice from MSNL. If your a first time buyer and are wondering how reliable this company is, the only thing I can say is I not only got my orders, the quality was beyond my expectations. The only thing that had me worried was the BOGO's. They don't show up on the invoice, but are included in the orders. Stealth shipping, though I didn't need it, I still chose it just in case and the way they shipped my order, it was well protected!
For those of you buying in the USA. Some of us lucky ones ended up with recreational marijuana getting passed on November 9th. What wasn't mentioned that we are all finding out very slowly is that Congress passed a new bill hidden in a 1200+ page document that finally ended the medical tug of war the states and federal government was having where though the state had it legal, the feds would randomly show up and strip a shop clean. As far as the medical side goes, those raids wont be happening anymore. Its now up to the states to decide if they want marijuana legal or not for medical reasons.
Which now brings us back to MSNL. Whether medical or recreational, there are too many fake sellers out there and what better place to get great quality seeds and not worry that they are going to run off with your money, is MSNL! Magazines list them as reliable and trustworthy. Growing websites and even how to videos list them as well. Why risk going elsewhere and losing your money when you can get just about every type of seed here! I know trying to get a living person to talk to is a bit hard, but for a company that is using only email to respond to questions and issues, the turn around time is very fast! The only issue I had was when one of my purchases didn't process the returning customer discount. When I wrote them, they fixed it and credited my card before even replying.
Now, I do have a few suggestions for those buying from the USA. When ordering, I highly suggest paying extra for the stealth shipping. The reason for this: Your state like mine may have legalized marijuana both recreational and medical but there are many states that haven't. You run the risk of having your purchase confiscated if it happens to pass through a state where its not legalized. a few dollars more to make sure you get what you paid for is definitely worth it. MSNL took only 9 days to get my order to me. I had to wait 30+ years for my state to legalize marijuana. The few extra dollars not only got the product to me, it was a piece of mind knowing it would be much more difficult for someone to find and steal. I'm putting another order together and realized that I could get stealth discounted or even free depending on how large my order is. Stealth is definitely the way to go. Also, if the order is huge, like over $1000, I highly suggest breaking it down into several smaller orders. This way if by chance your order ends up going through any states that might confiscate your purchase, at least some will make it through to you. As the saying goes, never put all your eggs in one basket.
MSNL is very good at answering questions, very reliable at shipping out orders, and sending quality seeds at very decent pricing! Risking going elsewhere you most likely will end up like one of the many on ripoffreport.com who lost hundreds of dollars to fake companies. Thanks again for great products MSNL!!!

(Posted on 20/11/2016)

"OG - one of the best!"


Review by OG Crusher

This is one of the best strains out there! Turn it up a notch by feminizing it and making it auto? How could one go wrong?

(Posted on 03/10/2016)

"Get comfy"


Review by Debilitator

This is such a KO strain. I find that just after a few tokes, I'm right in the couch. I know there's part sativa in OG, but I can never feel it. Still, nuthin wrong with a good couch lock every now and then.

(Posted on 08/09/2016)

"good any way you consume it"


Review by Equality Toker

I've rolled this into a joint and smoked it and found that the smell was more earthy - almost like mushrooms. But when I vape it, the smell is so citrusy. I love that I can mix up the same kind of weed!

(Posted on 08/09/2016)

"Crazy for autos!"


Review by Auto Runner

I love auto strains so much, and OG is always one of the best. Stop paying so much electricity (not to mention popping up on some unwanted authoritative lists) and use them! Dependent on age, not light, so all growers win!

(Posted on 08/09/2016)

"Kinda smells like dish soap"


Review by Dope Daphne

Does anyone else think that this smells like dish soap? Not in a bad way, but kind of nice and clean. I love it. Not as much as I love the buzz though, which is awesome.

(Posted on 08/09/2016)

"Really, really dense buds"


Review by Grinder Minder

I don't know anyone that doesn't have a grinder, but if you don't, you better make sure you get one. These buds are so dense, it'll be tough to get thru if using scissors or tryin to actually break it up with your hands.

(Posted on 08/09/2016)

"Nice smell, great high"


Review by Mark

The high hit me right away, and it was potent! I might love the smell the most about this OG, a cross between lemon and skunk.

(Posted on 06/07/2016)

"good shit"


Review by Anthony

Im will be buying more asap...lovely strain

(Posted on 04/06/2016)

"75-90 Day wait for OG! The BEST!"


Review by Jimmie

I`ve wrote a few reviews and most are really good, I guess that ought to tell you who your dealing with when you buy from MSNL.... I`m in the Midwest USA, I`ve been buying here since 2008-09 and every single order has made it to me and every single bean has been viable! THATS AWESOME! This strain took a bit longer than I expected to finish but man is it great! My patience cant tell any difference from this to the normal photo period strain, and it saves me time and Elec...$.$.$. Again with auto`s some produce a bit more than others and some are taller than others but its not a huge difference and its well worth it with this one! If your still on the fence about trying autos, get this strain and all that will be gone. They beat my door down for this one. 5 STARS and this one will be in my garden at all times! Responds well to heavy nutes with very little burn on the leaf tips. 10 beans, 5 gallon buckets, my own soil mix, fox farm nute`s, 1000w light, 75-90 days and 20 ounce latter = a lot of happy people.... MSNL and they`re breeders have done it again! WOW!

(Posted on 15/04/2016)

"GARBAGE"


Review by Mike

GARBAGE SELLER THAT WON"T RESPOND TO ORDERS THAT YOU DID NOT RECEIVE

(Posted on 28/03/2016)

"Really Really Good"


Review by Jimmie

I have 35yrs experience. I`ve been growing Auto`s for the past 4yrs. I put these in dirt on December 22. All 15 popped. Some show Indica genes and some sativa. Its really different than any other strain I`ve grown. I lost one but the other 14 made it the whole way. I started cutting on March 1st and just took the last on March 15th. So these can take a little longer. The buds are nice and uniform, hard but not rock hard. 2 grew 4 feet tall and the smallest was 2-1/2ft. They produce a LOT of resin! You will find yourself washing your hands after each time you touch them. I use my own soil mix where I use Pro-Mix as the base. I used 1 1000w HPS in a 4-1/2ft x 6ft space, I use 5 gallon buckets and I keep my light on 24/7. 14 plants produced 1-1/2lbs. They responded well to a FoxFarm nutrient schedule throughout the entire grow. I didn't have to use my carbon filters until half way through flowering so they`re not overpowering although once they start they smell very nice! Once finished they`re very fragrant and again very sticky! They DONT like the heat over 85f and DONT like cold under 55f. The high isn't overwhelming but is powerful and calming. Spot-on what I was after. I enjoyed growing this strain, I will grow it again and I highly recommend these to anyone after a Great OG strain!

(Posted on 16/03/2016)

"A truly beautiful plant and the buzz that goes with it."


Review by jeff

The buzz IS better than the plants good looks. I'm just finishing an order and making one again. Truly satisfied.

(Posted on 03/12/2015)
Show all reviews