Overview
IBig Bud Auto is a cross of Big Bud and a large phenotype of a ruderalis indica. This was back crossed with the original Big Bud mother and stabilized. This strain has consistently proven its yield calibre topping the scales at 150g+ per plant of beautiful sparkling buds.
Strain Effects
As an indica dominant hybrid the overall effect is relaxing with a very pleasing buzz being felt throughout your body. However there is still some Sativa in the genetic line of the original big bud and this is evident in the mood uplifting effect that is felt along side the more physical feelings. You will not get a complete numbing couch lock form this strain which makes it a great strain to unwind with if you still want to be able to focus on Netflix of getting into some gaming.
Growing info
A real advantage of Big Bud Auto is that it will grow well in nearly all climates. It will be perfectly happy with minimal training, just make sure you give it some support during flowering. This is because it tends towards a large single cola that fattens up quickly and can overwhelm the strength of the stem and branches. Initial vegetation can take slightly longer than some autos before it starts to flower, extending the overall growth time, but this also adds to that all important yield. It will also respond well to quite heavy feeding so don't be shy with nutrients once the plant is established.
Appearance and Aroma
Typically Indica in shape the side branches form of a main stem giving that classic Christmas tree shape to a plant that normally tops out around 100-130cm. The leaves are quite broad and a have a slightly lighter colour than many indica dominant strains. The buds are huge and very dense, often appearing quite pale, especially in the later stages of flowering as the trichomes begin to dominate. The aroma is classically skunky with an earthy touch. As flowering really gets going these intensify significantly so is you are trying to be discreet, odour eliminators are a must.
MSNL Editors Verdict
If you are looking for a big production plant that is easy to grow this is your girl. For outdoor growers that have the luxury of an April start you can easily get two harvests a year of very tasty buds
| | | |
| --- | --- | --- |
| | THC CONTENT | 15%-18% |
| | FLOWERING TIME | 8-10 WEEKS |
| | TYPE / OUTDOOR | INDOOR/OUTDOOR |
| | OUTDOOR HARVEST | JULY+SEPTEMBER |
| | PLANT HEIGHT | SHORT 60cm-100cm |
| | YIELD | 400-500g/sm |
Tasting Notes
Big Bud is a classic skunk tasting plant. The rich earthy aroma is complimented well with hints of pine and slight citrus when smoked. The exhale is smooth and well balanced making for a well rounded experience.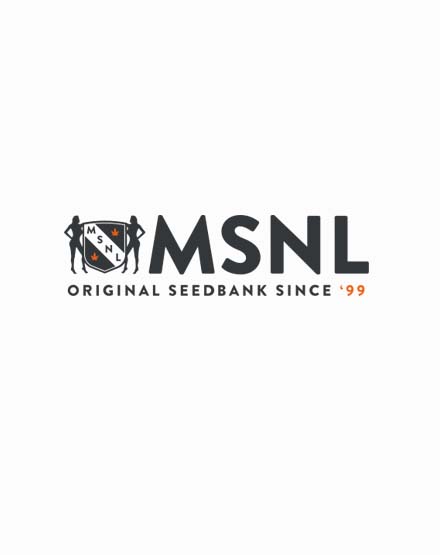 Reviews