×
COVID-19 Corona Virus - We are monitoring the situation as closely as possible but it is changing daily. We are currently still able to process orders and ship them as normal, however as different postal services around the world adopt different restrictions we are experiencing delays in items arriving outside the EU. Please be patient, your order will get to you.
As well as yield Big Bud Auto achieves a sweet fruity skunk taste and strong physical stone. The Plant will get much larger than standard autos and buds will be tight and compact. The strain will resist disease and pests well. Allow 9-11 weeks from seed. May be of medical interest.
| | | |
| --- | --- | --- |
| | THC CONTENT | 15%-18% |
| | FLOWERING TIME | 8-10 WEEKS |
| | TYPE / OUTDOOR | INDOOR/OUTDOOR |
| | OUTDOOR HARVEST | JULY+SEPTEMBER |
| | PLANT HEIGHT | SHORT 60cm-100cm |
| | YIELD | 400-500g/sm |
Tasting Notes
Although Big Bud should be all about size there is no reason to lose out if you want to grow an auto. The taste is maintained as a classic skunk mixed with earthy wet forest floor. The ruderalis line that is crossed to the big bud have deepened the body stone a little, but otherwise has done little to negatively effect the photo period original.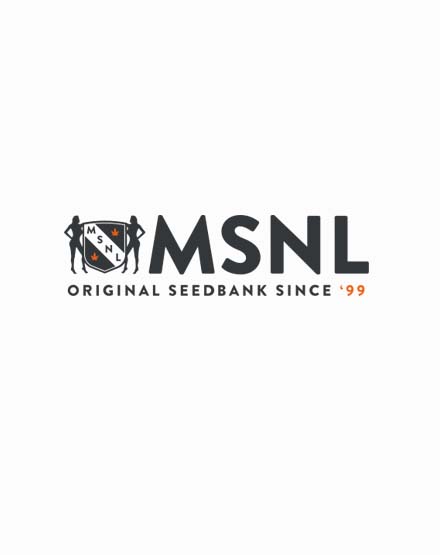 Reviews
"My tent is full of fruity desserts "


Review by Curtis

I got a 4 x 8 indoor grow tent and I use fox farms medium along with there nutrients 3 led grow lights at a 1000 w each a humidifyr a heater fans all the good stuff and I keep it at 78 degrees and 50 percent R.H. and lighting is 18. 6 everything I grow is the kind and always a good yield. I only use your seeds and maybe 1 out 10 won't germinat. And I germinat them in the medium. The girls at 58 days and starting to smell fabulous. I got 3 pineapple kush, 3 lemon haze 3 ak47's, 3 big bud s that are autos and started flowering in less than 30 days plus I have 3 G 13's regular plants I'm guna clone for a while before I put them on 12. 12. In my 3 x3 tent and those are med. Buds.so I have no complaints on your products. After harvest I'm going to start a new grow of Auto blue dreams, purple Hulk, white widows and white lightnings.so until my next review happy growing.

(Posted on 12/03/2020)

"Plan on changing plans/layouts of plants."


Review by Jose

Got 3 going now out of 5 with 2 more coming right behind em.
I set my lights at just short of a meter no where near done vegging and they are only 10 to 15 centimeters away from the lights.
The span of the branches is just shy of a meter each plant.
Big Bud is definately BIG/HUGE for an auto.
I hope the yields are great if i get in between a 500-1000 grams i will be ecstatic with the low end but not surprised if they out put on the higher end. In which case i will prolly nut about the yields.
So if you were not planning on doing a SOG with only a few plants think again they will fill a good size space with only 5 plants. Plus get some height to the plants.
The genetics of the seeds from MSNL is pretty darn good compared to most places that charge double what MSNL does.
If you are a light smoker 1 crop will get you through most of the year with 5 plants. Heavy smokers might need 2 sets or one big grow.

(Posted on 09/01/2020)

"So far so good "


Review by Ben S

It took a while to get my seeds but they got planted dec 2 and the are looking really good they all are thriving and have thick stems I just stated to put them under lst and they are bushing out pretty well

(Posted on 24/12/2019)

"Just started"


Review by E

Just popped 3 of these in a 2x3 closet in some 5 gal fabric pots I didn't see a lot of people growing this strain on YouTube I hope the yields are massive

(Posted on 04/12/2019)

"Good start "


Review by Charles

I started 5 of these they all came up in 4 to 5 days it's 1st week but I'm happy they all sprouted so so far so good I'll write another when there further along but look good so far

(Posted on 23/11/2019)

"Big"


Review by Adam

The size of these buds are awesome no wonder they have it this name . Great bud.

(Posted on 22/08/2019)

"Impressed"


Review by 9planets

This plant grew just over 3 feet. Buds are nice and dense. Smells really fruity. It's curing now but I tested a bud and to be honest it's killer. I have been smoking 25 plus years and this little auto with its 10 to 14% THC knocks me out lol. Great strain. 1/4 nutes.

(Posted on 16/02/2018)

"Marijuana Engineer"


Review by Mark

I am growing this now and it is turning out to be a massive auto. Please follow my grow here! https://growdiaries.com/diaries/2821-big-bud-automatic

(Posted on 31/08/2017)

"Fat Nugs"


Review by SD

Fat tasty nugs with plenty of crystals.very sweet

(Posted on 29/12/2015)

"DENSE"


Review by Zach the Gardener

Very impressive. nice hardy dense fruits. and extremely easy to grow.

(Posted on 07/10/2015)

"Very high yield"


Review by Assbutt

This gets very very big!

(Posted on 17/04/2015)
Show all reviews