As the world's focus remains on global health, and politics, another movement has been flying under the radar. That being, UK legalisation of cannabis. After years of complications with medical cannabis programs UK officials are now considering cannabis legalisation for adult and recreational use.
So, what's the latest legalization news UK residents need to know when it comes to growing and consuming cannabis legally? Here we'll answer all the top questions on UK weed legalisation to catch you up on the most recent action.
When Did Cannabis Become Illegal in the UK?
But, before we do - let's cover how we got to where we are today. Let's start by answering the first question on everyone's minds - when did cannabis become illegal in the UK? Way back in 1928, cannabis was technically 'banned' and made illegal in the UK. This is when the plant was added to the Dangerous Drugs Act of 1920. However, the medical use of cannabis wasn't banned until 1971 and the growing of cannabis plants wasn't illegal until 1964.
With knowing how beneficial cannabis can be today, you might then wonder - just why was cannabis made illegal in the UK? Unfortunately, the exact reasons are somewhat unknown. Even so, conspiracy theories indicate the move might have been politically motivated. Some say cannabis was made illegal in the UK to protect the lumber industry due to hemp's similar commodities. Others say it may have been due to racism that was prevalent at the time.
Since then, the debate over cannabis has been just as contentious. However, some cannabis legalisation headway has been made in the recent 2000s. We'll cover just what has happened, next.
Will Cannabis Ever Be Legal in the UK?
Later in 2001, The Labour Party reclassified UK cannabis from a Class B drug to a Class C drug. The action essentially decriminalised cannabis in the UK allowing the country's police to focus more time on other offenses. In fact, 199,000 police hours were saved as published in a 2005 Home Office report.
Unfortunately, in 2007 politicians overturned the revision and made cannabis a Class B substance once again, which it's remained since then. Luckily, over the years, medical experts and scientific research have been proving the beneficial effects of cannabis. Hence, the recent emergence of many medical cannabis programs across the globe and the UK included.

In April 2021, the UK Sentencing Council published new guidelines, with no change of limits to possession and supply for cannabis. However, when it comes to cultivation, there has been a backward step, with the category thresholds regarding the number of plants being reduced.

Previously 28 plants would have constituted as a category 3 offence, ranging from a community order to 5 years in custody (depending on the role). Under the new guidelines, this has been reduced to 20 plants. Category 4 offences, which result in noncustodial sentences, have followed suit dropping from 9 plants to 7.
The UK's medical cannabis market hasn't been as successful as originally hoped. To find out why, let's dive deep into the medical cannabis UK movement, so far.
The Complications of Medical Legalisation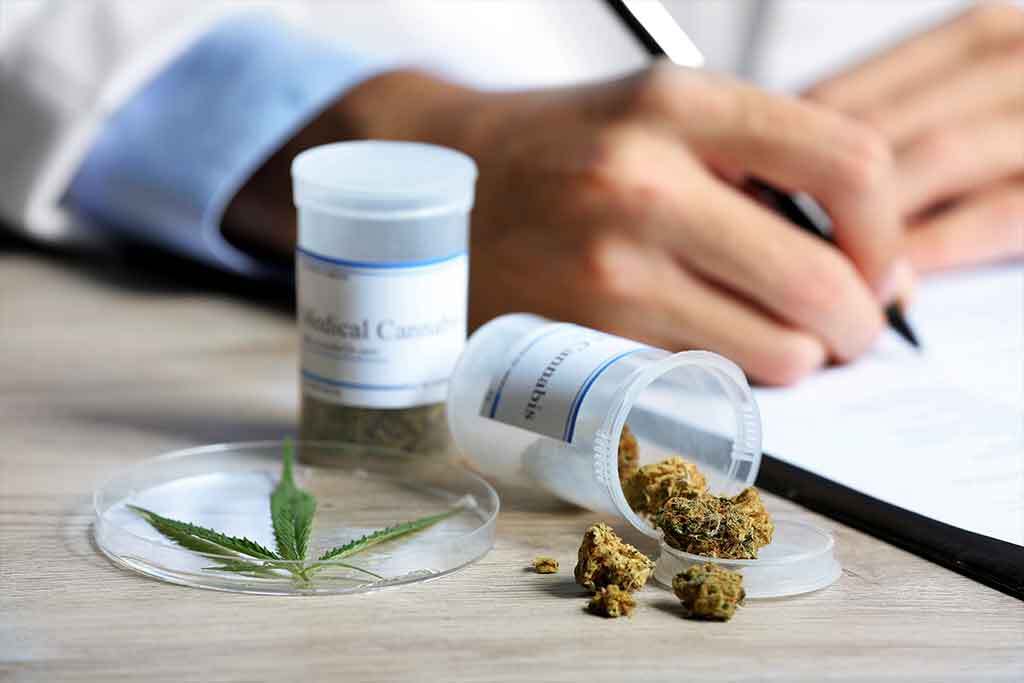 Today, medical cannabis is technically legal in the UK although the market has been incredibly slow to take off. In 2018, the medical use of cannabis was legalized by law, and the National Health Service (NHS) was assigned to execute and manage the program. Since then, even though cannabis based products for medicinal use (CBPMs) should be widely available - they're not being widely used by the NHS. In fact, only a few hundred prescriptions have been written since then due to complications with the law's language.
There are a number of barriers in place that make it difficult to receive a prescription for CBPMs. One is, the fact that cannabis can only be prescribed by a specialist doctor. In addition, the prescription can only be written after off-label medications and all other 'licensed options' have been explored, and exhausted. Secondly, the guidelines set by the National Institute for Health and Care Excellence (NICE) are extremely prohibitive for prescribing physicians. Including only the following conditions for CBPM recommendations -
Intractable nausea and vomiting
Chronic pain
Spasticity
Severe treatment-resistant epilepsy
But as we all know, cannabis can be so much more for everyday aches and pains, including mental health stresses. As so many UK residents self-medicate and consume regularly outside of the program - government leaders are now looking more closely at UK legalisation for recreational and adult-use. Let's explore the latest on cannabis legalisation in UK next.
The Latest Adult-Use Legalisation News UK Citizens Need to Know
Currently, the UK is one of the most restrictive countries when it comes to 'drugs' and cannabis in Europe. Despite the fact that as of 2019, 48% of UK citizens supported cannabis legalisation, twice as many as those that object it (24%) according to a YouGov survey. That's in addition to medical cannabis legalisation having the most support overall, with 77% of respondents in favor.
But most recently, the city of London and its Labour Party mayor Sadiq Khan might be the most influential for the future of UK cannabis legalisation. In January 2022, Khan announced his program that would offer an arresting alternative to citizens caught with small amounts of cannabis. If enacted, the program would essentially decriminalise cannabis in the country's largest, and capital city.
Khan acts as a long-time supporter of the cannabis legalisation and decriminalisation and this isn't the first time, he's been in the news. In 2021, Khan indicated he was launching a review fully investigating the benefits of decriminalising cannabis in London. At the time, Prime Minister Boris Johnson rejected Khan's ideas reaffirming drug policy was 'a matter for the UK government'.
So, how are the other UK politicians handling the push for cannabis legalisation reform? We'll answer that next.
The Current State of UK Cannabis Legalisation
Unfortunately for the citizens of the UK, the fate of cannabis legalisation lies in the hands of politicians with widely varying opinions. On one hand, Liberal Democrats and the Green Party seek to create a regulation system for UK cannabis. On the other hand, the two most major parties - the Labour and Conservatives aren't as privy to debating cannabis decriminalization or legalization at this time.
That could soon change, as a group of cross-party MPs recently came together to visit, explore and educate themselves on Canada's legal market. After a trip to the first Nation to fully legalize adult-use cannabis, Labour's David Lammy, the Liberal Democrats' Sir Norman Lamb and Conservative MP Jonathan Djanogly indicated they'll be pushing for reform and hope UK cannabis legalisation happens within 'years' or at least this decade. This could be thanks to Canada's economy receiving a $43.5 billion boost since legalisation.
As cannabis UK legalisation remains up in the air, there are a few questions left to answer. To finish our ultimate guide, we'll answer the most frequently asked questions on legalising cannabis UK residents have.
UK Legalisation FAQ's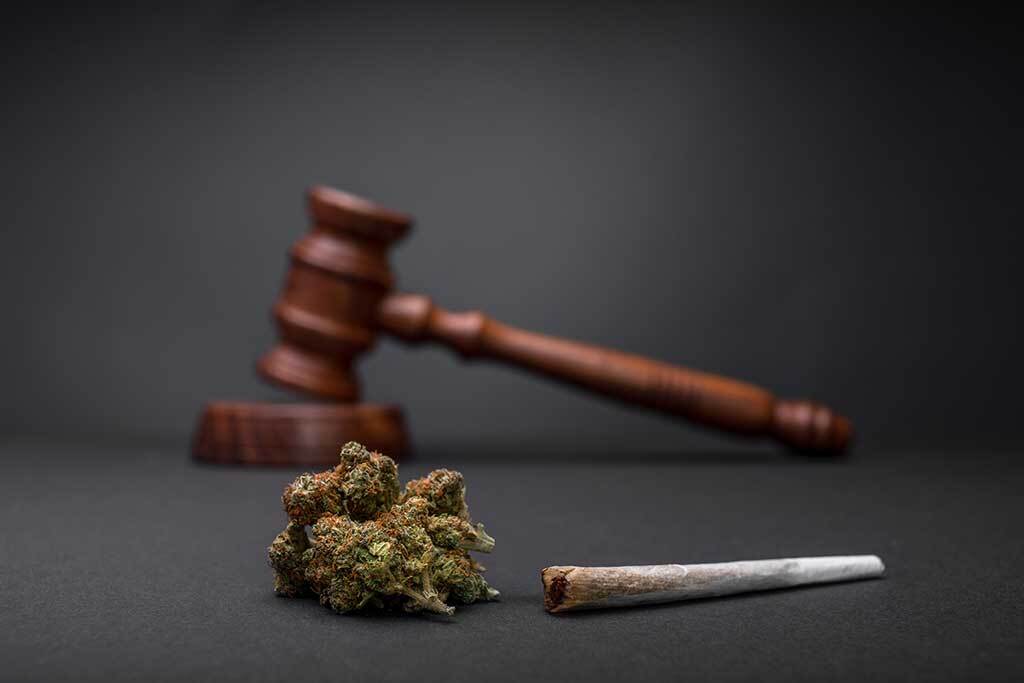 Before you go - brush up on the final UK cannabis FAQ's.
Where is weed Legal Now?

Countries with legal cannabis for adult-use now include:

Canada  
Uruguay 
The United States, in 18 individual states  
The Netherlands -  The possession, selling, and growing small amounts are not subject to prosecution. 
Malta - Legal for possession, consumption, and cultivation. 
Australia - Legal for possession and growth of small amounts for personal use.  
Brazil - Decriminalised the use, possession and cultivation of personal amounts. 
Columbia - Possession of cannabis for personal use is legal, and cultivation of up to 20 cannabis plants is allowed.  
Jamaica - Decriminalized the possession of small amounts.  
Thailand - Legalized the use of medical marijuana.  
Luxembourg -  Decriminalized recreational use and legalized for medical use. 
Should Cannabis Be Legalised in the UK?
In spite of the current laws, studies show - UK citizens are still consuming weed for its beneficial effects. One 2017-18 report indicates that in England and Wales alone, nearly 3 million people consume illicit drugs, in which 2.5 million of those consume cannabis. With nearly 10% of those cannabis consumers, using on a daily basis.  
Not to mention, mounting scientific evidence is proving that cannabis is potentially therapeutic for a wide range of symptoms and conditions. Including -  

Depression
Anxiety 
Chronic Pain  
Cancer treatment side-effects, like nausea and loss of appetite 
Seizures
Insomnia 
And more 

As another reason in support of legalising cannabis UK's economy could stand to gain billions in revenue, similiarly to Canada and the US' legal markets. So far, Canada and big states like California, and Colorado have experienced very few negative effects from legal weed which is the last and final nod in supporting UK weed legalisation, too.  
When Will Drugs be Legalized UK?
For now, only time will tell when answering the question - will cannabis ever be legal in the UK? Although with the latest cannabis legalization news, all signs point to yes - whether that be sooner, or later. Some experts say cannabis could be fully legal in years, while others estimate it could take 10-15 years for an established program and regulations.  
Cannabis Legalisation UK - The Final Word
While the current state of UK weed legalisation is somewhat in the air, residents have more hope now than ever for swift and progressive changes. This means, many are preparing to begin 'growing their own' UK cannabis as soon as restrictions are lifted. Or, are doing so stealthily already in UK areas that aren't as active at penalizing cannabis in light of recent changes.
If you're one of these consumers looking to save money, and explore the benefits of home-grown, high-quality cannabis - look no further than MSNL. The premier marijuana seed bank, established in 1999 dedicated to serving the needs of home, and professional growers alike.
With cannabis legalisation on the forefront, begin browsing our collection of premium strains, growing guides, and more now! 
MSNL Disclamier: All our seeds are sold as collectable or novelty souvenirs only. The germination of cannabis seeds is Illegal in most countries. Check your own laws before purchasing from us as we will in no way be liable for any action contrary to the law.