×
COVID-19 Corona Virus - We are monitoring the situation as closely as possible but it is changing daily. We are currently still able to process orders and ship them as normal, however as different postal services around the world adopt different restrictions we are experiencing delays in items arriving outside the EU. Please be patient, your order will get to you.
The finished product has a very fruity aroma and taste of blueberry. It produces a notable and pleasantly euphoric high of the highest quality and is very long lasting. Medium to large calyxes. 'Blueberry' has a long shelf life.
| | | |
| --- | --- | --- |
| | THC CONTENT | 15%-18% |
| | FLOWERING TIME | 8-10 WEEKS |
| | TYPE / OUTDOOR | INDOOR/OUTDOOR |
| | OUTDOOR HARVEST | LATE SEPTEMBER |
| | PLANT HEIGHT | MEDIUM 100cm-180cm |
| | YIELD | 300-400 g/m2 |
Tasting Notes
A classic strain in every way. The delightful aroma of wild blueberries is apparent from early stages of flowering and continues to build through harvest time to reach its pinnacle if you have the patience to cure this strain for 2-3 months or more. Staying true to its Indica dominance the stone is all in the body a pleasing couch lock combined with a relaxing headstone makes this a great strain for long lazy days.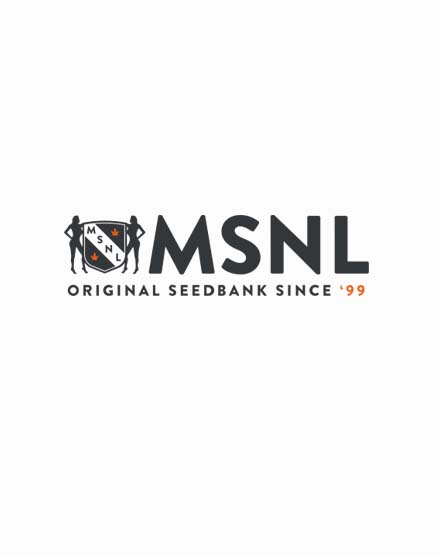 Reviews
"Fruity and sticky !"


Review by Rob

Love the smell of Blueberry, pungent and sweet. Did an indoor grow in the winter, Southern hemisphere. Seed easy to germinate, good cold tolerance, strong short plants that were very bushy, the flowers sparkle with trichomes. Recommend to any Indica lovers. Excellent for some pain relief.

(Posted on 28/08/2019)

"tricky grower"


Review by Stafford

found the blueberry hard to grow.. v/sensitive to nutes & temperature. Gave it away in the end..

(Posted on 25/10/2017)

"Inconsistent plants"


Review by GreenThumbJim

Great flavour and an ok buzz, but plants were very inconsistent and bud structure was very open and bushy. Very sticky

(Posted on 13/08/2017)

"Is it getting stronger?"


Review by Bo

I know this strain has been around forever but I find that it's getting stronger every year. Which isn't a bad thing.

(Posted on 22/04/2017)

"Crazy good strain"


Review by Blueberry Boy

This is a crazy good strain, but not crazy in the way you may think. It'll just settle you down so you can go over the (many) things in your head, and nothing beats that taste

(Posted on 27/01/2017)

"Blueberry is great"


Review by Chronny Mommy

Full blueberry taste on the front, and at the back end on the exhale. Even has a bit of blueberry aftertaste, very nice. High is great, kind of inspirational, very peaceful.

(Posted on 03/10/2016)

"You wont be disappointed"


Review by Azza

Blueberry is a beautiful plant with some really nice solid buds. It is very very sticky and has alot of resin, smells great, tastes great and is one of my favourite strains

(Posted on 23/11/2015)

"Very Berry"


Review by Dan from the Dam

Every time I go back home to the Dam I have to smoke some blueberry.
It's such a lovely flavour and the highness you get from it isn't too overpowering.
It's such a pretty plant too

(Posted on 07/08/2015)
Show all reviews
Blueberry Feminized Seeds Video
Check out this video to learn more about Blueberry strain