×
COVID-19 Corona Virus - We are monitoring the situation as closely as possible but it is changing daily. We are currently still able to process orders and ship them as normal, however as different postal services around the world adopt different restrictions we are experiencing delays in items arriving outside the EU. Please be patient, your order will get to you.
Developed from a highly prized clone of the original Alien Genetics strain, we have been mastering this incredible variety, ready for you to enjoy. A cross of Green Ribbon, Grandaddy Purps and Tahow Alien; the pedigree of Fruity Pebbles marijuana is second to none.
As you would expect the key trait of this strain is the rich tropical fruity taste, that really does mimic the breakfast favourite that it's named after. Berries, cherries, guava and pineapple are all there in abundance. Definitely sweet on the tongue, the more citrus-orange flavours come through on the exhale, but there is no denying that this really is something special. When it grows, it stays true to its Indica dominance producing wider darker green leaves from stems that are close together, creating dense layers of foliage. But do not be fooled into thinking that this is a short plant. In the final stages of veg and first few weeks of flower Fruity Pebbles will double in size, before increasing by a further 50-100% in height during the rest of the flower period. This means that indoors it is usual for plants to top out at 5-6ft. The height is definitely worth it though as it will easily achieve a yield of 400gsm under a good lighting setup.
Its not just the flavour of this variety that makes it so great. The colours that develop in the flowering period also show why it has its name; pinks, purples and bright orange hairs that develop all over the buds are made even more beautiful by the thick layer of glittering trichomes that cover the entire plant.
The stone is a pleasant one, not too strong yet still potent enough so that you should exercise caution and not hit it too hard straight off the bat. It is more of a "high" than a classic indica stone, as it gives you more of a euphoric and energised feeling. This can make it a great Wake 'n' Bake strain or one to use if you want to be active and creative. THC levels are regularly recorded around 19-20%, but some specimens have recorded 22+%.
When Fruity Pebbles was first released in 2006 it was a limited edition, but instantly became a real "must have" for any flavour connoisseur. This is still true and we are pleased to be able to offer it to medical marijuana patients and recreational users alike, so they can start the day the right way with this breakfast classic.
| | | |
| --- | --- | --- |
| | THC CONTENT | 18% - 22%+ |
| | FLOWERING TIME | 8-10 WEEKS |
| | TYPE / OUTDOOR | INDOOR/OUTDOOR |
| | OUTDOOR HARVEST | LATE SETPEMBER |
| | PLANT HEIGHT | TALL 180-220cm |
| | YIELD | 400g - 500g/m2 |
Tasting Notes
Super Fruit and plenty of it. That sums up the flavor sensation that is Fruity Pebbles. In the bag you get the sweet berry flavor straight away; break open a bud and it intensifies with a sharper cherry aroma. The first pull on a bong or pipe gives the truest flavor, being uncluttered with tobacco or rolling papers. A wave of tropical fruit mixed with candies will be first to hit your senses. On the exhale a more sweet-lemon and orange flavor comes through giving balance to the initial sweeter aspects.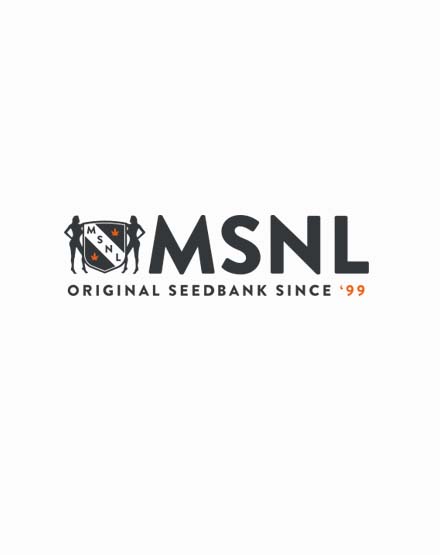 Reviews
"Tasty"


Review by Adam

The taste of these flowers is amazing

(Posted on 12/11/2019)

"Fruity, frosty buds in time for the holidays"


Review by Jeremy

My Fruity Pebbles frosty buds are getting bigger and bigger I can hardly wait to harvest. The smell alone is intoxicating. They will be ready just before Christmas, wonderful fruity, frosty holiday! MSNL has hit a home-run on this strain, on of my favorites!!
Jeremy

(Posted on 12/11/2019)

"Fruity Pebbles is wonderful!"


Review by Paul

The fruity smell and taste of this strain is amazing. The buds that grew outdoors were the biggest I ever grew. At the top of one of the colas was almost the size of my fist. Everything about this strain is right on. I trained mine in the early stages and was rewarded with 8 main colas per plant. I'm also trying to get it back to the Veg stage in my tent.

(Posted on 26/09/2019)

"Taste "


Review by Adam

The taste of this strain is amazing so fruity and a wonderful stone to go with it . Thank you

(Posted on 13/08/2019)

"Ordered 10 Fruity Pebbles"


Review by Jeremy

You guys are the BEST!!! Not only were the seeds in Florida, USA in a week, all germinated and are well on their way to a life of abundance. Oh yeah if that was not enough your free seeds of Cherry Kush and Afgan all germinated and are well on their way. I will never buys seeds on line from anyone but MSNL, simply the BEST!!!

(Posted on 04/08/2019)

"Another good one"


Review by Chris

I'm enjoying the fast veg growth, now in flower it has put one nice sized bud sites. The smell is very sweet. Not a heavy feeder from the 5 I popped, medium to lite feedings. Enjoys nitrogen. Must buy.

(Posted on 13/07/2019)

"First fruity pebbles grow "


Review by Jayson

It has smelt from day one just started flowering so can't wait to see what happens

(Posted on 22/02/2019)
Show all reviews