Overview
Developed in California's Bay Area by a collective known as 'Cookie Fam,' GSC is a 60% indica hybrid strain, a combination of the legends Durban Poison and OG Kush. Capable of reaching stratospheric THC levels beyond 28%, GSC typically measures in the region of 20-24% with CBD and CBN levels usually well below 1%.
Strain Effects
The hybrid nature of GSC provides consumers with highs that mix the best of both worlds, a cerebral rush and spiritual boost from the sativa and an intense relaxation and body hit from the indica. These qualities combine to form a truly monumental experience, often leaving those lucky enough to enjoy it in a state of complete nirvana. Due to the high THC levels GSC is suitable for relieving many physical ailments though is best indulged in later in the day as it can also easily overwhelm and leave you melting into the sofa.
Growing info
Girl Scout Cookies seeds are suitable for both indoor and outdoor grows. While GSC isn't the easiest strain to grow, it is far from difficult with good resistances to mould and pests as well as a reasonably compact height of 100-180cm. Additionally GSC doesn't require much in the way of nutrients in order to provide fine yields of 400-500g/m2, ready for harvesting after a flowering time of 8-10 weeks.
Appearance and Aroma
The bright green buds of GSC are often accompanied by patches of purple and come wrapped in deep purple leaves and electric orange hairs. Breaking open one of these beautiful buds releases a stunning sugary smell that perfectly complements the smooth and mellow baseline earthen aroma. Shots of cinnamon soon become apparent, only intensifying during when the buds are lit, giving a distinctive aroma not unlike that of fresh baked cookies.
MSNL Editors Verdict
The prize winning lineage of Girl Scout Cookies has produced a winner in its own right, one that offers heady levels of THC, the sweetest combination of mental and physical effects all drawn together with an aroma and flavour that will leave anyone salivating. Girl scout cookies is a new staple and something that no connoisseur should be without.
| | | |
| --- | --- | --- |
| | THC CONTENT | +22% |
| | FLOWERING TIME | 8-10 WEEKS |
| | TYPE / OUTDOOR | INDOOR/OUTDOOR |
| | OUTDOOR HARVEST | LATE SEPT |
| | PLANT HEIGHT | MEDIUM 100cm-180cm |
| | YIELD | 400-500 g/m2 |
Tasting Notes
The flavour of Girl Scout Cookies is both unbelievable and unforgettable. A back line of skunk and earthiness is joined by a bold combination of spices like cinnamon and nutmeg which when combined with the prominent syrupy sweetness gives a taste that is eerily close to fresh cookies and will certainly make this one of your new baked goods of choice.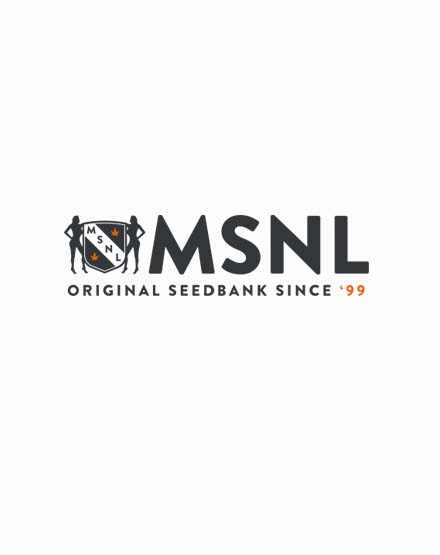 Reviews