×
COVID-19 Corona Virus - We are monitoring the situation as closely as possible but it is changing daily. We are currently still able to process orders and ship them as normal, however as different postal services around the world adopt different restrictions we are experiencing delays in items arriving outside the EU. Please be patient, your order will get to you.
Girl Scout Cookies strain was directly brought in from Northern California and our breeders have worked tirelessly over the last few years to turn this clone only legend into a stable and productive strain in seed form.
The most popular trait of this awesome Girl Scout Cookies feminized strain is the incredible flavour, both in its aroma and taste when inhaled. Tasting truly of fresh baked cookies, it has a distinctive sweet-spicy mouth hit that thickly coats the inside of the throat. This is followed by a subtle yet noticeable chocolaty aftertaste making the whole experience something to savour.
Girl Scout Cookies (GSC) is a very strong and potent strain. Individual examples have been cultivated and tested in labs at over 24% THC; with the average strength ranging around the 22% mark. Girl Scout Cookies strain has a distinctly cerebral effect that comes on fast. The distinct head high is followed soon after with a more well rounded body buzz which if used repeatedly can often cause a major attack of the munchies!
An Indica dominant cross of some classic OG lines and the amazing Durban Poison, she (Girl Scout Cookies strain) will grow well in almost all climates, especially if it is given a regular medium to high level nutrient program. Flowering time is 8-9 weeks from preflower, but you can achieve some excellent results if it is given a slightly longer veg period.
Continue reading at the Strain Scope on Girl Scout Cookies
| | | |
| --- | --- | --- |
| | THC CONTENT | +22% |
| | FLOWERING TIME | 8-10 WEEKS |
| | TYPE / OUTDOOR | INDOOR/OUTDOOR |
| | OUTDOOR HARVEST | LATE SEPT |
| | PLANT HEIGHT | MEDIUM 100cm-180cm |
| | YIELD | 400-500 g/m2 |
Tasting Notes
Girl Scout cookies is a very well balanced hybrid and this is well demonstrated in the look smell and feel of this strain. The initial un-burnt aroma is earthy and slightly skunky, but has a definite sweet spiced note to it. The moment that is it smoked, that sweet smell intensifies, like a cross between fresh baked donuts and a slightly citrus ice cream. On the inhale the more spiced cinnamon, and peppery tastes increase but the flavour is still dominated by the sweet cookie elements. The high is strong and uplifting. It has a very active early phase, which can be maintained with light use, but beware it quickly becomes a very powerful all over body stone if used in larger quantities or over a more prolonged time. With the majority of the feeling in the head and behind the eyes it can fool you into not feeling too stoned but as soon as you try and get up it lets you know how "baked" these cookies are.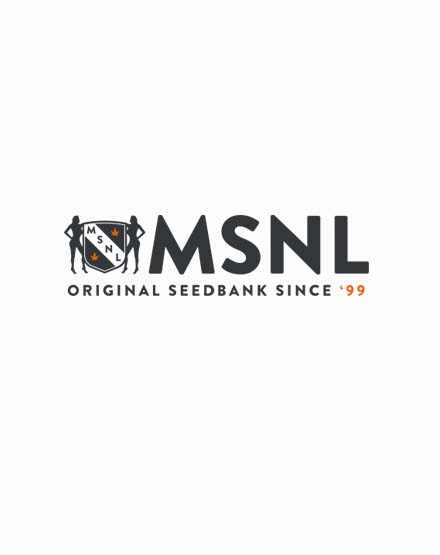 Reviews
"Thick dense nugs!"


Review by GtGrower

Dense solid nugs! Very pleased with how they're coming along. Not the strongest smelling but definitely sweet pine in there. I have a gg and gelato right next to her and gsc blows them out the water relative to the bud size. Cant wait to smoke her;)

(Posted on 12/05/2020)

"Fire"


Review by $mokeyTad420

This is another of my top ten strains i love get plant lst well and put her in a scrog set up and she loves it and puts rock hard golf ball nugs of sweetness. Great smell taste the plant is a vigorous grower in the right conditions but its so worth it for the top shelf

(Posted on 06/05/2020)

"Tastey"


Review by vlad

First order from MSNL. Two weeks to the midwest. Discreetly shipped and no funny business with me credit card. Also nearly 100% germination. Have ordered since and will again. Grew two very similar plants. Very easy to deal with would be perfect for a beginner. Good yielders and beautiful to behold. It says 8-9 weeks but let em go 10, they pack it on the last two weeks. Although sweet and tastey there was no 'cookie' nothing to mine, much more floral in nature. A good after work stone but could use a little more kick in my opinion, but I smoke ALOT. Overall not bad at all and I still got 8 beans left! Cheers.

(Posted on 08/04/2020)

"So far great!"


Review by Chris

I ordered 10 GSC which I planted 5 days ago.
Day 1: 1 sprouted.
Day 2: 4
Day 3: 9
Tenth one never sprouted. But the 9 that did are doing great!
Will update later.

(Posted on 07/03/2020)

"Killer shit, update from 6 wks to go."


Review by Ed the head

My best ever, I let them flower for almost 10 weeks, spindly stems and big nugget everywhere. I let 3 of the plants get to tall. So the rest where out of the zone. I end up with 18 oz. The big 3 turned out 12 oz. Big hard nuggets all covered with resin, I've got the best shit around here, in Nov. even the outdoor.
The 3 AK-47 clones only put out 2.5 oz. good but it aint GSC.
I'm still working out my room, my first winter grow in basement. got 10 master Kush cracked open now, be putting in buckets in couple days. I"m loving the 1000 watt on the mover. I could really tell the difference on how hard the nuggets got. Almost forgot the butter, Ive made two batches of butter, and brownies. Got enough trimmings to do 2 more batches of butter. Good shit.

(Posted on 17/11/2019)

"Allways top Quality"


Review by Sean

Reached Au as per normal less than 2 weeks ...7 put down 7 sticks 100% again


(Posted on 25/10/2019)

"2-3 more weeks to go!"


Review by Joshua Pwner

Only about 2 or 3 more weeks to go for her. She's looking sooo good!! Getting so thick and fat right now! And the smell, OMG, smells so good and quite strong! Can't wait to try her out!!

(Posted on 04/10/2019)

"6 weeks to go"


Review by Ed the Head

I just switched from 4x4 tent to a room. I started 10 seeds only 7 started. I got 3 clones, AK47 from a buddy to fill my 10 buckets. Ive now got 3 big GSC and 3 smaller ones and a runt plus the clones. I topped all but the runt. I'm using 1000W HID on a mover with 6 ft travel. DWCR with a chiller and dyno gro for food. I'm feed them heavy, the clones let me when to stop. I've had to super crop 5 branches of the biggest girl, light is max height. With out the mover they would be burnt. i'm glad i turn the light back at less than a foot tall at 5 weeks, over 250% stretch on the big ones. They did take a long time to find the water in the buckets. They look great. I'll update later on what I get, but its looking good. Before I've had 100% germination, thats why the 4 star.

(Posted on 22/09/2019)

"Perfect"


Review by Adam

Girl scout cookies is my favorite new strain the taste is fantastic and all germinated

(Posted on 29/08/2019)

"Girl scout"


Review by Shane

This is a regular each grow for me GSC
For personal smoke. It's taken a few crops to get it right but when u do it's up there with the prettiest girls around. Love the taste from a bong. This strain is a strong head and body stone. Indoors it takes ppm a lot more than others. But growing other strains in same set up can make leaf burn with ppm to high.
Yield is high when you get it right . Being a smoker of 25 plus years u do feel it after regular smoking of this. This is not a bad thing if u love your smoke. It's always the one I know that never lets u down.

Keep it simple
Shane

(Posted on 17/07/2019)

"Great seeds"


Review by Southern man

Sprouted two seeds. Vegetated for a month. Cloned them .then turn the lights down. 8 weeks later they were done. Turned dark purple. When dry almost looks black. some of the best bud I've ever grown. I liked it so much this is my fourth round growing off them same two seeds. Been doing this for a long time .glad to finally see something worth growing


(Posted on 31/03/2019)

"sticky icky"


Review by Stafford

Yes all 10 seeds arrived in Melbourne Australia (suck shit Oz Customs) 5 weeks Grow/9weeks Bud... I got @ 7 ounces of mega sticky buds, full of trichomes & gooey goodness. My peeps were SHATTERED when it ran out... Thanks MSNL, still the very best seed bank on earth :))

(Posted on 25/10/2017)

"Made a purchase. I was sent crap!"


Review by Pete cull

Had a problem with my stuff. I never mentioned anything about germination . Told them was that they weren't good. They won't respond anymore saying it's illegal to t as we about germination. I never did SD o I guess that the way they try to get out of there mistaks! Dont buy from these morons!! Bad bad review!! Friends went threw same thing.

(Posted on 10/08/2017)

"Girl scout cookies feminized "


Review by Robert

If you live in Melbourne Australia then you are in for a treat, these seeds arrive in less than two weeks and give you the best smok imaginable, if you have never grown a smoke before these are the best way to go, please trust msnl

(Posted on 24/06/2017)

"very nice for indica"


Review by Scouter Touter

there is a reason that this is one of the most popular strains. I love the flavor I love the smell, very Berry with the aroma. the high is a very dream like, relaxed and happy high, a perfect high for me. I know that a girl I was with got really bad head aches and seemed to be more paranoid and on edge more so than usual with a indica heavy hybrid

(Posted on 05/05/2017)

"Don't know what all the fuss is about"


Review by Harper

I've heard only GREAT things about GSC. But every time I try it, I get hardly anything. Just goes to show how differently strains react in different people.

(Posted on 22/04/2017)

"Shit "


Review by Simon

I got some ustabile gsq seeds, the have All startet to produce seeds, i will NEVER buy from this msnl again.

(Posted on 11/04/2017)

"Sweet like Cinamon"


Review by Super Haze Dude

Really does smell and taste like cookies. Sweet like Cinamon. Not biggest yielder but taste and soaring high make up for it. Mmmm mmmmm

(Posted on 03/04/2017)

"Yummy in my tummy"


Review by Taylor Tasty

Mmmmm, this is one of the best tasting strains I've ever had. And it truly made me crave actual girl scout cookies. That might just be the name though :)

(Posted on 13/03/2017)

"Oh Boy or should I say Girl"


Review by Chris Style

This is a must have strain. I have been getting Girl Scout Cookie from MSNL since they got it and I will tell you that this has to be one of the strongest strains that I have ever had. The bud are so dense and heavy, you will be amazed. This strain will have a strong smell in veg, just letting you know how powerful she is.

(Posted on 25/01/2017)

"This is the Strain to start with, especially if your new!!"


Review by Scott

I have bought a lot of different strains from MSNL, and I must say, GSC seems to have a lot of tolerance for mistakes. I'm new to growing cannabis, and after making a lot of expensive mistakes (and uncontrollable disasters) My GSC plants stayed strong while my others had long died. PH, Heat, all the things most plants are sensitive to, GSC seems to overcome with ease! Not only that, it grows extremely fast! Whoever designed this strain knew what they were doing. I'm keeping this plant in vegetative state as long as possible, which most likely will be another 3 weeks because I'm running out of room extremely fast. I can only hope they make a purple strain of this plant. Its Amazing and so simple to care for! Had I known the most strongest THC plant would be this easy to care for, I would have invested in a lot more seeds, and am actually ordering a lot more! I would have posted a picture of my mini jungle if I could =)

(Posted on 14/01/2017)

"AWESOME"


Review by jon

All 10 seeds cracked and grew a .5 inch tap root within 24 hours. I grew in veg for 7 weeks, about 8 inches tall. I flipped, starting with a 32 hour night. Now at 8 weeks in bloom they are about 3.5 feet tall (plant only, not including the pot). Very happy with the yield and the buds look AWESOME. Can't wait to harvest in a few days!!

(Posted on 08/12/2016)

"Unreal....."


Review by Robert D

I haven't harvested yet, but I have to say that if "medium" height is almost 10 feet tall then I'd hate to grow anything "tall"!!! :D It's just the start of the 8th week of flower, and they're not *quite* ready yet. Can't wait, though!!!

(Posted on 03/10/2016)

"Delish"


Review by Travis

One of my favorite strains. have had this in my collection great strain to have around great smell and taste.

(Posted on 28/08/2016)

"Very Nice"


Review by Mark

Received seeds into Melbourne, Aus in 12 days. No problems with customs with their discrete shipping thanks everyone. :-)

Seeds cracked their shell within 12 hours of soaking in water. After a day in paper towel they already had a tail of an inch. 5 days and the secondary leaves are already out and looking strong. Great genetics, thanks again.


(Posted on 17/08/2016)

"So sweet!"


Review by Dino

Love the sweet taste of this strain, and the high is incredible. Gotta give props to MSNL's description though - you better have some serious snacks ready before smoking!

(Posted on 07/08/2016)

"So far so good "


Review by Ibrahiim

My girls are in the first week of flower. will let you guys know the verdict in 8-9 weeks.

(Posted on 26/04/2016)

"Amazing"


Review by antony

This has to be the best strain , great body high . Good taste

(Posted on 24/11/2015)

"delicious"


Review by Calum C

MSNL's version of Girl Scout Cookies is outstanding!

The smell and taste is delicious and the all over body experience is pretty EPIC!

My new favorite smoke.

(Posted on 27/08/2015)
Show all reviews
Girl Scout Cookies Feminized Seeds Video
Check out this video to learn more about Girl Scout Cookies strain