×
COVID-19 Corona Virus - We are monitoring the situation as closely as possible but it is changing daily. We are currently still able to process orders and ship them as normal, however as different postal services around the world adopt different restrictions we are experiencing delays in items arriving outside the EU. Please be patient, your order will get to you.
The plant is ideal for both indoor and outdoor setups but caution is advised as this strain can put on some serious mass, with the buds becoming heavy and dense. Despite staying relatively short for a photoperiod strain, the Lemon Skunk Feminized yield is impressive. Indoors you can expect 500g/m2+, whilst outdoors you're looking at 1-2kg per plant making it an excellent commercial strain. Lemon Skunk feminized is also a hardy strain, dealing well with pests and diseases. The plant is seriously citrusy both in smell and taste. The intense lemon flavors are followed by mild skunky undertones making it an exceptional smoke. The high is a complex one, starting off active and psychedelic, closely followed by a strong couch-lock indica buzz. A great taste we're sure you'll love.
| | | |
| --- | --- | --- |
| | THC CONTENT | 15%-18% |
| | FLOWERING TIME | 8-10 WEEKS |
| | TYPE / OUTDOOR | INDOOR/OUTDOOR |
| | OUTDOOR HARVEST | LATE SEPTEMBER |
| | PLANT HEIGHT | MEDIUM 100cm-180cm |
| | YIELD | 300-400 g/m2 |
Tasting Notes
As you would expect from this cup winner the initial aroma is a very strong lemony hit with a slight chemical undertone. The taste is equally citric but the more classic skunk will come through on the back of your tongue. Definitely a more balanced effect than many skunk hybrids as this will give a pleasant uplifting feeling that is very calming without being particularly energetic. It is not a very strong strain so is a good option for a quick hit if you still have stuff to do.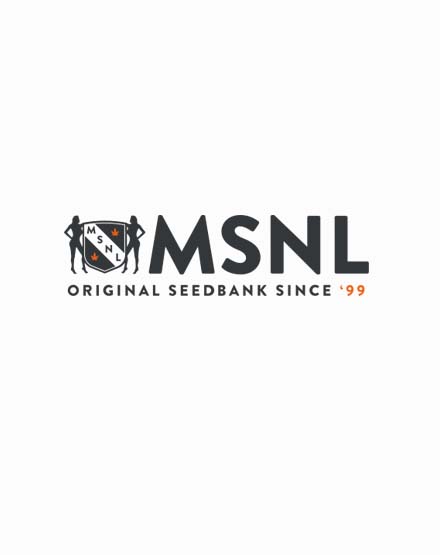 Reviews
"Grass effect as described"


Review by Lan

Grown 3 reg out of 10pcs. 2F 1M, 1 of the F and rest of the seeds were given away to lil bro, keeping one of the low smell. It kicked like described, calming and relaxing, no headrush. Velcroed on couch i didnt even know why i bought a small grow tent imstead of the bigger one when i started

(Posted on 03/03/2020)

"Top notch grass"


Review by Mclovin

This is one of my favorite strains i was shocked to see crystals all over shade leaves even during veg I absolutely love this strain very strong plant and top notch smoke. Grew with florescent about to try with florescent and hps mh combo.

(Posted on 02/01/2017)

"Seriously lemony"


Review by Amy

This has some serious lemon kick, both in taste and in smell. But if you're going to grow, be aware of bud size. They're not kidding when they say that they're huge, plentiful and heavy.

(Posted on 15/10/2016)

"Needs support"


Review by Lynne

This is a great strain and you'll get a great high from smoking it - but it is more of a body buzz than anything. If you're going to grow, you'll need some support. Buds come off this thing like pollen, and they're pretty heavy so you might need something to hold them up.

(Posted on 03/10/2016)

"Love it"


Review by Travis

Love me any skunk strain and this one is super awesome love the lemon smell and wow what a producer super yields of super frosty buds!!!! A must have for anyone!!

(Posted on 28/08/2016)

"Mouth watering"


Review by Maggie

Lemon skunk is so so good - truly makes my mouth water just by hearing the name. It's citrusy, it's skunky, it's everything you ever wanted in weed.

(Posted on 21/08/2016)

"Got to try it first"


Review by Smooth Boss

If you aren't a big smoker, or you're just looking for sumthin different from your regular stash, try Lemon Skunk first. It'll get ya ripped, and it's not a harsh smoke at all. I recommend to any toker.

(Posted on 21/08/2016)

"Nuthin better than Skunky Lemon"


Review by Lucky Lemon

Thought I was out of Lemon Skunk, and was sad :( But found a nugget today and was so, so happy. Just a lil is all you need - gonna get baked today!!!!

(Posted on 21/08/2016)

"Beauty grower"


Review by Ricardo

About 50 days into growing and my girls already givin me beauty buds covered in crystals and hairs. Love this strain so much, it's a grower's choice for a reason!

(Posted on 21/08/2016)

"Day Starter"


Review by Dave

I always smoke a couple joints of lemon skunk to start my day. Taste skunky? Of course it does! That's one of the best things about this strain - it's true to its name!

(Posted on 21/08/2016)

"Citrus heaven!"


Review by Lemon Lover

I can't get over the lemon taste and smell of this strain! It's just lemons everywhere! And if you're growing it, it's helpful to know that it doesn't have the pest probs that other strains seem to.

(Posted on 07/08/2016)

"Easy to grow, great high"


Review by Robert

I've been growing for a long time and Lemon Skunk is still one of my favorites. Easy to grow with fairly dense buds, great smell, and pretty great high.

(Posted on 04/07/2016)

"Phenomenal Plant "


Review by Matt

One of the best/easiest strains that I have ever came in contact with. Very resistant to powder mildew, pest, and any other disease. Works well in both dirt/hydro. With topping and pruning, this plant will produce a very nice yield. Very hard dense buds with a skunky aroma. The Lemon flavor is at the end but plz be prepared to have your room well vented as the last few weeks is very smelly. Happy Growing :)

(Posted on 23/05/2016)

"Great Strain!"


Review by pdxproxy

Healthy yield, prefers soil to hydro. Highly aromatic, great trichome development. Easy to grow, hardy. Got some great looking colas; the tips were rock hard! Effects are creative, cerebral, easy on the head; would not necessarily recommend for pain relief or insomnia.

(Posted on 04/05/2016)

"BIG BUDS"


Review by Frosty

Nice and easy to grow massive crowns too. It has a good smooth citrus flavor got to love the skunk old school, but watch out it can grow quiet big very quick.

(Posted on 06/04/2016)

"Big Yeilder"


Review by SD

Excellent growth with a finish in late September.Amazing taste!

(Posted on 29/12/2015)

"Great Plant"


Review by Ziggy

Produces many nice tops..yielded 8.5 ounces from one plant indoors...

(Posted on 17/12/2015)

"Amazing plant"


Review by Sks

This bud has a mixture of sweet and a tint of citrus aroma. This has a unique smell to it. Medium size bud, however, this plant develop very good tops which will give amazing yield. 5 star plant.

(Posted on 16/10/2015)

"Easy to grow.... "


Review by Fitz

Turns out well with a delightful taste.... easy to grow


(Posted on 29/09/2015)

"reall citrus smell and tast"


Review by E.R.

beautiful plant.
I liked everything about this plant.
worth to try.



(Posted on 18/06/2015)
Show all reviews
Lemon Skunk Feminized Seeds Video
Check out this video to learn more about Lemon Skunk feminized strain