×
COVID-19 Corona Virus - We are monitoring the situation as closely as possible but it is changing daily. We are currently still able to process orders and ship them as normal, however as different postal services around the world adopt different restrictions we are experiencing delays in items arriving outside the EU. Please be patient, your order will get to you.
Mountain Mist is a mix of a special Skunk and a Himalayan Indica. Not only can Mountain Mist withstand the cold, it's mold resistant and can withstand very heavy night time condensation. Mountain Mist is medium strength with an all round stone and skunky taste.
| | | |
| --- | --- | --- |
| | THC CONTENT | 15%-18% |
| | FLOWERING TIME | 8-10 WEEKS |
| | TYPE / OUTDOOR | INDOOR/OUTDOOR |
| | OUTDOOR HARVEST | LATE SEPTEMBER |
| | PLANT HEIGHT | MEDIUM 100cm-180cm |
| | YIELD | 400-500 g/m2 |
Tasting Notes
A typical well rounded skunky, musty flavour throughout the growing and curing process. Not overpowering but still strong enough to give a pleasant sensation in the nostrils. The effects are classic skunk traits, calming relaxing feelings that settle into a deep body stone with repeated use.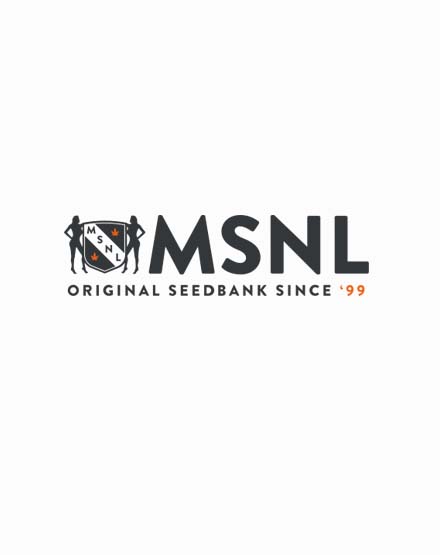 Reviews
"Best choice for cooler climate IMHO"


Review by Steve

Grew 5 of these in 40l pots and very happy with how they have grown. Sizes range from 6-9ft and are finishing really well. Have tried many 'cool temp seeds' these are the only ones along with Durban Poison that seem to finish off properly where i am Nights are getting cool now and no sign of rot so this seed is legit as advertised


(Posted on 29/03/2020)

"Mountain mist"


Review by Sarah

We grew mountain mist this summer and were definitely happy with the results, it likes to get big and has a healthy yield

(Posted on 01/11/2019)

"I's not an Indore plant. "


Review by Joseph Filip

My first one is kinda short but, the flowering period ends in 4 weeks and the buds have already started to sprout. I grow indoors but I wish I would have started earlier outside. It wants a lot of moisture in the night time, thus I wake up in the middle of the night to spray water on the plant.
It's short at 56cm it's not "bushy" did not low-stress train (by tying it down) did no trimming on the branches.

Still smells good and I hope it gets good buds from it. Who knows maybe I can change the genetics, and make it a low-rider by crossing it with the feminized auto blue dream. It would be awesome to make mountain mist a lowrider and to make the auto blue dream cold resistant.

(Posted on 03/10/2019)

"Great for NW Oregon "


Review by LARRY

1st time with this plant and l am overly impressed. Not only is this 9ft+ lady full of large beautiful buds, they are some of the frostiest I've seen with another 2 to 3 weeks still to go. 4th year with msnl and by far the only to deal with!

(Posted on 14/09/2019)

"Grew in the PNW"


Review by David

Huge buds, amazing outdoor plant.

(Posted on 16/05/2019)

"Bull"


Review by Wayne

So. So far i have ordered from here multiple times 4 times and everytime 2weeks to northern u.s.a great packaging great seeds out of all the seeds probably 50-65ish seeds only about 5 didnt sprout witch i think is awesome , this mountian mist grows great , strong and mines pretty tall the stocks is as thick as my finger cant wait for some bud.

(Posted on 01/05/2019)

"Take it outdoors"


Review by Grower God

Not really recommended for indoor growth, Mountain mist seeds are well suited for growing in cooler northern climates or high altitudes.

(Posted on 12/05/2017)

"Total hgih"


Review by Fidel

This is a great total high, all around. Don't let the name fool you, like I did. take it slow, till you know how far it goes.

(Posted on 20/02/2017)

"High!"


Review by Buzzy

Description says medium strength but I don't know, feels pretty potent to me. Great skunky smell, and it doesn't take long to feel messed up.

(Posted on 26/09/2016)

"Mellow"


Review by Travis

Like this strain nice structured plant buds are good and frosty and the buzz is a good mellow won't stop ya from getting stuff done buzz

(Posted on 04/09/2016)

"Reminds me of BC bud"


Review by Eddie

Mountain Mist reminds me of BC Bud, maybe because they both come from mountainous regions. It does help with my insomnia, but I really can't smoke it all day or I'd never get anything done.

(Posted on 25/07/2016)

"Mellow"


Review by Chris

Nice buzz. Quite mellow, not to strong. Perfect for chilling in front of the TV

(Posted on 07/08/2015)
Show all reviews