×
COVID-19 Corona Virus - We are monitoring the situation as closely as possible but it is changing daily. We are currently still able to process orders and ship them as normal, however as different postal services around the world adopt different restrictions we are experiencing delays in items arriving outside the EU. Please be patient, your order will get to you.
Has a high flower to leaf ratio. Northern Lights seeds won Indica cups in 88, 89 and 90 and is one of the most acclaimed strains of all time. Highly recommended for indoor growing. Northern Lights seeds can be grown outdoor too.
For more info take a look at the Strain Scope on Northern Lights
| | | |
| --- | --- | --- |
| | THC CONTENT | 15%-18% |
| | FLOWERING TIME | 8-10 WEEKS |
| | TYPE / OUTDOOR | INDOOR/OUTDOOR |
| | OUTDOOR HARVEST | LATE SEPTEMBER |
| | PLANT HEIGHT | TALL 180cm-220cm |
| | YIELD | 400-500 g/m2 |
Tasting Notes
This is one of the least pungent strains to grow when in vegetation and flowering. It is a great choice for guerilla grows. The lack of pungent aroma when growing belies a very rich, classic skunky smell and taste when it is smoked. The initial earthy aroma is replaced by a more floral, pine scent on the exhale which an enjoyable experience. The resulting effects of Northern Lights are very well balanced and quite strong without being very intense. An even headstone and body buzz are well tempered with enough mental activity to mean that this is a great evening smoke after a meal or if you still want to stay active enough to watch a movie or play video games.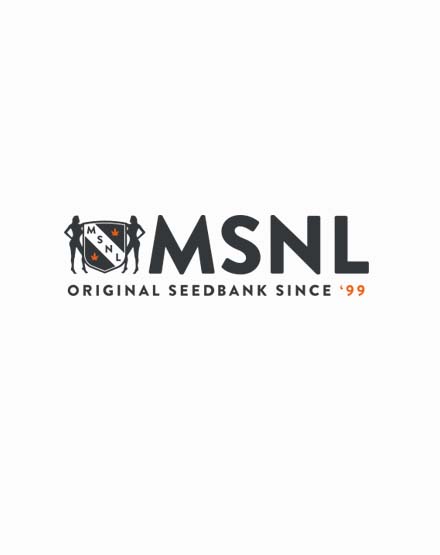 Reviews
"Easy strain to grow successfully "


Review by michael

I'm a total novice and these seeds did very well .Nice chunky buds with lots of frost , easy to grow for a beginner

(Posted on 28/02/2020)

"Northern light reg"


Review by Kerene

IV seen a rair review about poor germanation from msnl IV been working with them ten years now grew up with elder with unlimited grow nolidge and germination. Rate im a number cruncher extrem budgeted for year out of and these are one yrs statistics all up received 745 seed from our people over 728 germinated even though our fathful msnl company don't sell for growing or germing lol this is if u no how to treat seedling thing would be different strike rate trust me msnl don't sell shit seed I'll go to the death sticking up from there IV got so much good lagit respectful bizzo from these legends and Dave at customer support u fucking rock braught me so much good never be more gratfull

(Posted on 07/01/2020)

"GREAT SEED SHOP"


Review by HAPPY BUD BOY

My NL seeds arrived from the UK to CALIFORNIA USA, in 6 days. :-)
The seeds look a little small, but great things come in small packages.
Love the stealth delivery
MSNL Your my favorite seed shop from now on. You beat EVERYONE....

(Posted on 11/10/2019)

"Memories and Munchies "


Review by Rob

Love this strain. Simple and easy to grow. The smell and taste is everything I remember 20 or more years ago. True Indica, good strain for help to sleep, eat, and kick back. Dreamy stone.

(Posted on 16/08/2019)

"Very small seeds"


Review by John

These Northern Lights seeds were extremely small however all sprouted out at 4 I've got 3 females. They are very low odor , 3 months into growing and they are starting to flower. so I don't know what the outcome is going to be however I have grown healthier looking plants. Just waiting for the outcome anything is better than growing bagseed I have grown plenty of bagseed and have ended up with plenty of dirt weed

(Posted on 05/07/2019)

"Northern Lights "


Review by JT

Great strain, 100% germination, can withstand unstable humidity 30%-70% and temperature 65F - 85F, ideal for beginners and seasoned growers, easy to grow and harvest, highly recommended"

(Posted on 23/04/2019)

"very good"


Review by msnlis

good.dam looing dam lengendary

(Posted on 05/09/2018)

"Very happy grower"


Review by Demarcus

Very happy with my seeds 9 out of 10 came up an are looking beautiful keep you posted thanks msnl seeds

(Posted on 11/07/2018)

"Great delivery time!"


Review by BigRed

My beans arrived in 2 weeks like clockwork! I will definitely be ordering again.

(Posted on 09/07/2018)

"Survived season of hard weather"


Review by Maria

I got 5 reg photo Northern Lights from MSNL as freebie seeds with an order. Three grew up nicely, but after massive hurricane storms, just one survived to harvest (a miracle!) Nice indica dom standard, reminds me of first Dutch Strain indoor grows 20 yrs ago, also Northern Lights. She's an excellent plant, reliable, good yield and strength. Good work MSNL for a trusty reliable strain!!

(Posted on 11/01/2018)

"Bad seeds"


Review by Brandon

Seeds were small and undeveloped I'm not very satisfied with msnl seeds the free Blue Berry seeds germinated all 5 did very well. The northern lights seeds did very poorly I am dissatisfied with the small undeveloped seeds that msnl sent to me only 4 germinated OUT OF 10 I EXPECTED BETTER

(Posted on 03/11/2017)

"Just not enough"


Review by Canucker

I'm from Canada, so maybe my genetics makes me a little immune to this stuff ;-D I just didn't find it all that strong.

(Posted on 05/05/2017)

"A classic"


Review by Clark

They're right, Northern Lights will do best indoors and if you take care of her, she'll give you huge colas that are loaded with some of the most amazing buds you've ever consumed.

(Posted on 20/02/2017)

"Piney/savory goodness. Knockout high!"


Review by Ticallion

Organically grown in soil with great results. Very potent strain. Spot on with the skunky/earthy terpene factors, love the flavors released in the smoke.

(Posted on 14/02/2017)

"Big bushy plants"


Review by Ed

Very pleased 100% germination with 6 out of the 10 females. I grew these outdoors and they got huge. Excellent buds and the trim made amazing hash. I would definitely recommend these seeds.

(Posted on 30/09/2016)

"Way strong"


Review by Aiden

Northern Lights didn't used to be as strong as it is today. I've heard that with so many generations of inbreeding, breeders have actually been able to make it stronger, but I'm not sure. This is an epic classic though, and for good reason. Truly great pot.

(Posted on 19/09/2016)

"Easy to grow in my climate"


Review by Canuck Cannabis

I'm Canadian and live in a climate where it's wet and cold a lot of the time. These little ladies harvested in the fall for me and I had no problems with pests or mold. Fer sure I'll be trying these again!

(Posted on 11/08/2016)

"Going now "


Review by Travis

Got this girl going now and she looks beautiful can't wait to taste her. Have had this before and it was a great strain gonna keep her going.

(Posted on 01/08/2016)

"very nice bloom, "


Review by deborah

I love the easy smooth smoke and calming freeing hight.

(Posted on 19/11/2015)

"Could not get it to grow the entire purchase was a bust."


Review by Daniel

Could not get the seeds to grow

(Posted on 04/07/2015)

"Legendary Classic"


Review by BLUNTBRO

Old classic but still one of the best out there!

(Posted on 30/03/2015)
Show all reviews