×
COVID-19 Corona Virus - We are monitoring the situation as closely as possible but it is changing daily. We are currently still able to process orders and ship them as normal, however as different postal services around the world adopt different restrictions we are experiencing delays in items arriving outside the EU. Please be patient, your order will get to you.
Pineapple Kush Auto is a compact and fast autoflowering version of the delicious Pineapple Kush strain.
Crossing this fruity lady with a Siberian Ruderalis resulted in a significant decrease in height, allowing any one to find a place for this delightful strain in their tent or garden. As Pineapple Kush auto grows to a maximum height of 120cm indoors, it's more than ideal for stealth grows or limited space.
This variety has comfortable potency with THC levels between 15-18%. It is considered medium in THC and CBN. If you are looking for a variety you can enjoy on every level than this is it. As an indica dominant strain, the smoke is moderately strong with a powerful head stone and both a relaxing and calming effect all over the body.
By crossing it with ruderalis, the plant has developed an additional dimension to the high with a more calm and buzzy feeling at the start. The Kush genetics still dominate though and that classic kush head feeling is still very much evident.
The plants will be ready from flowering time indoors or out in as little as 60 days. That's an average of 8 weeks and a definite improvement on the photoperiod, Pineapple Kush. Outdoors the plants can be harvested from May to October, depending on when the seeds were planted. This auto variety is very similar in many ways to its photoperiod version, as it carries all the best traits of its mother and maintains that heavenly tropical, pineapple taste.
Yields are in the moderate region of 200g-300g/m2, making an acceptable harvest for its incredibly compact structure. Pineapple Kush Auto is the perfect strain for beginners to grow. Although the harvest is moderate compared to other autoflowers, this strains truly remarkable flavor is what really separates it from the rest.
The key benefit of turning this gorgeous tasting plant into an autoflower is that now any one can grow it and enjoy this strain for themselves.
| | | |
| --- | --- | --- |
| | THC CONTENT | 15%-18% |
| | FLOWERING TIME | 8-10 WEEKS |
| | TYPE / OUTDOOR | INDOOR/OUTDOOR |
| | OUTDOOR HARVEST | JULY+SEPTEMBER |
| | PLANT HEIGHT | SHORT 60cm-100cm |
| | YIELD | 200-300 g/m2 |
Tasting Notes
Smoking Pineapple Kush Auto is just like smoking paradise! The tropical taste is very pleasing and is felt more on the exhale. Like Pineapple Kush, this variety has a very fruity pineapple taste and aroma, as well as abundant resin production.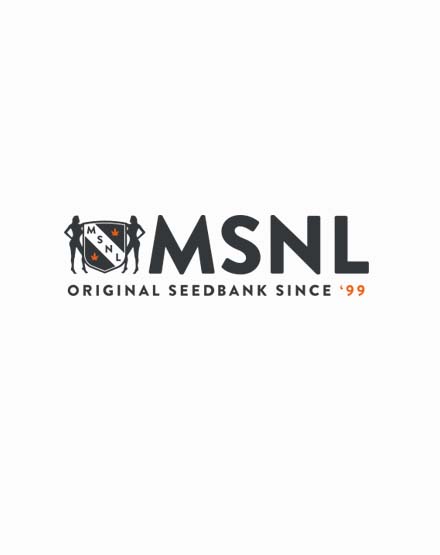 Reviews
"I CANT WAIT"


Review by Nelson

Just sprouted 1of 5 about a week ago and so far so good

(Posted on 22/02/2020)

"Twin"


Review by Adam

This pineapple kush taste and looks very similar to a pineapple express I grew . Grows very well and a ton of leaves

(Posted on 28/08/2019)

"Pre Harvest Pineapple"


Review by Jake The Snake

1 week from harvest and most dominant plant is crystal laden, sticky and pungent in smell. Out of 5 seeds, 3 germinated easily and only 2 made it to maturity without issue (I attribute this to grower error). Very fast flowering and bone leafed. Ideal for beginner, indoor and/or nostalgic.

(Posted on 06/08/2019)

"Very impressed "


Review by Murdog

I can't believe how well this turned out. It took longer then expected, 86 days from seed but it produced a whopping 167 grams. It's was very leafy and a pain to trim but the frost, flavor and effects surprised the crap out of me. I grew in a 3 gallon fabric pot with amended soil on a 20-4 light schedule for those who want to know. Highly recommend and can't wait till I start me next one

(Posted on 10/12/2018)

"High leaf-to-flower ratio"


Review by Farmer J

The smoke is very thick and flavorful. Intense pineapple flavour and scent. Low yield. High potency. Expect to trim longer than normal as it is a very leafy strain.

(Posted on 14/11/2017)

"Great smell, great smoke"


Review by G Man

Love this smoke! It has a nice smell - kind of buttery, caramely, and of course, pineappley. But it's a nice smoke that won't put ya on yer butt, and will let you get some stuff done.

(Posted on 03/10/2016)

"love the pineapple"


Review by Awesome Possum

love this stuff, could smoke it all day every day. love it love it love it

(Posted on 13/09/2016)

"don't miss it"


Review by Pineapple Patty

anyone who has a chance to smoke pineapple kush should. might not be the best pot maybe, but it's so unique when compared to its parents plants, it's something u just gotta see

(Posted on 13/09/2016)

"loves the taste"


Review by Josh

there's just no other weed that tastes like pineapple kush - it's so sweet and just as you expect, super pineapply. I love the stuff

(Posted on 13/09/2016)

"great for pain"


Review by Pained Patient

I toke on pineapple kush to relax me and get rid of the pain and man, does it work! great strain, also gives me the munchies, which is great when I have no appetite and don't want to cook.

(Posted on 13/09/2016)

"Not bad"


Review by Kusher

not a bad smoke, but not my favorite either. i prefer og to this, but i love the true couch lock that i find only og brings

(Posted on 13/09/2016)

"Happy, happy, great smell!"


Review by Amy

I love the pineapple smell this strain gives off, it makes me happy, happy - as does the buzz! I was very energetic after even a small sesh.

(Posted on 16/07/2016)

"good buzzz"


Review by shakydave

grown by deep water culture. harvest 15gm average yield for me. taste and smell great, thc effect lasted a little over a hour of a "up" buzz, then left you with the cbd like effect that all autos seem to have and smoking more just seems to add to the cbd effect. probably will not order more in the auto from, but may try in non-auto just b/c of $ and time invested would be so much better spent on non-auto

(Posted on 06/04/2016)
Show all reviews