×
COVID-19 Corona Virus - We are monitoring the situation as closely as possible but it is changing daily. We are currently still able to process orders and ship them as normal, however as different postal services around the world adopt different restrictions we are experiencing delays in items arriving outside the EU. Please be patient, your order will get to you.
Its excellent growth potential makes it popular with commercial growers due to yields and high priced buds.
| | | |
| --- | --- | --- |
| | THC CONTENT | 19%-22% |
| | FLOWERING TIME | 8-10 WEEKS |
| | TYPE / OUTDOOR | INDOOR/OUTDOOR |
| | OUTDOOR HARVEST | LATE SEPTEMBER |
| | PLANT HEIGHT | MEDIUM 100cm-180cm |
| | YIELD | >600 g/m2 |
Tasting Notes
For a strain specifically bread for its size this is a very tasty strain. A strong and sweet pine scent is the first thing you will notice which after the first exhale becomes a more spicy floral flavour. There is a faintly bitter skunky note at the black of your mouth but this doesn't detract from the overall enjoyment. The first hit will leave you with a very mild head buzz, but this soon escalates into a full blown head stone and accompanying body tingle with continued use.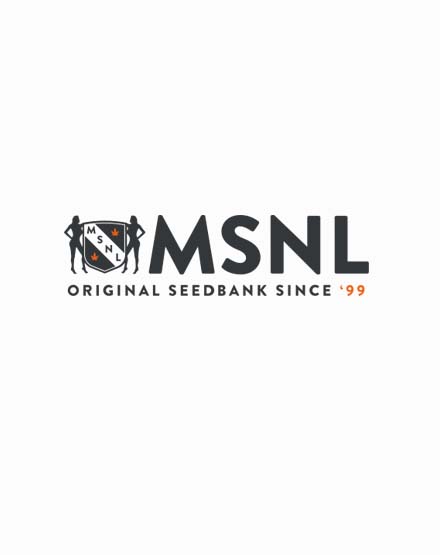 Reviews
"Great company. "


Review by justin

I have ordered twice from this company now. The first time bc they were by far the least expensive I could find online and as I'm new to this hobby I was hoping to not spend too much. I had such great results with the shipping and customer service that this is the only place I'll order from now. The first set of seeds I admit I had little clue what I was doing and looking back did almost everything wrong starting with even the worse possible soil type. Somehow these seeds fought through my incompetence and still produced great results. I can't wait to see how my second round turns out now with more experience. I would highly recommend msnl to anyone looking to purchase seeds!

(Posted on 03/01/2019)

"Excellent"


Review by Mary Jane

In my opinion it's an excellent strain. I smoke 2-3 a week and I'm usually a night smoker. Even if this one is known as a day weed, I found that it's amazing after a long day of studying or working. It's uplifting, but smoke a little bit more and you become a couch potato which can be nice.

(Posted on 12/05/2017)

"She's a big one!"


Review by Liam

love to grow this but, as a sativa, she does like to climb upwards. She'll make it worth your while though, with massive buds that almost completely overtake the few (albeit quite large) leaves.

(Posted on 24/02/2017)

"Power buzz"


Review by Craig

I had never heard of this stuff before, but read lots of reviews, heard it was awesome and gave it a try. Those reviews weren't wrong, this stuff is great, but watch out for that pine smell - it is stroooong!

(Posted on 26/09/2016)

"Pure power for sure"


Review by Travis

Very easy to grow and yields are nice but the buzz is out of this world never tingles for a buzz ever and this gets ya tingling from head to toe awesome strain to have around and a good producer too!!!!

(Posted on 31/08/2016)

"Holy body buzz!"


Review by Buzzed Out

There's nothin like a good body buzz and this one tingles for hours. Don't know if I've ever tried South African strains before, but I'll def be on the lookout for them now!

(Posted on 07/08/2016)
Show all reviews