×
COVID-19 Corona Virus - We are monitoring the situation as closely as possible but it is changing daily. We are currently still able to process orders and ship them as normal, however as different postal services around the world adopt different restrictions we are experiencing delays in items arriving outside the EU. Please be patient, your order will get to you.
We really wanted to make sure it kept that the crystal clear stone, sweet fruity taste and of course its legendary purple colour; but we also wanted more in the way of yield. To do this we took the massive yielding Big Bud Auto, crossed it with the original GDP and then crossed the result with an Auto GDP Mother. Once stabilised the finished plant uniformly produced bulky and dense multiple colas of purple deliciousness. The low broad leaves and short internodal distance will also mean that if you are short on space this strain is a great way of really filling up every last corner.
The flavour profile has stayed true, as the sweet grape flavour immediately floods your taste buds as soon as you inhale. Although this can be a little harsh if smoked pure, when you exhale it becomes a much more delicate and pleasing experience as the slight overtones of pine and spice are beautifully blended in to the mix.
The stone is exactly what you would expect from a GDP offspring: a deeply relaxing and dreamy body buzz that won't leave you couchlocked or comatose. An excellent and soothing pain reliever that can really help you relax and drift off in to a comfortable night's rest. This strain really will allow you to experience the most of the great genetics without having to make ANY sacrifices on size strength or taste, what more could you ask for?
| | | |
| --- | --- | --- |
| | THC CONTENT | 19-22% |
| | FLOWERING TIME | < 8-10 WEEKS |
| | TYPE / OUTDOOR | INDOOR/OUTDOOR |
| | OUTDOOR HARVEST | LATE SEPTEMBER |
| | PLANT HEIGHT | SHORT 60cm-100cm |
| | YIELD | 300 - 400g/m2 |
Tasting Notes
A Smooth Sweet berry flavour with delightful spiciness. A little harsh when smoked pure or if it isn't cured fully, but when Vaped or taken through a bong it is an outstanding strain.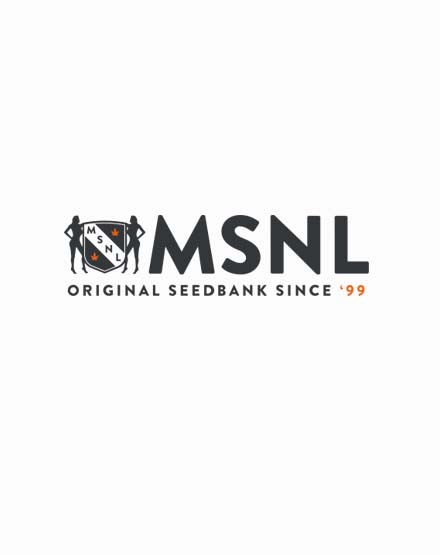 Reviews
"Excited"


Review by tone

Ordered 5 seeds and popped one in the aerogarden. Germinated in 3 days. Excited about this grow. Thanks MSNL.

(Posted on 06/06/2020)

"Purple hulk auto"


Review by David

I ordered 5 and received 5. Only had 3 to germinate but that is understandable. They grew great ,short and thck Lots on tops and bud sites. I have about 1 month left in flower but they are a great strain to grow


(Posted on 14/05/2020)

"MDNL doesn't disappoint"


Review by Kenny

Stealth shipping and perfect germination. I am very excited to watch these girls grow. Thanks again MSNL, for a flawless purchase.

(Posted on 04/05/2020)

"2 of 3 seeds germinated."


Review by david

These little guys are growing up!

(Posted on 15/03/2020)

"Best online seed bank period."


Review by Nizam

I ordered 5 seeds got 5 for free. The seeds germinated quickly and were all viable germination rate is 100%. I loved the stealth shipment option came very discreetly and was on time aswell. The customer service is great and very responsive. Prices are fair as compared to store bought seeds. I had a great experience with MSNL will order again in the future.

(Posted on 08/11/2019)

"Very nice"


Review by Adam

Very hulky and beautiful purple

(Posted on 05/08/2019)

"Love the purple"


Review by Julie

If for nothing else, get this strain for the purple alone. Seriously the most vibrant I've ever seen.

(Posted on 05/05/2017)

"Called the hulk for a reason"


Review by Michael

You can definitely see where it gets its name from - this stuff is strong, but definitley won't make you angry. Still search for Bruce Banner though.

(Posted on 22/04/2017)

"Finally a Big Bud I can get on board with"


Review by Happy Smoker

I almost hate the straight Big Bud strain. It barely gets me high and I have to smoke a lot of it just to do that. This though, crossing it with one of the strongest strains out there? Perfect!

(Posted on 13/03/2017)

"will try another strain"


Review by Ted

It ended up being the most hermie plant ever, didn't even make it out of veg. oh well..

(Posted on 04/03/2017)

"New to it and love it"


Review by Bishop

I'm new to this strain, but I love it. But I'm also a sucker for purple weed of just about any kind. Grows quick though, gotta love those autos

(Posted on 27/01/2017)

"the bomb diggity "


Review by garrett

plants are 40 days old and all 4 of mine are def going to be over 100g, i grew some big bud auto out from you guys and got 280g from one plant, and yes that is dry haha :)

(Posted on 04/01/2017)
Show all reviews